Experts Believe They've Uncovered The Sad Reason Michael Jackson's Death Was Inevitable
Carlo Allegri/Getty Images
Despite the differences we might all have, the world came together to mourn the tragic death of Michael Jackson in June 2009. The King of Pop somehow transcended the issues that divide us with his amazing ability to relate to, and be adopted by, different cultures all over the world. Dr. Conrad Murray — his personal physician at the time — took the brunt of the blame for the pop star's demise. A California jury found him guilty of improperly administering Propofol, the drug that killed Jackson, and he served nearly two years of a four-year prison sentence as a result. "It was not a big deal; he had been using it for decades," Murray claimed (via the New York Post), noting that Jackson "was able to push the propofol himself, and the doctors allowed him to do it, and that was OK."
Now, a new documentary, "TMZ Investigates: Who Really Killed Michael Jackson," is threatening to blow the lid off Jackson's tragic end. Orlando Martinez, the LAPD detective assigned to Jackson's death, said in the doc that things were a lot more "complicated" than they initially appeared, and the "Thriller" singer's "inevitable" death was years in the making.
Michael Jackson got what he wanted — and what he wanted killed him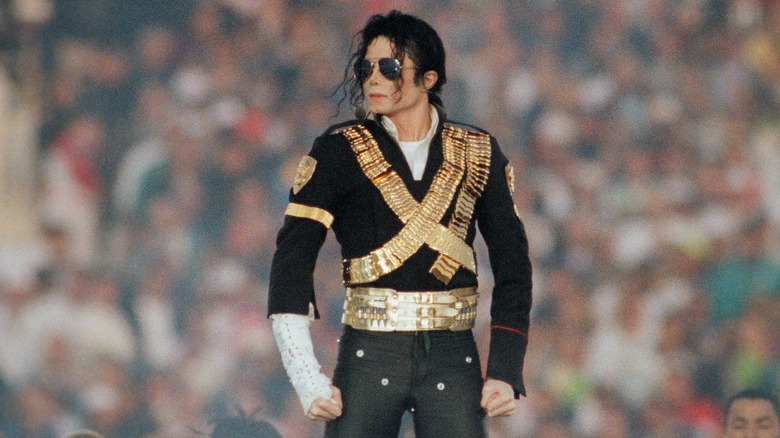 George Rose/Getty Images
In the documentary, Orlando Martinez laid bare his thoughts on Michael Jackson's death and the events that led to it: "Michael was going to get what he wanted. And if you said no, he would find someone who would do it for him," the detective explained (via the Daily Mail), adding that "there are a lot of folks who are to blame that have never had a reckoning for his death." As per the New York Post, Ed Winter, the assistant chief coroner for LA County, corroborated these claims. He alleged that Jackson had been taking "Gatorade"-size bottles of propofol, a powerful anesthetic that Jackson was using as a sleep aid at the time of his death.
Perhaps even more shocking is Winter's claim that Jackson had created 19 false identities to obtain the drugs. "He had multiple, different doctors that he was involved with, and he would go to 'Doctor A' and ask for a sedative, and then he would go to 'Doctor B' and may ask for the same one," the singer's plastic surgeon, Dr. Harry Glassman, alleged. He went on to say Jackson was largely responsible for his own death — but that he "certainly had a lot of help from the medical community."