Julia Stiles Hits Back At Mommy-Shamers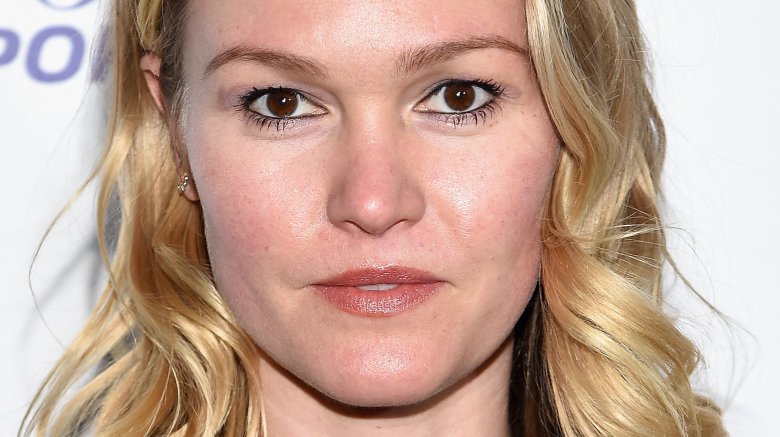 Getty Images
The actress spoke out against her haters on social media.
Julia Stiles took to Instagram to share a photo of herself with her newborn child, who was strapped to her chest in a Tula baby carrier. And, apparently, it sparked mild backlash, as some people commented on the post to criticize the 10 Things I Hate About You star as a mother (via Page Six). But Stiles didn't let those mommy-shaming trolls get to her. Instead, she called them out in another Instagram post.
"It was brought to my attention that in the previous photo I am not holding my baby correctly. Wow, I didn't expect that," Stiles began. "What was supposed to be a shout out of products I like, suddenly becomes an invitation to comment on my baby, and my ability as a mother. That's the internet for you, the carnivorous plant from 'Little Shop of Horrors'."
The 36-year-old continued, "I was trying to keep much of my son's image private, including, I guess, his little feet. And it was just a photo taken at home, not how I normally carry him around," adding, "Thanks for the concern, anyway."
But Stiles wasn't done. She went on, "Yes, Mothers, always read the safety instructions. But also, Instagrammers: instead of writing snarky comments about a 5 week old, try dancing around your living room to a Clash record. It's way more fun."
Probably some decent advice, Stiles.
As Nicki Swift previously reported, Stiles and her husband, Preston J. Cook, welcomed their first child together, son Strummer Newcomb Cook, in late October 2017.
The couple first met while working on the 2015 film Blackway. They later married in September 2017, months after Stiles announced that she was pregnant.
While we wait to see if Stiles calls out any other mean commenters, read up on why Hollywood won't cast the actress anymore.