Kandi Burruss Makes Her Feelings About Phaedra Parks' Potential RHOA Return Perfectly Clear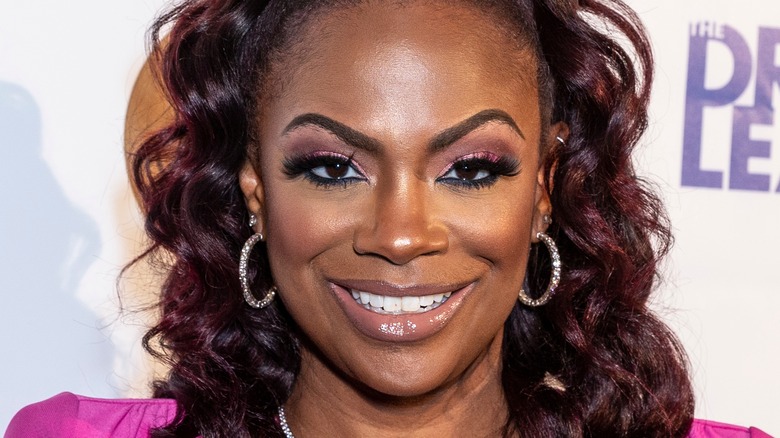 lev radin/Shutterstock
"The Real Housewives of Atlanta" star Kandi Burruss has opened up to People in August about her future on the hit reality television series, and that includes her feelings on the possibility that Phaedra Parks could return to the series following the former friends' notorious feud. For a quick recap, Burruss and Parks, who were once best friends, but had a falling out by the Season 9 reunion episode of the series in 2017, as E! News reported.
Previously, as also reported by People, Burruss said that she would exit "The Real Housewives of Atlanta" if Parks were to return to the Bravo series, and it doesn't seem that the two women have made amends with each other behind the scenes since. Notably, however, Burruss was slightly kinder when speaking of Parks than when she was quoted on "It's Tricky with Raquel Harper" as saying, "I just don't think she and I need to interact."
So has Burruss' feelings changed? Well, let's just say she didn't mince words on the topic...
Kandi Burruss gave her honest opinion on the matter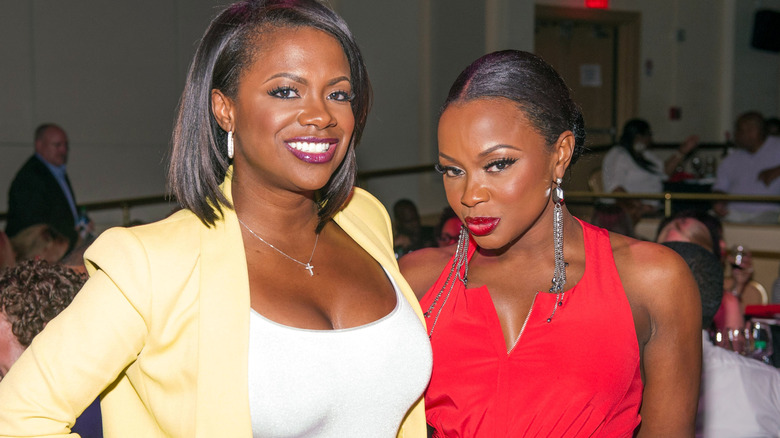 Marcus Ingram/Getty Images
Kandi Burruss' comments about Phaedra Parks come from an interview with People about her latest musical release, "If I Get Caught," but it sounds as though Burruss doesn't want to be caught in the same room as Parks again if she can help it. When asked if she would want to do another season of "The Real Housewives of Atlanta" with Parks, People quoted Burruss as saying simply, "No, no. I mean, I'm just being honest."
Maybe honesty is the best policy in this case to avoid fanning any flames. To that end, Burruss also addressed fans who have wanted to throw their support behind Parks, simply encouraging fans to "support her" if that's what they so desire. Of course, Parks has also spoken out about Burruss, but her comments have been less neutral. On a guest appearance on "The Wendy Williams Show" to promote Season 2 of "The Real Housewives Ultimate Girls Trip," Parks offered Burruss a backhanded compliment by commenting, "Kandi is a great businesswoman, but that was six years ago." As for herself, Parks implied that she was doing better in her professional life and making more money with "The Real Housewives of Atlanta" in her past.
Speaking of Burruss' time on "The Real Housewives of Atlanta," she told People, "It's going to be what it's going to be. I enjoy being a part of the Bravo family. Regardless of whatever, I'm still part of it.