Small Details You Missed In Demi Lovato's 'Tell Me You Love Me' Video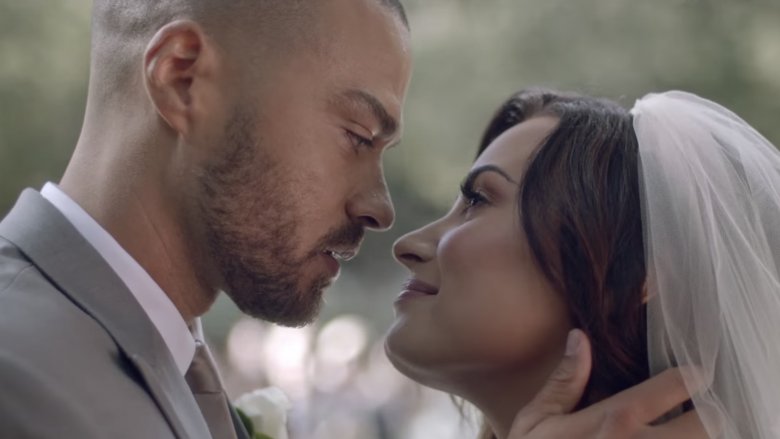 The former Disney darling has come a long way since her days on the set of Sonny With a Chance. After her sixth studio album, Tell Me You Love Me, was released in late September 2017, Demi Lovato debuted the music video for the record's titular song—and it did not disappoint. 
Presenting a relationship between Lovato and a man, the video chronicles their romantic bliss, their painful fights, and, ultimately, Lovato's lover leaving her at the altar. However, there's more to watch out for beneath each heart-wrenching scene. Read on to learn all the details you missed in Lovato's "Tell Me You Love Me."
Grey's Anatomy actor Jesse Williams plays the groom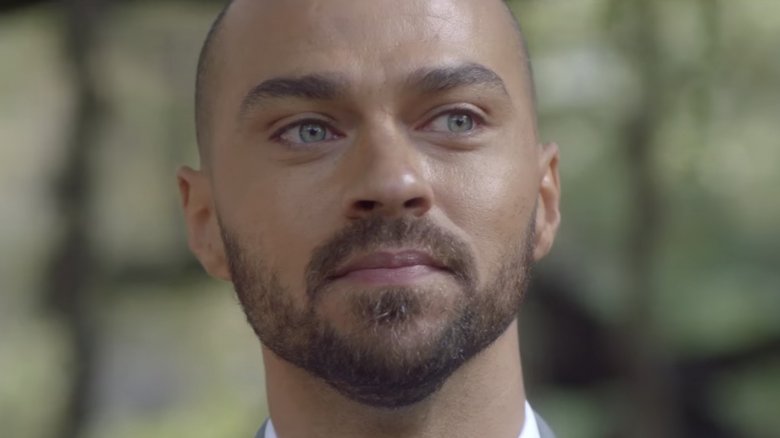 Does Lovato's man in "Tell Me You Love Me" look familiar? Well, that's probably because he's appeared on the ABC hit drama Grey's Anatomy since 2009, playing plastic surgeon Dr. Jackson Avery. You may also recognize him from The Sisterhood of the Traveling Pants 2 (2008), The Cabin in the Woods (2012), and Lee Daniels' The Butler (2013).
Williams gained further recognition when he took home BET's Humanitarian Award in June 2016. After he accepted the honor, he made a speech that went viral, demanding societal equality for all races, including, in particular, black Americans. "We've been floating this country on credit for centuries, yo, and we're done watching and waiting while this invention called whiteness uses and abuses us, burying black people out of sight and out of mind while extracting our culture, our dollars, our entertainment like oil–black gold," he said (via Time). 
Considering Lovato regularly speaks out on societal issues, such as the stigma surrounding mental health, she and Williams certainly make a good match.
Unfortunately, Williams has also made headlines in recent years for his divorce from his wife of five years, Aryn Drake-Lee, and the custody battle that ensued, during which Williams' ex claimed he'd once threatened to kill a neighbor. 
That makes the end of Lovato's "Tell Me You Love Me" look like the easy way to break up, huh?
Lovato calls her real-life BFF Marissa Callahan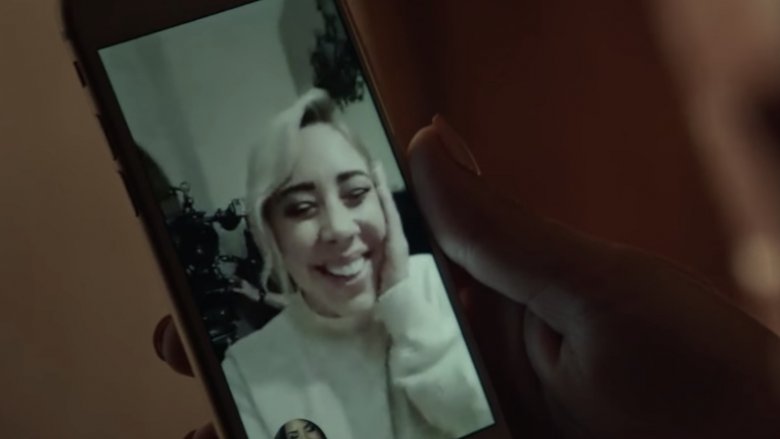 If an artist wants their work to resonate with fans, it doesn't hurt to add a heavy dose of realism to the project. In the scene where Lovato calls up a pal to tell her about her engagement, the person the singer chats with is Marissa Callahan, her actual BFF.
According to Radar Online, Callahan, who fans may recognize from Lovato's "Sorry Not Sorry" video, is one of Lovato's childhood pals. The celeb gossip site noted that Callahan showed Lovato some major support when the singer sought treatment for substance abuse issues in November 2010. "Let's get #prayfordemi trending again!" Callahan tweeted at the time. "I love you SO much D. I would give anything in the world to be with you right now."
Sounds like Callahan's the kind of friend Lovato needs to keep her grounded in Hollywood.
Lovato's close friends served as the bridal party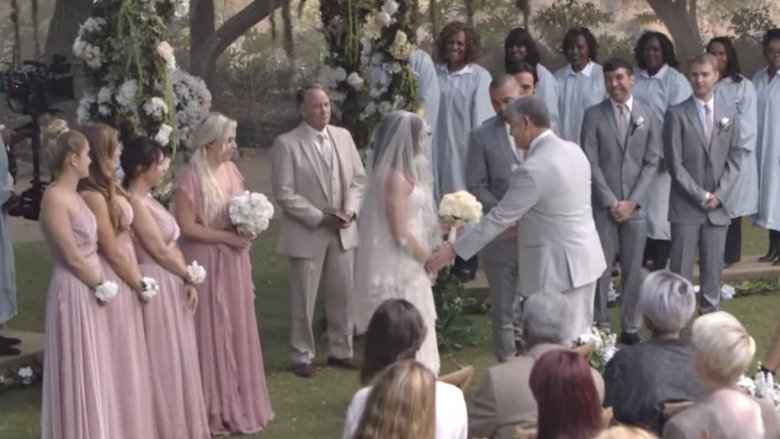 Callahan's not the only familiar face featured in Lovato's music video—several of her other buds make appearances during the wedding scene as members of the bridal party. It sounds like the fictitious wedding may have served as a practice run for the real deal, even if Lovato was reportedly single when the video debuted.
Describing how fun the video shoot was, Lovato told Rolling Stone, "We had a full on wedding and my best friends were even my bridesmaids and groomsmen." She added, "The locations were absolutely beautiful. It was perfect and I'm so excited to show everyone!"
If only we had a friend to fly us to somewhere gorgeous for a top-secret A-list project.
Lovato wears a Lazaro wedding gown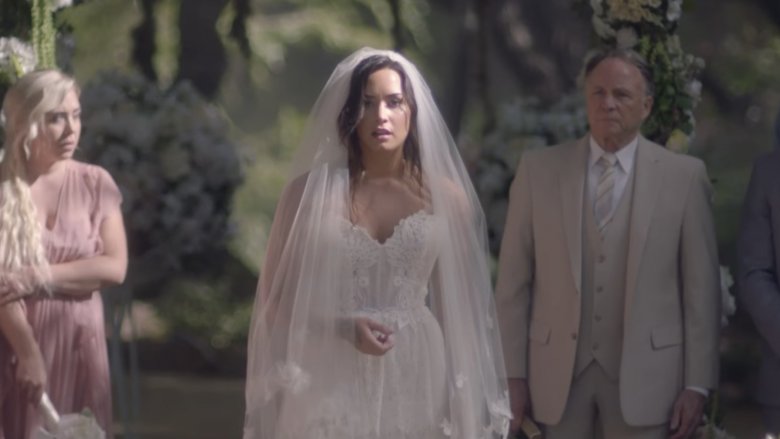 Queen that she is, Lovato wasn't going to wear some simple dress for her wedding, even if it's all just pretend. She dons a designer Lazaro wedding gown for her big moment, and boy, does she look gorgeous in the strapless lacy number as her fake dad escorts her to her fake groom. 
Fans of Lovato's wedding wear can snag an identical dress for themselves. The beautiful ivory gown, which features a sweetheart neckline and a layered skirt, is available for sale at select retailers for $4,290, according to Brides magazine. While the price tag is nothing to sneeze at, it's surprisingly affordable in comparison to most celebrity wedding gowns—like, say, Kim Kardashian West's $400,000 Givenchy design (via Hollywood Life).
Lovato embraces her independence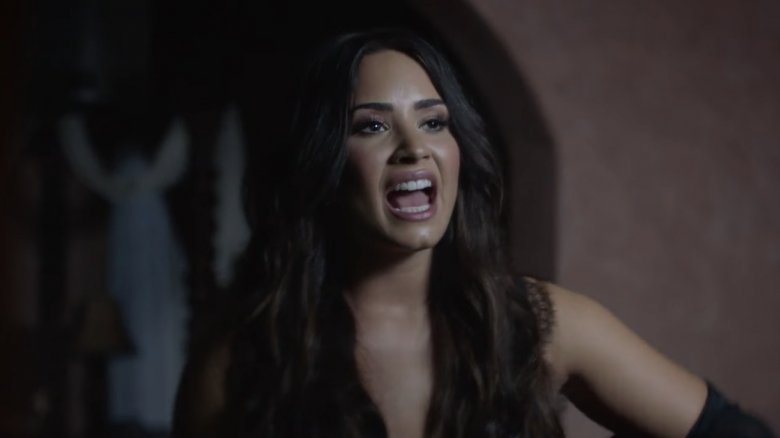 While the music video follows Lovato down the aisle, where she's ultimately left by her fiancé, it ends on a positive note, though it may not appear that way at first glance. 
Though she walks away from her wedding with tears rolling down her cheeks, Lovato, in another scene, stares at herself in the mirror and acknowledges that she'll be just fine on her own. "Everything I need is standing right in front of me," she belts out at her reflection.
Commenting on the song and its video, Lovato told Rolling Stone, "I not only love singing ["Tell Me You Love Me"] but I think the underlying meaning is important for people to know." She explained, "At the end of the day you have everything you need standing right in front of you. And that's yourself."
Could the video be about her relationship with her ex?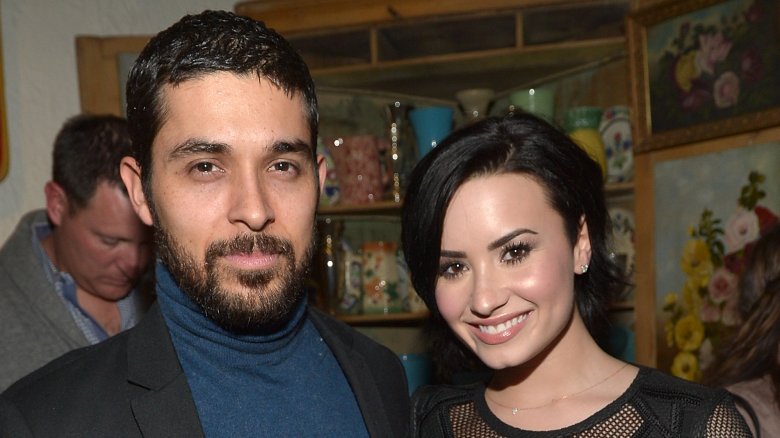 Getty Images
She's never been married, but Lovato was in a serious long-term relationship with That '70s Show actor Wilmer Valderrama. The two started dating in 2010 and split in June 2016. During that time, they sparked engagement rumors when Lovato was seen wearing a gorgeous diamond ring (via the Daily Mail). However, she shot down that buzz, noting that the ring wasn't even on the right finger or the correct hand to signify an engagement.
Still, the gossip did prompt Lovato to open up about marrying Valderrama in the future. "I don't see a ring. I wouldn't mind if I saw one!" she said on The Ellen DeGeneres Show in February 2016. "There's a time for everything. We've been together this long, so I'm not going anywhere, and vice versa."
While Lovato has dated other men since her split from Valderrama, including MMA fighters Luke Rockhold and Guilherme "Bomba" Vasconcelos, she's avoided any lasting relationships—perhaps because she's learned, as her video suggests, that she doesn't need a man to complete her.