Nicole 'Snooki' Polizzi Reveals Why Sammi 'Sweetheart' Said No To Jersey Shore: Family Vacation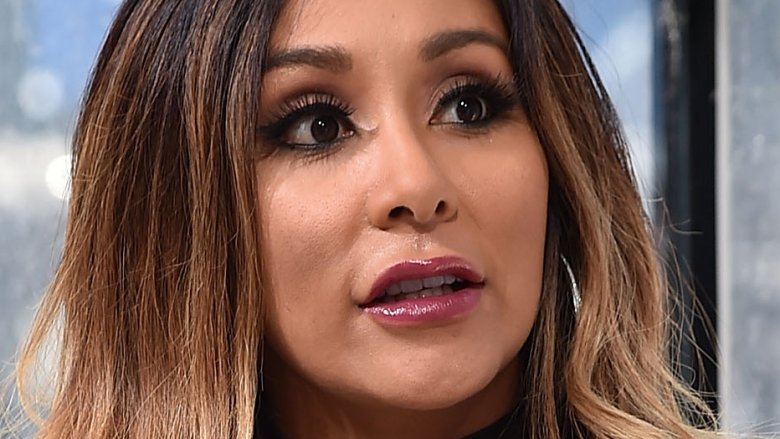 Getty Images
The cast of the MTV hit is heading back to the small screen—but it's one original member short.
While most of the stars of Jersey Shore will be returning in the show Jersey Shore: Family Vacation, there will be one notable absence: Sammi "Sweetheart" Giancola. And though she's been active on social media since the big TV news was first announced, Giancola has yet to address her decision to skip out on the new series.
However, her pal and fellow Jersey Shore star Nicole "Snooki" Polizzi, who is returning for Family Vacation, has a theory as to why Giancola said no to the series, though she admits to not knowing the exact reason.
"Everyone's asking why Sammi's not doing it. You have to ask her that — I'm not gonna speak for her," Polizzi said during an episode of her podcast, It's Happening With Snooki & Joey. "But Sammi is just in such a happy place that I feel like she doesn't want to jump back into that drama if it does happen."
The 30-year-old continued, "And being that there was a lot of Ron [Ortiz-Magro] and Sam drama when we did film, it was just really hard on both of them. So I just think she doesn't want that anymore."
Polizzi is, of course, referring to Giancola's past relationship with Ronnie Ortiz-Magro, which was heavily documented on Jersey Shore. The two, who dated on and off for five years, eventually called it quits in 2014.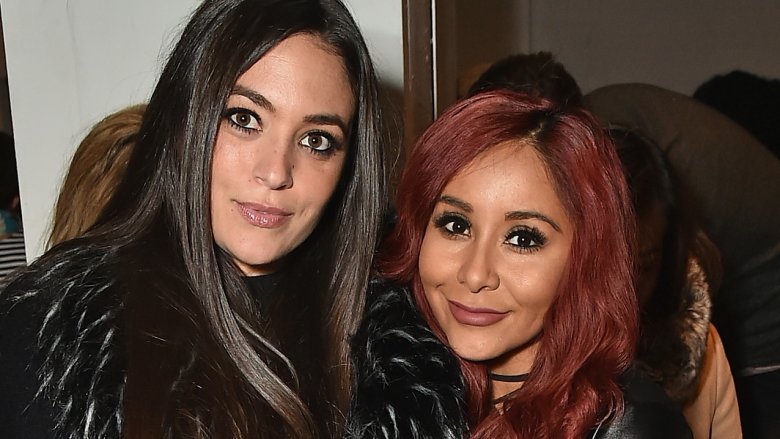 Fortunately, however, there may still be a chance for Giancola to join Family Vacation if she decides she does want to appear on the show—if she does it soon, at least.
During the same episode of her podcast, Polizzi told listeners, "We're all begging her to come back on the show. It's really up to her," adding, "Everyone pray that Sammi comes back, because I feel like she might change her mind. So Sam, if you're listening, come to the show. Like, stop being — stop it. Stop it right now before I spank you."
While we wait to see if Giancola chooses to rejoin the Jersey Shore crew, find out what the cast is up to today.