What You Don't Know About Matt Lauer's Wife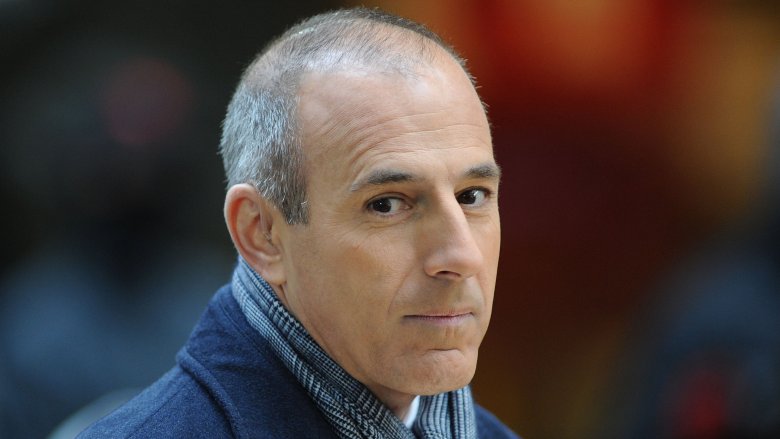 Getty Images
The wife of disgraced Today show anchor Matt Lauer has reportedly endured a lot throughout the couple's 19 years of marriage. Let's take a look at what you might not know about the disgraced anchor's better half. 
She's a former model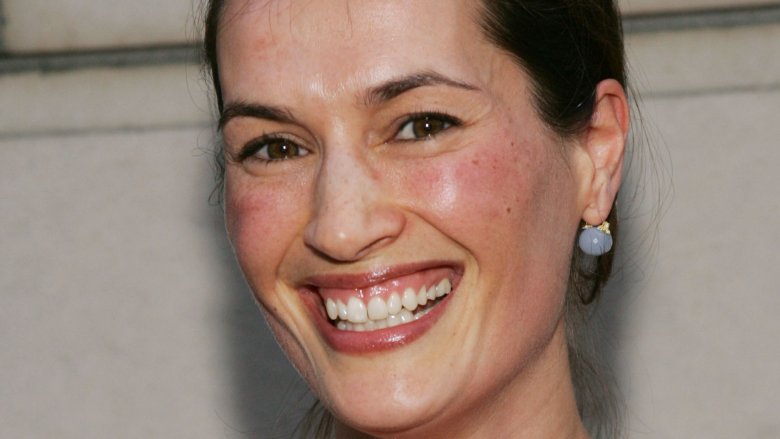 Getty Images
Born in a small town near Amsterdam to a Dutch mother and Indonesian father, Annette Roque decided to pursue her modeling dreams in Paris at age 22. She quickly caught the eye of French modeling agent Patrick Lemire, who was enamored with her "perfect exotic looks." According to People, "Known by the stage name 'Jade,' she was a familiar face in European cosmetics ads by the time she relocated to New York City, where Roque appeared as a model in J. Crew and Victoria's Secret catalogs."
They met on a blind date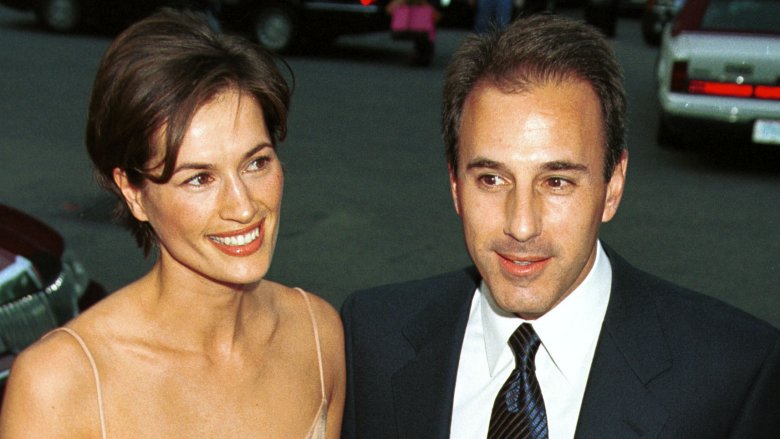 Getty Images
In July 1997, Lauer and Roque were reportedly set up by a mutual friend, freelance stylist Maria Santoro. "They had a drink, he got her number, and that was it," a source told People. "There was definitely a connection." 
"It was one of those slow-developing things," Lauer told the Palm Beach Post. "I don't think I kissed her for two months." In October 1998, the couple were married at the Bridgehampton Presbyterian Church on Long Island in an intimate ceremony with only 100 guests. 
Lauer's Today show colleague, Al Roker, recalled their wedding day with People. "They would be talking to somebody, and when that person would leave, the two of them were looking into each other's eyes. You could see they were truly, truly happy."
She hates golf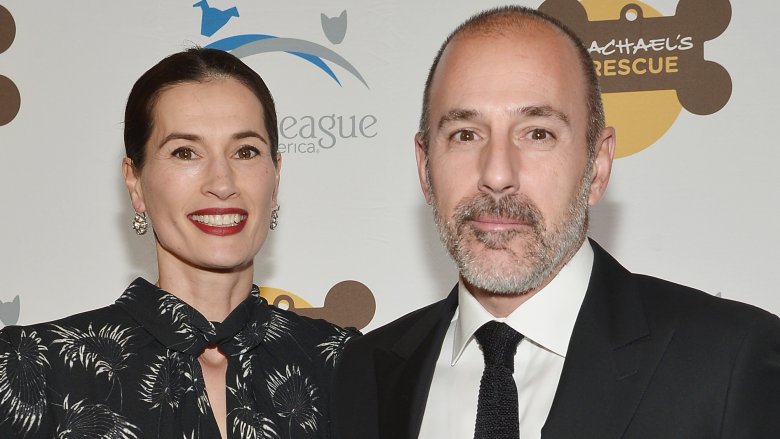 Getty Images
Lauer's passion for golf never rubbed off on his wife, though he'd hoped it would. 
"Annette's taken three golf lessons. She hits the ball great, but it hasn't sparked any interest in her. The passion's not there yet. But now she's asked for another lesson. So maybe," he told the Palm Beach Post. "It would be nice to plan a vacation where it's not me playing in the day and she's doing something else. To go out and play together, I'd love that."
Horses are her passion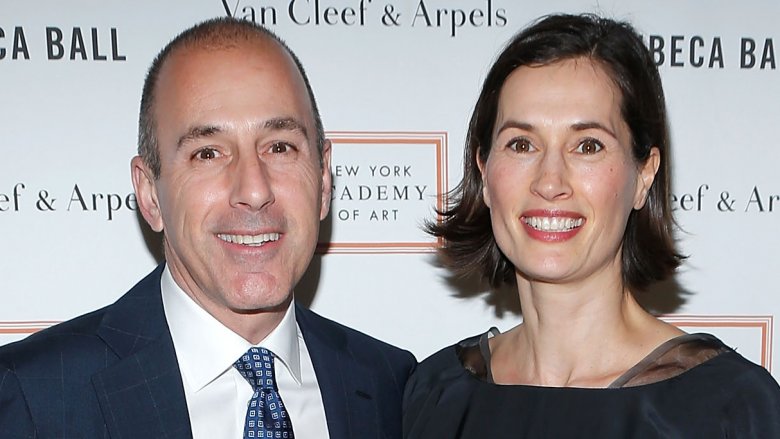 Getty Images
Roque would rather be riding horses than swinging a golf club. 
"I started riding in the Bois de Boulogne in Paris when I lived there, and when I moved to New York, I'd venture to the Hamptons whenever I could," she told Cottages & Gardens in 2015. In 2012, she turned her dream of running a small family farm into a reality, establishing Bright Side Farm, a 40-acre equestrian facility that includes "36 stalls and employs a head trainer, an assistant barn manager and trainer, and one other trainer." The grounds boast "a 24,000-square-foot, temperature-controlled indoor ring, two outdoor rings, a cross-country field, a derby field, and access to trails in the woods beyond."
"My wife is very much into horses, my children are into horses, and so we have a dream to kind of have the place that we can keep some horses and ride year-round," Lauer told Extra in 2012.
She lives in Richard Gere's old mansion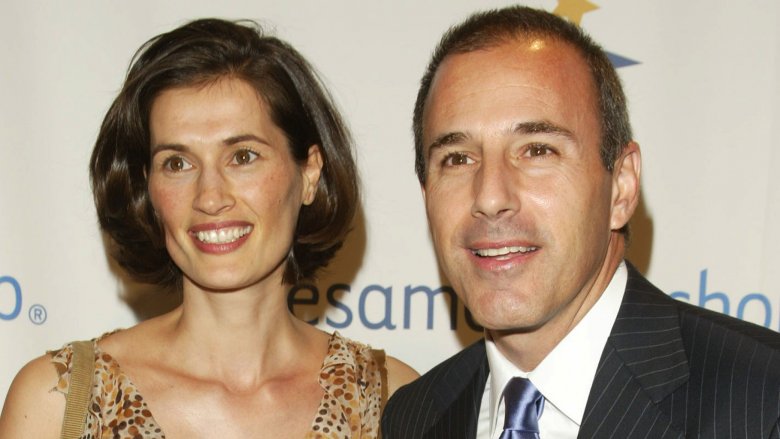 Getty Images
In 2016, Roque and Lauer purchased actor Richard Gere's massive Hamptons estate, Strongheart Manor, for $36.5 million, reported the New York Post. 
The 14,000-square foot home has 12 bedrooms, 12 baths, "and a sprawling screened-in porch that spans the length of the home," said Architectural Digest. Situated on Peconic Bay, the "property occupies more than six acres and comprises manicured gardens, rolling lawns, and a sandy beach with 300 feet of bay frontage. There's a private 240-foot deepwater dock, a pond with a bridge, and an entertaining pavilion with a fireplace, a gym, and a basketball court." The grounds also include not one, but two guesthouses. 
She filed for divorce while pregnant in 2006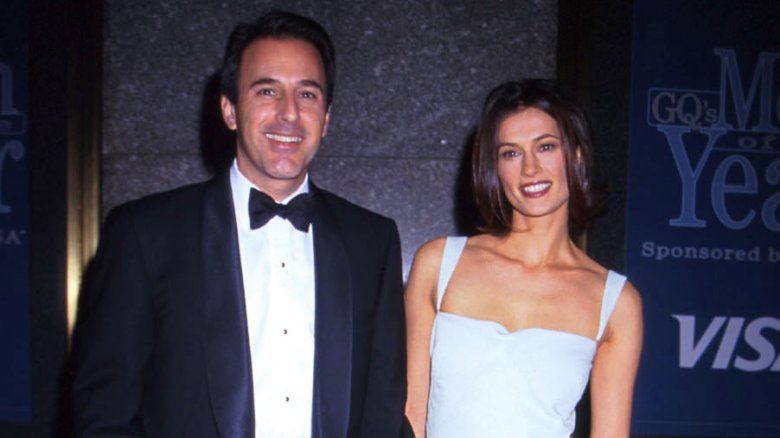 Getty Images
Roque filed for divorce while she was pregnant with their third child in 2006, According to court documents obtained by Newsweek, she alleged Lauer engaged in "cruel and inhumane" acts against her, criticized her parenting skill, and endangering her mental and physical well-being. 
According to the Daily Mail, court documents claimed Lauer was "extremely controlling" and continuously gave "higher priority to personal interests than to his family obligations," leaving his wife feeling "abandoned, isolated and alone in raising the parties' children."
She gave birth to their son, Thijs, two months after filing for divorce, and despite the disturbing claims in those divorce documents, she later withdrew her divorce request. A source told Page Six that Roque changed her mind because Lauer allegedly "offered her a post-nuptial agreement...offering her up to a rumored $5 million deal to remain in the marriage."
Roque gave birth to their daughter, Romy, in 2003, and a son, Jack, in 2001.
She suffered through his many alleged affairs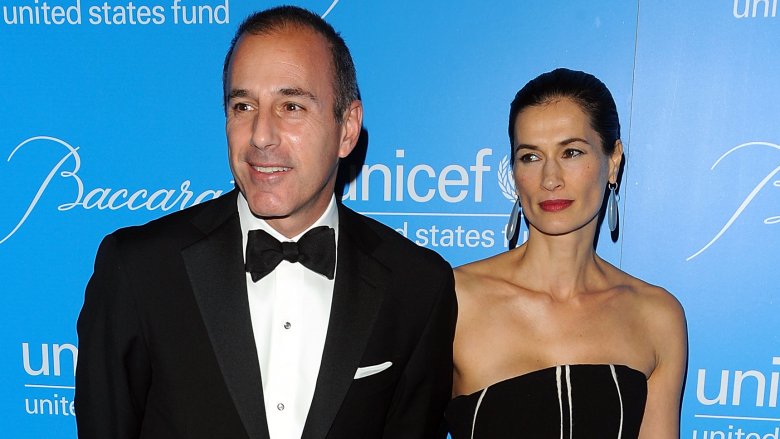 Getty Images
Shortly after Lauer was fired from NBC following allegations of sexual misconduct, sources close to the situation claimed he had "multiple extramarital affairs" during his marriage. "Everyone on staff knew he cheated regularly on his wife," a former Today staffer told People, noting that Lauer was living in New York City while Roque lived at their home in the Hamptons.
The tabloid press had pursued Lauer for years, piecing together stories about his alleged impropriety. A former colleague told Vanity Fair that Lauer "was always being followed. So I think the only place he could really operate was in his office and then when he was on the road. And there was a lot of him bringing attractive young women into his office for counseling and where he would talk to them about their career."
Did she fight to oust Natalie Morales?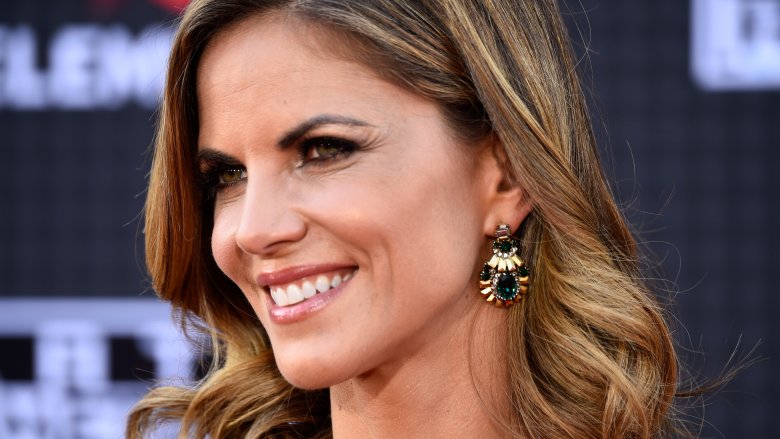 Getty Images
In 2016, Lauer was rumored to have had an alleged affair with then Today co-anchor Natalie Morales, who stepped in after former co-host Ann Curry left the show. 
"There is absolutely no truth to this completely absurd story. It is damaging, hurtful and extremely sexist," Morales defiantly told Page Six at the time, and Lauer chimed in too. "Every aspect of this story is untrue, and it's frankly sad that someone would tell lies to harm everyone involved," he said.
However, Morales soon left Today to join Access Hollywood, which fueled more speculation about what may have transpired between the journalists. According to the Daily Mail, it was Roque who wanted Morales ousted from the morning show team. "When she heard about Ann [Curry] getting the boot, the first thing she told Matt was that she didn't want him cozying up any closer to Natalie," a source told the National Enquirer (via the Daily Mail.) "In fact, Annette drew a line in the sand and said if he pushed show bosses to make Natalie his new co-host, she'd divorce him. Annette knows Matt is the key to the Today franchise and his bosses will put whoever he wants in the co-host chair."
Hamptons residents call her the 'sad wife'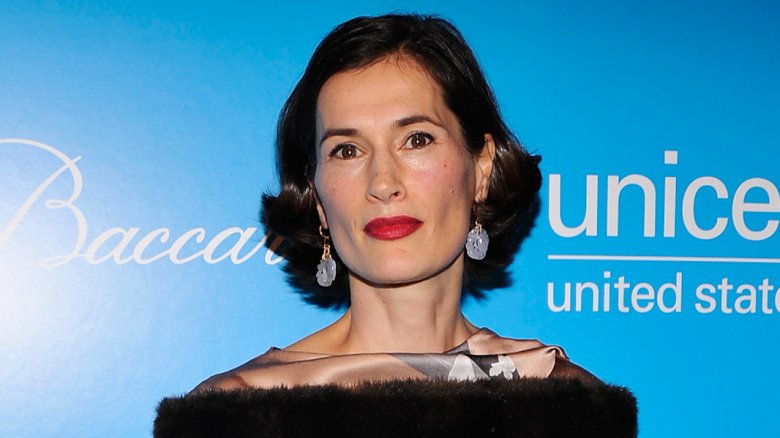 Getty Images
According to Page Six, Roque and Lauer have reportedly lived completely separate lives for years. Hamptons locals said Roque is now far removed from her jet-setting modeling days and the couple's fairytale wedding. She has allegedly isolated herself, finding solace in her beloved horses. 
"While Matt is always out and about with his kids and very pleasant, he is never with Annette," said employees at the Calypso St. Barth boutique. "When I see her, she's always in riding clothes," another local said. Yet another source described her as "painfully frail."
Lauer's cheating ways had reportedly become a running joke within the community. "He bought Annette a $100,000 horse, and we said, 'Well, Matt must have been caught cheating again,'" a source told Page Six. "Every time he's caught, he buys her a horse."
She was ridiculed for attending the Olympics with him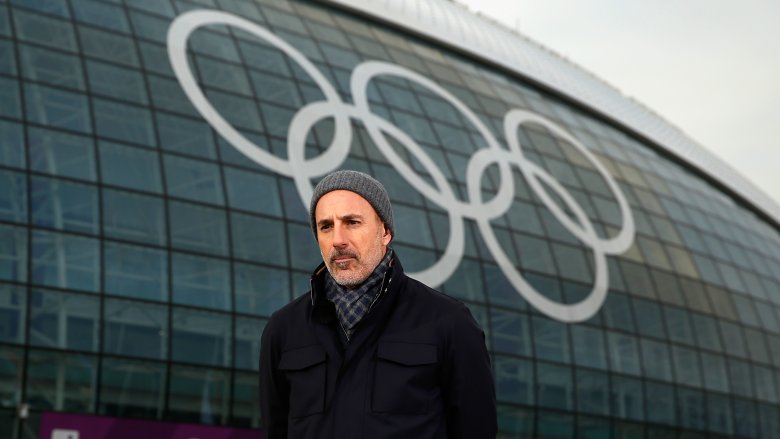 Getty Images
Lauer's termination reportedly stemmed from allegations that he engaged in "inappropriate sexual behavior" during the 2014 Winter Olympics in Sochi, Russia. 
Rumors about his Olympic escapades have been bandied about for years. Some say that's why Roque accompanied her husband to the Summer Games in London in 2012. According to Radar Online, she "made no bones about the fact she will be keeping close tabs on Matt." 
Hollyscoop correspondent Stephanie Bauer said Roque was "tagging along...but not to be a sports spectator... Matt's wife wants to keep an eye on her husband and his wandering eye." In this 2012 clip, Bauer–who is now an Access Hollywood correspondent–says "there is no reason to believe anything is going on" and refers to Roque as a "slightly unstable woman."
Nice. Real nice.
She might be ready for another divorce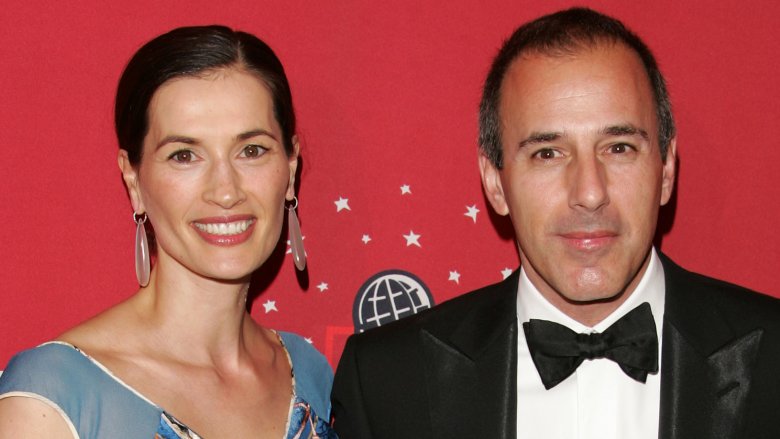 Getty Images
In a statement following his termination in November 2017, Lauer said he was "blessed to be surrounded by the people I love," but according to some insiders, Roque may not be one of those people. 
"Most people in Matt's circle are predicting that Annette will file for divorce," a source told Hollywood Life. "She's embarrassed; she's hurt. They were already living very separate lives and this may push her right out the door." 
She and the kids reportedly fled to the Netherlands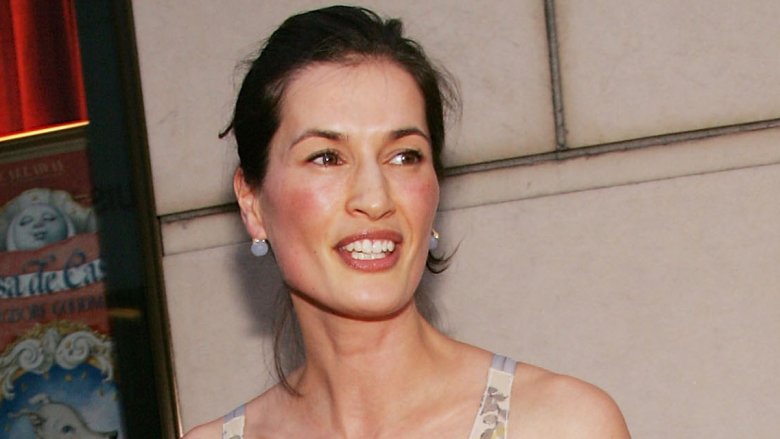 Getty Images
Roque was last seen at their Hamptons estate on Nov. 29, 2017–the day Lauer's termination was announced on the Today show, reported Page Six. Sources say she may have fled to her mom's in the Netherlands. "Annette has taken their two younger kids out of school and is believed to have left the US and gone to her family in her native country," an insider told the paper.