Stephen Colbert, Samantha Bee Talk Hollywood Sexual Harassment Scandals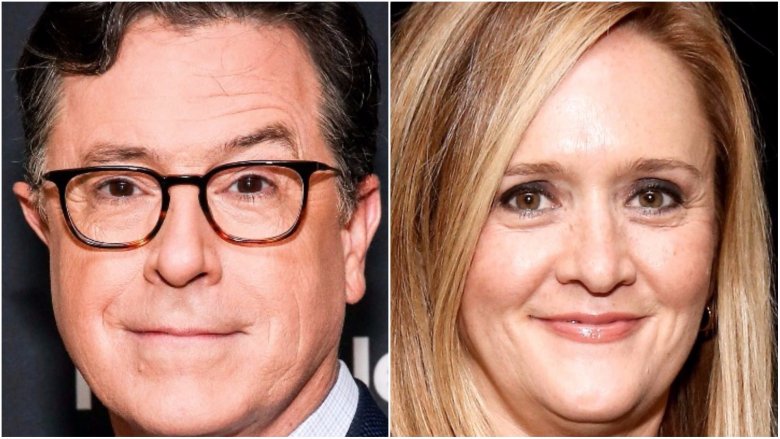 Getty Images
The late-night comedians had a lot to say about the recent string of sexual harassment allegations in Hollywood.
As Page Six reported, Stephen Colbert and Samantha Bee made a joint appearance at "Sad! A Happy Evening," a Montclair Film Festival benefit, on Saturday, Dec. 2, 2017. During their discussion, the pair addressed the sexual misconduct scandals that have rocked the entertainment industry ever since disgraced film producer Harvey Weinstein was accused of sexual harassment, sexual assault, and rape in October 2017.
"One of my children said to me, 'You know if sexual impropriety were weather, this is hurricane season! Every day there is landfall of another hurricane, and another career get's ripped away!'" Colbert quipped, to which Bee replied, "Yeah, it is a tsunami of penises! Coming onto the shore!"
However, the Full Frontal host grew more serious as she continued, saying, "It's heartbreaking but it's not surprising, probably to most women I know in the comedy community, but it's definitely not surprising to any woman who lives on planet Earth. The speed and ferocity at which everything is coming forward at the moment is impressive to me, and I'm happy to be alive in this moment."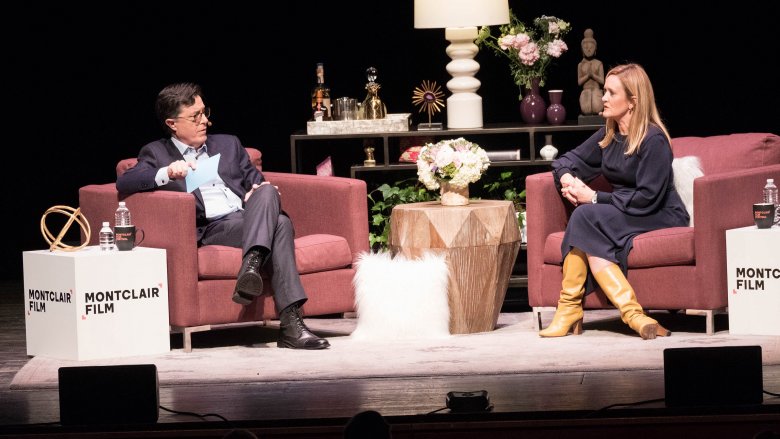 As the evening progressed, the former Daily Show correspondents specifically addressed the disturbing allegations made against former Today show co-host Matt Lauer, who was swiftly fired from NBC News on Nov. 29, after the organization received a "detailed complaint from a colleague about inappropriate sexual behavior in the workplace."
"I wish I had a button under my desk and sexual harassers would just slide into a pit of crocodiles, and we would not have to see them anymore," Bee, 48, told Colbert, 53. "There's a 1 million f**king percent guarantee that I've never shown my d*ck to anyone in my office....The easiest thing I've done all day is not masturbate on this stage in front of all of you. Effortless."
While we wait for these stories to further develop, read up on how other celebrities have reacted to the Weinstein scandal.