Danny Masterson Booted From Netflix Show The Ranch Amid Rape Allegations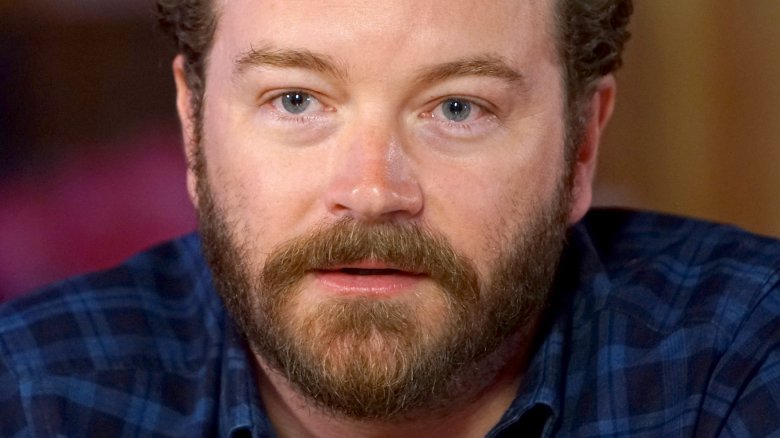 Getty Images
The streaming giant has let the actor go.
Deadline reports that Danny Masterson has exited The Ranch, an original Netflix series, after being plagued with allegations of sexual assault for years. And now, given Hollywood's newfound crusade against predators, Netflix has finally responded to the rumors surrounding one of the stars of their shows.
"As a result of ongoing discussions, Netflix and the producers have written Danny Masterson out of The Ranch," a spokesperson for Netflix said in a statement. "Yesterday was his last day on the show, and production will resume in early 2018 without him."
According to The Hollywood Reporter, Masterson will still appear on upcoming episodes of the show, which were filmed prior to his termination from the project—likely the second half of season two, as well as select episodes in the following season. No news yet on if Masterson will be replaced by another actor.
In March 2017, THR reported that the Los Angeles Police Department was investigating a number of claims made against the former That '70s Show actor after at least three women accused him of sexual assault in the 2000s. At the time, it was also rumored that the Church of Scientology, of which Masterson is a member, may have covered up the alleged assaults.
Masterson's rep later denied the claims, alleging that former Scientologist Leah Remini may have pushed the police investigation, due to her A&E docuseries Leah Remini: Scientology and the Aftermath. "We are aware of [the alleged victim's] 16-year-old allegations. It was only after [the alleged victim] was in contact with Leah Remini that she made allegations of sexual assault by Mr. Masterson. The alleged incident occurred in the middle of their 6 year relationship, after which she continued to be his longtime girlfriend," the rep stated, in part.
In response to his firing from The Ranch, Masterson, 41, released a statement to The Huffington Post. "I am obviously very disappointed in Netflix's decision to write my character off of 'The Ranch.' From day one, I have denied the outrageous allegations against me. I have never been charged with a crime, let alone convicted of one," the statement read. "In this country, you are presumed innocent until proven guilty. However, in the current climate, it seems as if you are presumed guilty the moment you are accused."
He added, "I understand and look forward to clearing my name once and for all."