Singer Melanie Martinez Accused Of Sexual Assault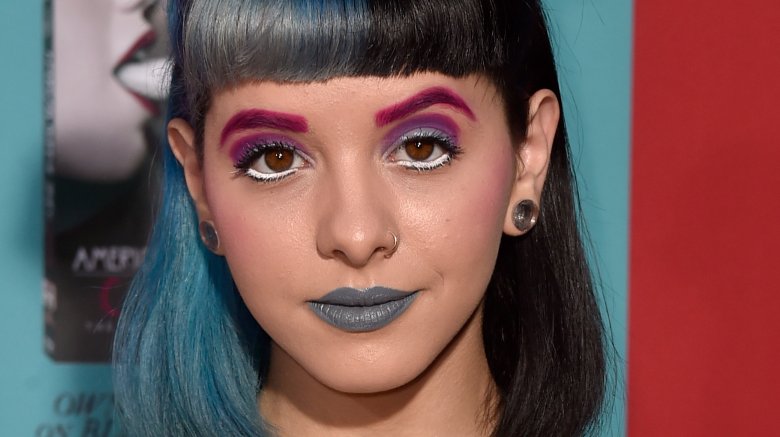 Getty Images
The former The Voice contestant is facing serious allegations.
Variety reports that Melanie Martinez has been accused of sexual assault by her former friend, aspiring artist Timothy Heller. In a four-part tweet, Heller claimed that Martinez had used her power and influence over her—as a successful artist and as a close friend who'd once taken her in—as a means to sexually assault her.
"I felt like I owed her my life. And my life began to revolve around hers," Heller wrote. "The power she had over me, grew into me having a very hard time saying no to her. I would do almost anything for her."
Heller alleged that one night Martinez wanted to discuss her sexual preferences, starting a conversation that, Heller said, "never seemed to end." Heller claimed that Martinez asked her to have sex. In response, Heller stated that she'd tried to laugh it off and said she had a boyfriend. Still, Martinez allegedly persisted. "I attempted to sleep but was kept up the entire night by my friend begging me to sleep with her. It seemed strange, but she was best friend. I said no, and I thought we could move on," Heller wrote.
But, according to Heller, the "Dollhouse" singer continued on with her request the following night, convincing her friend to smoke weed and then restarting their previous conversation about sex. "I said every form of no I could think of," Heller said. However, Martinez allegedly pursued her, touching her arm and breasts.
"This led to her touching the rest of me. I never said yes. I said no, repeatedly," Heller wrote. "Just so there is no confusion, I was molested by my best friend. I lay still, in shock, completely not reciprocating."
Heller then accused Martinez of performing oral sex on her and of penetrating her with a sex toy.
When I wrote this story about my assault, I initially wasn't going to make the abuser. But I think it's important for you all to know this is about Melanie Martinez pic.twitter.com/4PQ5oNI2s9

— Timothy Heller (@timethyheller) December 4, 2017
Martinez has since responded to Heller's accusations. In a text image on Twitter, Martinez stated, "I am horrified and saddened by the statements and story told tonight by Timothy Heller. What she and I shared was a close friendship for a period of time. We came into each other's lives as we were both starting our careers as artists, and we tried to help each other. We both had pain in dealing with our individual demons and the new paths we were forging, but I truly felt we were trying to lift each other up."
The 22-year-old, who'd previously competed on season three of The Voice, continued, "She never said no to what we chose to do together. And although we parted ways, I am sending her love and light always."
Heller's accusations against Martinez mark another instance of sexual abuse within the entertainment industry, which has been largely marred by harassment and assault scandals in recent months.