Linkin Park Singer Chester Bennington's Autopsy Report Released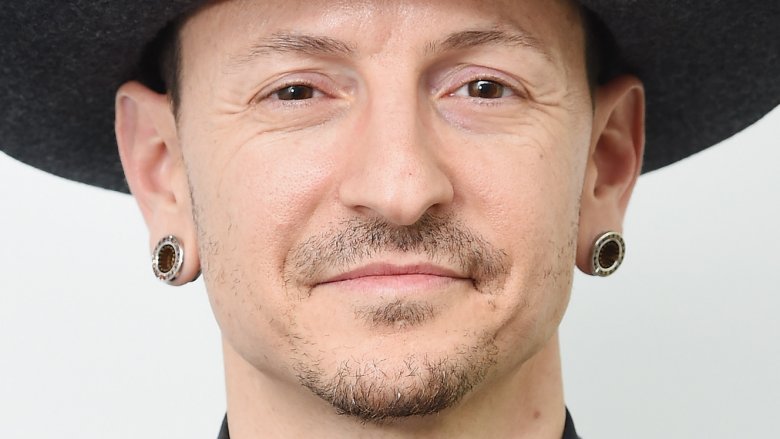 Getty Images
New information about the singer's death has been revealed.
TMZ reports that the autopsy results for the death of Linkin Park frontman Chester Bennington have finally been released. The late rock star reportedly had "a small amount" of alcohol and MDMA, or ecstasy, in his system at the time of his passing.
According to the gossip rag, cops had found a prescription for Zolpidem, a generic form of Ambien, on Bennington's dresser in the home where he'd committed suicide. Authorities also reportedly discovered an empty bottle of Stella Artois and a half-empty glass of Corona. TMZ adds that pieces of Bennington's fingernail were found underneath his iPhone—apparently stemming from an anxious habit of his, according to Bennington's wife Talinda.
The Daily Mail notes that the report described that Bennington had hanged himself with a "black Hugo Boss leather belt" and had still had his flight boarding pass from earlier in the day in his pocket when he took his own life.
"Autopsy results are characteristic of suicidal hanging," the Los Angeles County Medical Examiner stated in the report. "There was a history of suicidal ideation."
As TMZ detailed, Bennington's wife revealed that her husband had "a history of depression and previous suicide attempts." During one such incident, which allegedly occurred in 2006, Bennington reportedly left his house with a gun after having been drinking. Bennington had reportedly been in an outpatient treatment program and had been six months sober before his suicide.
As Nicki Swift previously reported, Bennington was found dead on July 20, 2017, just weeks after the death of his close friend Chris Cornell. He was 41 years old.