What Prison Was Really Like For Lil' Kim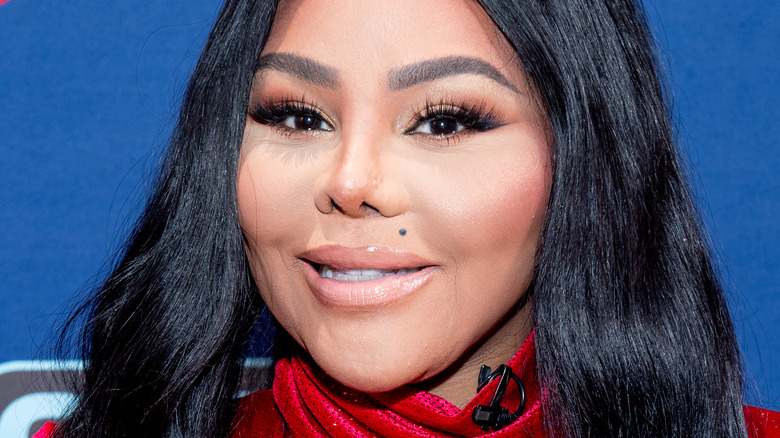 Roy Rochlin/Getty Images
Kimberly Denise Jones, also known as Lil' Kim, is arguably one of the greatest female rappers of all time. After being discovered by none other than Christopher Wallace, the Notorious B.I.G., Lil' Kim's career took off solidifying her place in hip-hop in the mid-90s. "I think that God put us together for a reason, and it was to make this type of a legacy," she said during an interview with iHeartRadio. "I don't see it being any other way." 
For more than two decades, the "Crush on You" rapper has been a staple in the music industry and aside from releasing chart-topping records, the Grammy-winning artist also made history as "one of only three female rappers to have three platinum albums," according to Biography. But, despite all of Lil' Kim's accolades, she is somehow convinced there's more she has to do. "In my eyes, I'm still climbing," she told The Guardian. "I'm still taking myself to the next levels in my career." 
Although, the "Magic Stick" rapper has had a pretty impressive career, she still faced a lot of ups and downs during her journey of becoming a star. Unfortunately, that included some prison time for the rapper, though her stay behind bars wasn't anything like you'd imagine.
Lil' Kim received a warm welcome in prison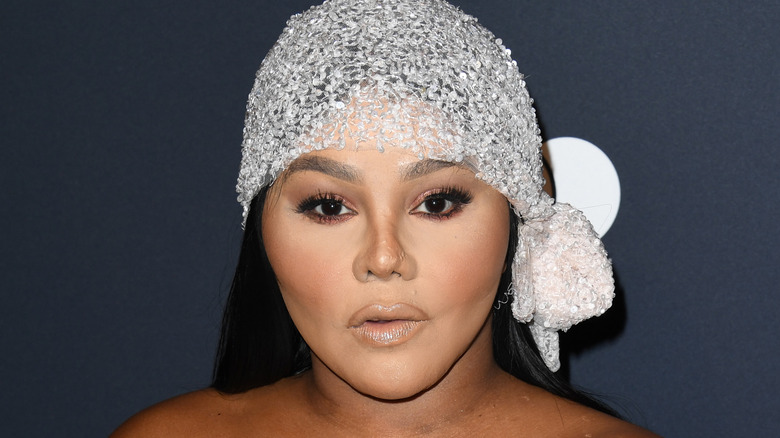 Jon Kopaloff/Getty Images
Speaking to MTV News in 2011, Lil' Kim revealed her prison arrival was smoother than expected. "I was greeted with open arms," the Brooklyn rapper told the outlet. "I met a lot of good people in there who are still my friends to this day." The "Lighters Up" artist also admitted she "slept so good for the first three weeks" considering she had been working around the clock prior to her sentencing. "I never slept, never [rested] at all for two months straight. ... When I got there, I kind of just collapsed." 
Aside from the genuine love she received on the inside, she also got a lot of support from high-profile celebrities on the outside as well. Lil' Kim recounted to MTV News about the time Oprah Winfrey sent over her favorite books in hopes of motivating the rapper. "She wrote me a letter in each book and just was like, 'Kim, you have so much potential," the "No Matter What They Say" artist said. "'You're a very bright young girl."
Although she received a warm welcome, Lil' Kim did open up some negativity she experienced. "The hatin' and the haters that did show themselves, they were inconspicuous until they left outta here and gave false interviews about me," she told XXL. "[S]ometimes people be lookin' for they little two minutes of fame." With such a polarizing reaction, it begs the question — why exactly did Lil' Kim go to prison in the first place?
Lil' Kim went to prison for lying to a judge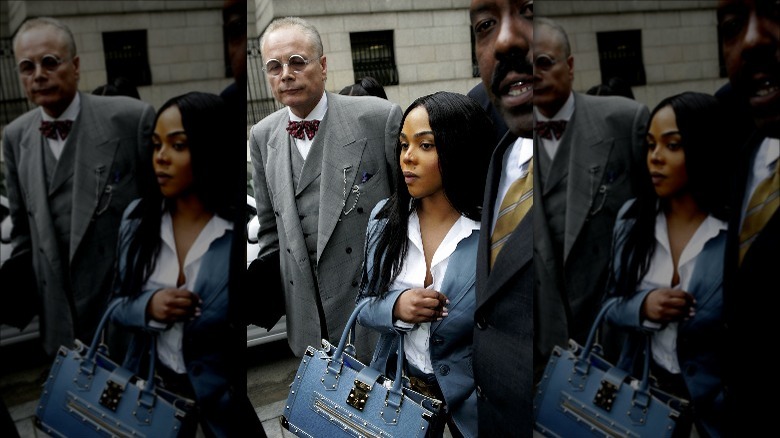 Paul Hawthorne/Getty Images
According to Billboard, in 2006 Lil' Kim was charged with three counts of perjury and one count of conspiracy for lying to a grand jury about a 2001 shootout that took place outside a New York radio station in an effort to protect her friends from going to prison. Lil' Kim was sentenced to a year and a day behind bars and received a hefty $50,000 fine for her criminal activities. "I can tell you this is by far the toughest thing I have ever had to go through," the rapper told the judge (via Crime Museum). "At the time, I thought it was the right thing to do, but now I know I was wrong." 
Although she was facing a maximum of 20 years, Judge Gerard Lynch had a change of heart because Lil' Kim had accepted full responsibility for her actions. "You are sending that message that telling the truth has an important value," the judge said (via The Guardian). "Going to jail to protect violent men with guns is not heroic." Another major factor in Lil' Kim receiving a lighter sentence was due to the fact that Lynch was afraid of backlash if he sent, as The Guardian puts it, "a young black entertainer to prison for far longer than Martha Stewart." 
While going to prison during the height of your career can be tough, Lil' Kim ultimately lucked out and had a pretty good experience.