What Happened To Connor Paolo After Gossip Girl?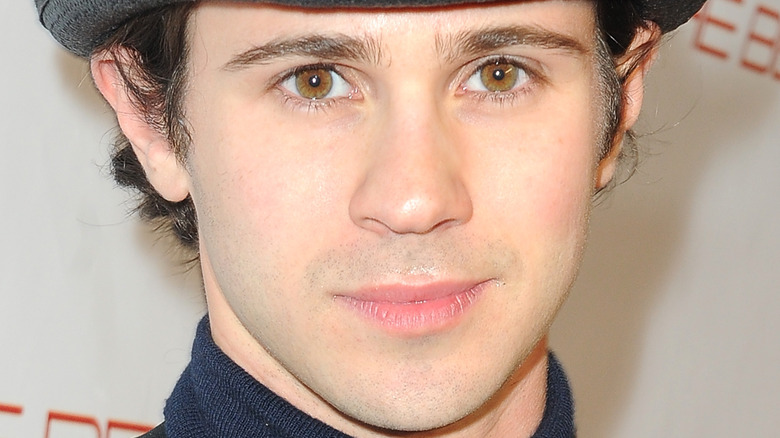 Joshua Blanchard/Getty Images
Connor Paolo is perhaps best known for his time as Eric van der Woodsen on the hit CW series "Gossip Girl." Paolo starred as the troubled younger brother of Serena van der Woodsen, portrayed by Blake Lively. While Eric wasn't a main character on the show, he was often part of major storylines that dealt with heavy issues, including depression. Despite some of the show's dark themes, viewers loved watching the opulent lives of New York City's elite Upper East Side residents. 
In 2011, Paolo announced at the Television Critics Association press tour that he would be leaving "Gossip Girl" after four seasons, per Us Weekly. At the time, he revealed that he would be focusing on a new role and stated, "I don't know that I'll be able to recur on 'Gossip Girl,'" adding, "That's a question for the creators of both shows." 
As for his character, Paolo shared, "Eric's going to college and he's going to stay there. He doesn't come home for Christmas anymore."
Connor Paolo's next gig was short-lived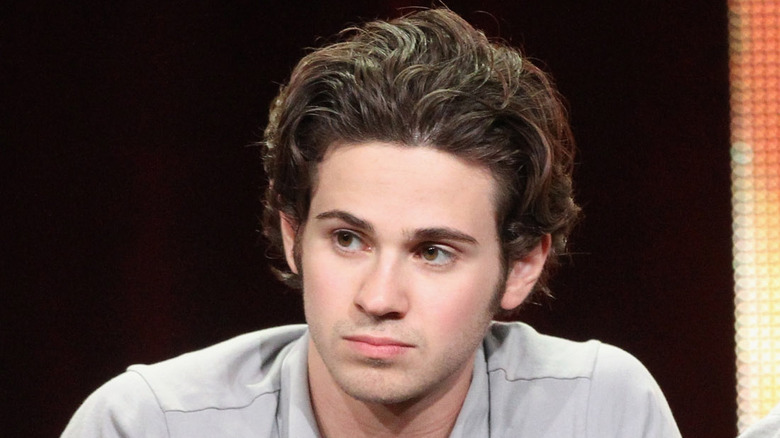 Frederick M. Brown/Getty Images
Following his "Gossip Girl" exit, Connor Paolo's next gig was on ABC's "Revenge." In a 2011 interview with The TV Addict, the actor revealed that the timing was right to take on a bigger role, adding that he was ready to make the leap into portraying an older character. "I'm not dealing with high school anymore and I'm at a point where I can commit fully to a show," he told the outlet. 
Paolo's role as Declan was also a notable departure from his previous role as Eric. Declan was a middle-class young man struggling to help his older brother make ends meet with their bar in The Hamptons. Paolo told Seventeen that playing Declan wasn't too difficult for him. "[It's] just a different part. A character in the 'Gossip Girl' world is a bigger jump for most people than to play a blue collar kid from town. I think it's easier to identify with guys who are just trying to make a living and working day to day," he shared. 
Despite his clear enthusiasm for the role, Paolo left "Revenge" after his character Declan was killed off during the show's second season finale. However, it seems like if it was up to Paolo, he would have stuck around. "Connor wasn't happy. But he also took it like a champ," Paolo's "Revenge" co-star Nick Wechsler told TV Guide (via HuffPost). "I think on some level he was preparing himself for it because he knew he wasn't being used that much."
Connor Paolo is multi-talented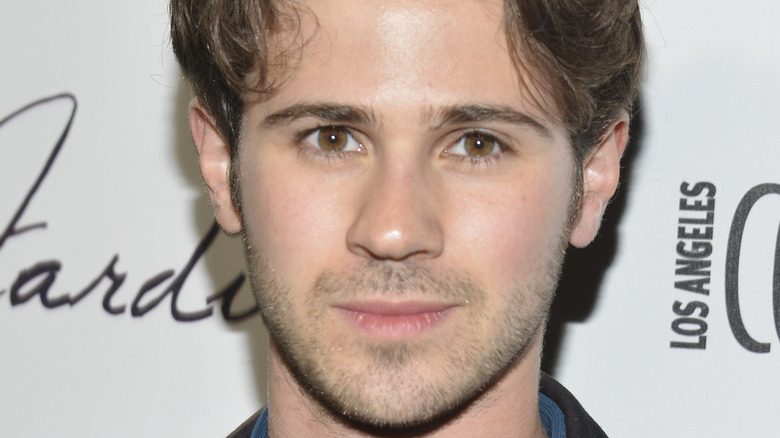 Araya Doheny/Getty Images
After "Revenge," Connor Paolo went on to appear in a few movies, including "Friend Request" and "Outlaw" (via IMDb). In 2020, Paolo reunited with his former "Revenge" co-star Emily VanCamp on Fox's "The Resident." The same year, Paolo showed off a different set of skills when he wrote his first short film, "Monsters and Muses," per US Weekly. The film made the finalists list in the 2021 Indie Short Fest category in the Los Angeles International Film Festival. Paolo is also a singer-songwriter and displays his talents on his Instagram page. 
As for his "Gossip Girl" roots, in 2012, Paolo told The Hollywood Reporter that he was still in touch with Taylor Momsen, who played Jenny Humphrey. "She's been one of my really close friends for years now," he told the outlet. He went on to say that if he ever finds himself in the director's chair, he would make sure to work with his former "Gossip Girl" castmate again. "If I'm ever in a position to cast anything or to put anything together, she's always at the top of my list. I think she's great."
As of this writing, Paolo is still actively racking up acting credits, with several projects in various stages of production.