Shocking Things We Learned About Aaliyah After Her Death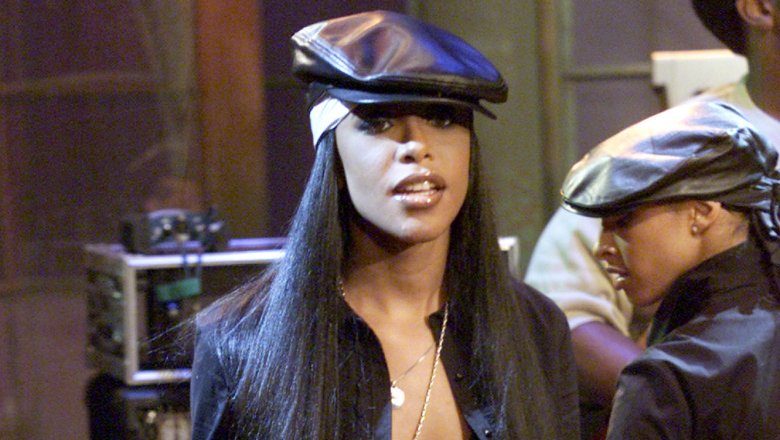 Getty Images
The entertainment world was rocked when recording artist Aaliyah Dana Haughton was killed when her plane crashed shortly after takeoff in the Bahamas on Aug. 25, 2001. Six people, including the "Rock the Boat" singer, were killed instantly, while two others died in a hospital from their injuries. 
In the years since the tragedy, surprising new details about the 22-year-old have gradually emerged. Let's take a closer look at the life and untimely death of Aaliyah.
She had a sense of humor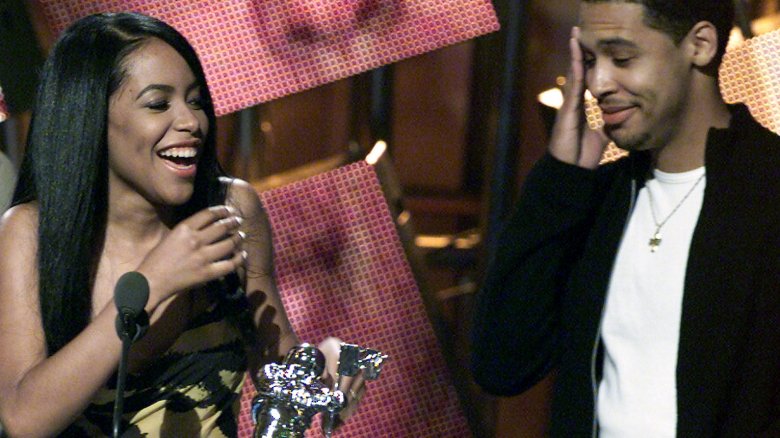 Getty Images
During the height of Aaliyah's career, social media wasn't the force that it is today. This made it a bit harder to learn about a celeb's personal life, and Aaliyah was exceedingly reserved.
In fact, because the songstress was rarely seen without a dark pair of sunglasses covering her eyes, rumors emerged that she had a lazy eye or a glass eye. Even when she ditched the shades, she frequently covered one eye with a perfectly coiffed bang. It wasn't until after her death that we learned the demure starlet had a very outgoing and funny side.
Aaliyah befriended Kidada Jones, the daughter of music mogul Quincy Jones, at a Tommy Hilfiger fashion show in 1993. The pals reportedly loved to act silly when they were together. In a 2011 interview with the Fader, Jones said Aaliyah once prank called her father and pretended to be pop star Christina Aguilera. "She was asking my dad to do something on her record and she was just singing, and he totally believed it was [Aguilera]." 
Oh, to be a fly on the wall during that conversation!
She was working on a Japanese-inspired clothing line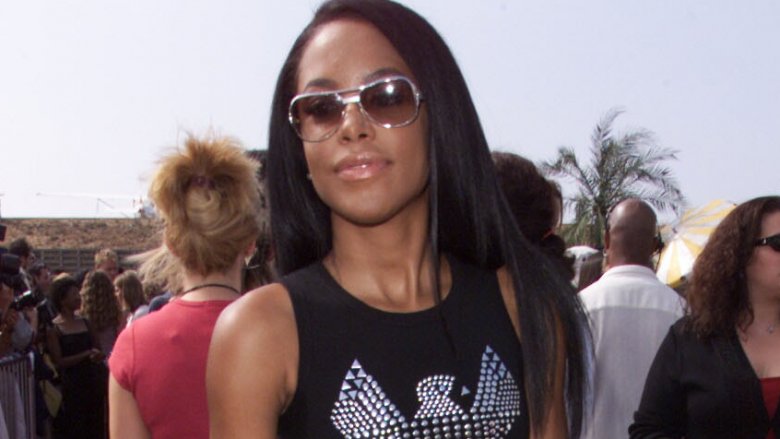 Getty Images
Speaking of Jones, she and Aaliyah were more than just best friends. They were becoming business partners. too. 
Aaliyah was known for her impeccable sense of style. She could effortlessly wear a pair of baggy jeans and a crop top one day and a Roberto Cavalli dress the next. At the time of her death, Jones and Aaliyah were developing a girl's clothing line called Dolly Pop. 
"Right when she passed we were getting ready to sign our contracts for that," Jones told the Fader. "We were making plans for this brand that was gonna be girly and cute and have Japanese inspiration."
Aaliyah seemingly never made her way onto a worst-dressed list, so we can only imagine how successful that line would have been.
Her pilot wasn't authorized to fly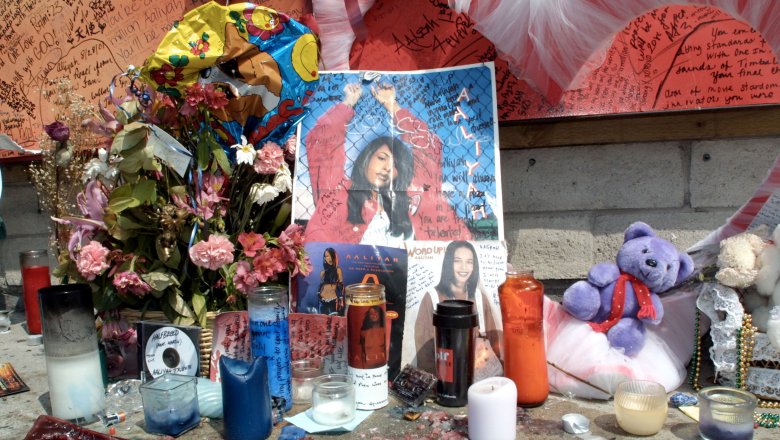 Getty Images
As fans mourned her death, U.S. and Bahamian authorities began investigating what could have caused the twin-engine Cessna 402 to crash on a Saturday night in seemingly perfect weather.
Aaliyah and her crew were originally supposed to leave the following day, but they were reportedly in a hurry to get back to Miami, so they hastily chartered the doomed flight after shooting the music video for "Rock the Boat."
Before piling into the small plane, an argument broke out between her entourage and the pilot, Luis Morales III, according to FOX News. Morales reportedly thought the plane was overloaded with nine people, their luggage, and camera and sound equipment. Shortly after takeoff, the plane nosedived and crashed, killing everyone on board.
But an overloaded plane may be just one of the reasons the plane went down. Following her death, MTV News revealed Morales had pleaded no contest to cocaine possession less than two weeks before the crash, and he wasn't even authorized by the Federal Aviation Administration to fly the aircraft. 
Aaliyah's parents, Diane and Michael Haughton, sued the plane's operator, Blackhawk International Airways Corp., as well as the plane's owners, Skystream Inc. and Gilbert Chacon, and the flight broker, Atlantic Flight Group. In 2003, the suit was settled for an undisclosed amount, according to People.
She was scared of small planes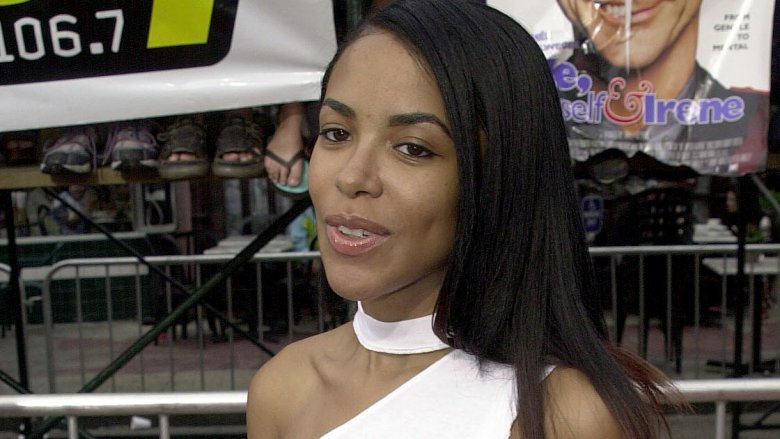 Getty Images
As if her death wasn't heartbreaking enough, it was later revealed that Aaliyah was terrified of small planes, and according to Newsweek, she was hesitant to board the tiny plane from the Bahamas to Miami. 
A friend who accompanied the singer to the airport said Aaliyah was expecting a larger aircraft for the flight, and she was uneasy when she noticed the small plane. The company producing her music video reportedly offered to charter a larger private jet for Aaliyah and her entourage, but according to Newsweek, the singer declined because she was "anxious to get home to her boyfriend and enjoy her last free weekend before beginning a rigorous fall schedule."
She had a secret hand signal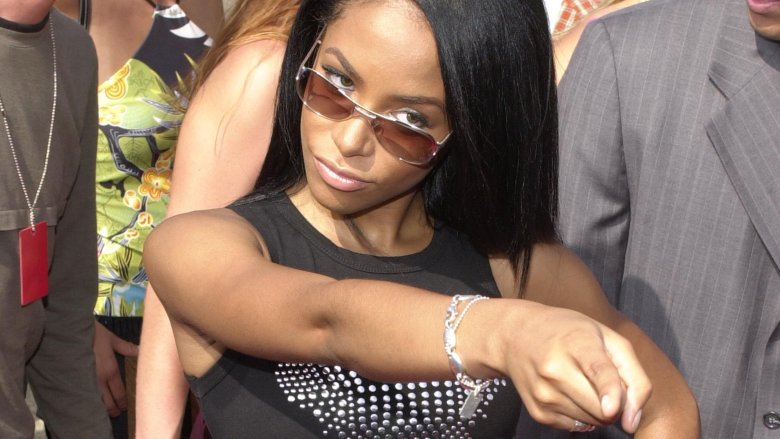 Getty Images
If it were any other day, her longtime makeup artist, Eric Ferrell, would likely have been on the doomed aircraft with Aaliyah, but in August 2001, he was on tour with singer Macy Gray instead. Speaking to the Fader, Ferrell opened up about his close relationship with Aaliyah and shared some quirky memories about their friendship. 
He revealed that Aaliyah had a secret hand gesture she would use when she was annoyed. "If someone was irking her she would bend the tip of her index finger down so we all knew, it was our inside joke," he said.
While filming the 2000 movie Romeo Must Die, there was reportedly a production assistant who was always "irking" the singer, so her index finger was working overtime. "Aaliyah would hold the finger up and we'd be in the background cracking up," Ferrell recalled. 
She never left home without 'Wilson'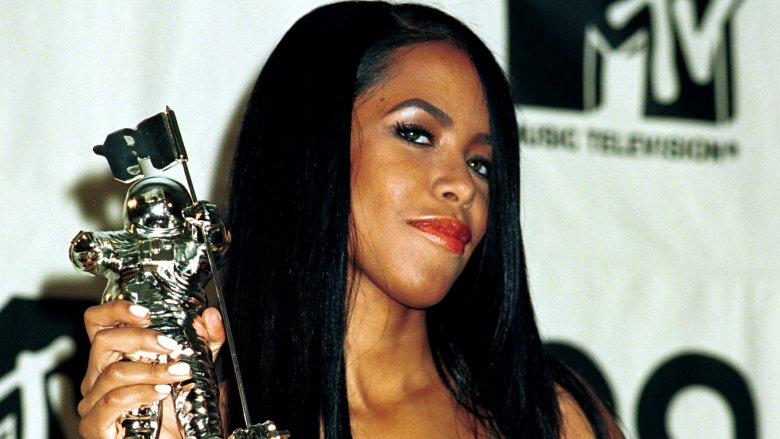 Getty Images
In the eight years that Ferrell knew Aaliyah, he said he never witnessed her traveling without a close family member or friend, and there was something else she never traveled without–her pillow named Wilson.
Ferrell told the Fader, "So she had this pillow that she would take everywhere—on the plane, to the hotel, everywhere." 
Can you imagine seeing a superstar carrying around a pillow everywhere they went? We're sure it was absolutely adorable!
She planned to get married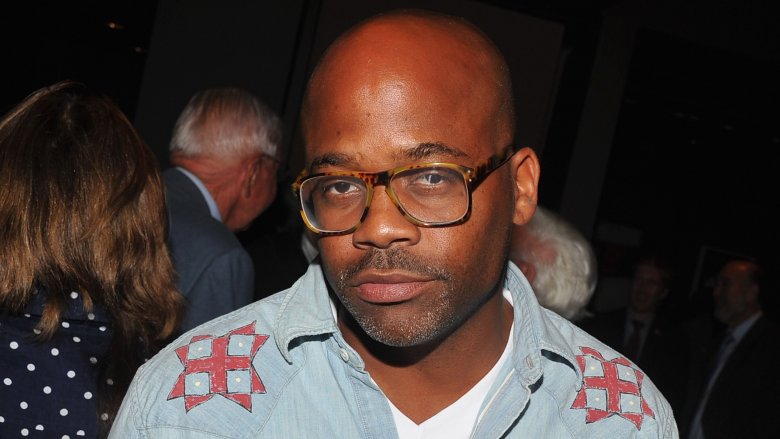 Getty Images
Aaliyah worked hard to keep her love life under wraps throughout her career, but that didn't stop her romances from making big headlines. 
Vibe magazine (via Rolling Stone) blew the lid off her secret marriage in 1994 to her then-mentor, singer-songwriter R. Kelly. Aaliyah was just 15-years-old when they wed, and Kelly was 27. She reportedly lied about her age on the marriage license, claiming she was 18. The union was eventually annulled and "the two parties [agreed] to never speak about the incident," reported Rolling Stone. 
At the time of her death, Aaliyah was in a relationship with Damon "Dame" Dash, the co-founder of Roc-A-Fella Records. Ten years after her death, Dash spoke to Billboard about coping with the loss. "My heart was broken," he said. "Nothing prepares you for that." 
Though Dash and Aaliyah spent a lot of time apart working on individual projects, they were planning a future together. "As soon as she had time, we were getting married," he told MTV News. "She was the one—she was definitely the one for me."
"She was one of the best people I ever met," he told Billboard. "Even with the pain I felt, I would do it all over again."
She treated every day like a party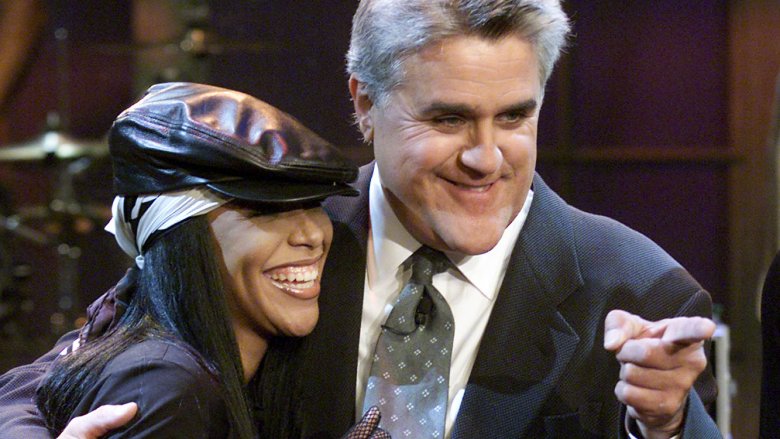 Getty Images
Dash said Aaliyah treated each day like it was special, even if they were just hanging out and enjoying some low-key, personal time together. After meeting in 2000 through an accountant, they couldn't stand to be away from each other. 
"Every day that we were together, we cherished," he told MTV News after her death. "Every memory–every day was a special event, whether it was going to a store or going to a movie or just sitting in a house. Wherever we were was like our own little party, in our own little world."
She was making big moves in the movie biz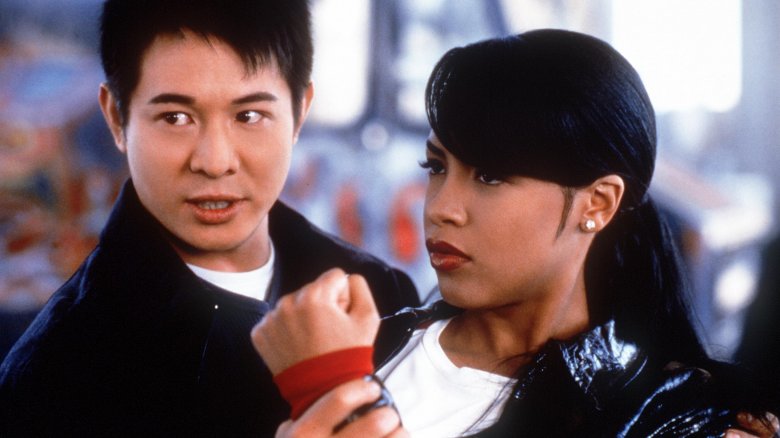 Getty Images
She may have started out as a singer, but Aaliyah was making big waves in the film industry. In 2000, she starred as Trish O'Day in Romeo Must Die and released two monster hits on the movie's soundtrack. "Come Back in One Piece" featured rapper DMX and "Try Again," featuring Timbaland, peaked at No. 1 on the Billboard charts. 
Aaliyah also played the character Queen Akasha in the vampire flick Queen of the Damned, which was released posthumously in 2002. 
At the time of her death, she'd been cast in The Matrix: Reloaded (actress Nona Gaye was later given the role), as well as Honey (which was later made with Jessica Alba), and the 2012 film Sparkle, starring Whitney Houston.
She put Jay-Z in the friend zone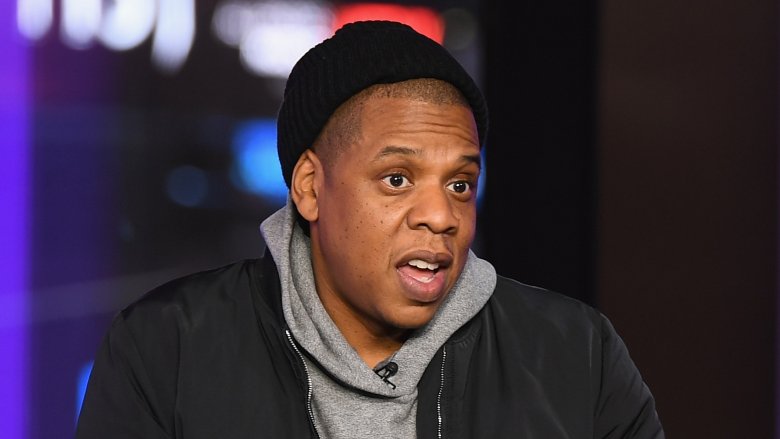 Getty Images
Wait a minute. Before Beyonce became Mrs. Shawn "Jay-Z" Carter, was there something going on between the rapper and Aaliyah? 
Dash served up some intel in an interview with Hip Hop Motivation (via Hot97.) Supposedly, both he and his former business partner, Jay-Z, had their eyes on Aaliyah. "It was a situation where Aaliyah was the type of girl that would give you a shot. She didn't care what people thought. So she'll date you and be your friend. But you might end up in the friend zone..." Dash said. And that's apparently what happened to Jay-Z.
Clearly, there were no hard feelings. Jay-Z led a touching tribute to the singer at a concert in Detroit one year after her death. According to Rolling Stone, "the rapper asked that the production staff turn down the lights, and fans sparked their lighters as Aaliyah's 'Try Again' played softly over the speakers."