High-Profile Cases We've Already Forgotten About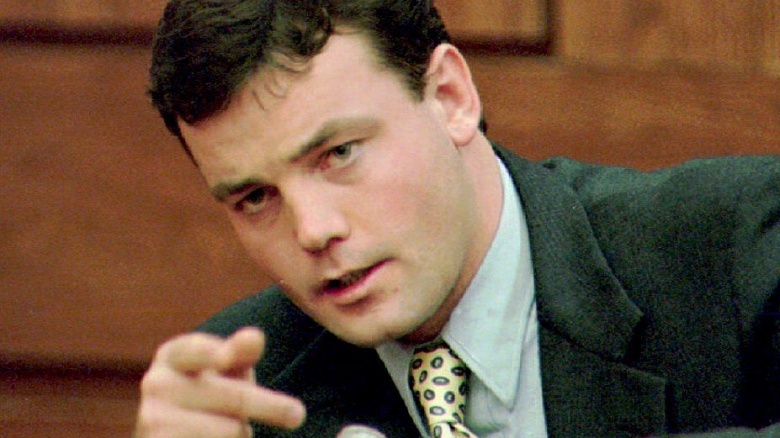 Getty Images
Criminal trials come and go, but some capture the public's attention so much that they assume the place of daytime television. These trials are eventually forgotten once they've ended and new arrangements take their place. But some, like the ones on this list, are forgotten way too quickly.
Martha Stewart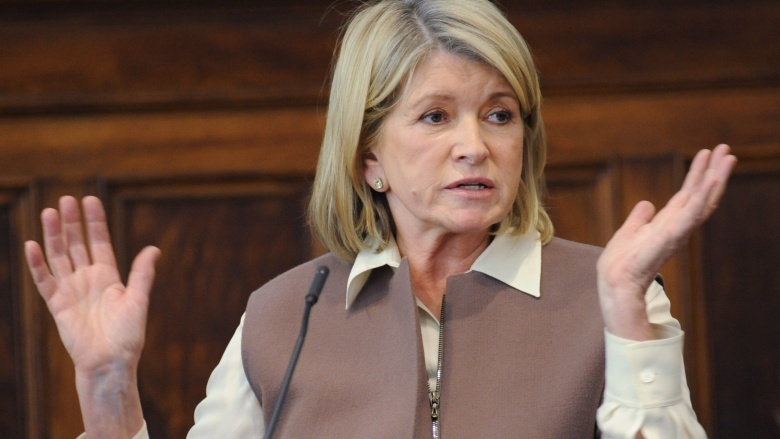 Getty Images
Back in 2003, home-decor guru Martha Stewart became embroiled in the ImClone trading scandal. What happened was her broker Peter Bacanovic let her know the ImClone Systems stock was going to drop, which lead to Stewart selling off a bunch of her shares, according to the Securities and Exchanges Commission. Because she got inside info, what she did qualified as insider trading, which is illegal. Consequently, Stewart was sentenced to five months each of prison and home imprisonment, and two years of probation. Surprisingly, Stewart didn't seize the opportunity to fashion a line of prison-related merchandise.
Amanda Knox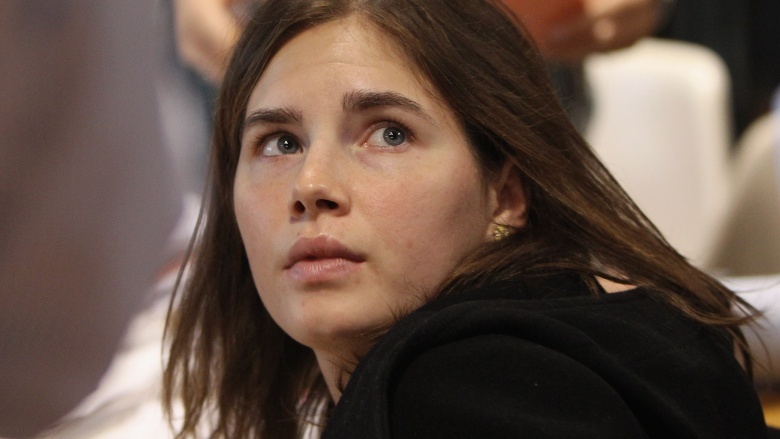 Getty Images
Amanda Knox's case drops in and out of public awareness, depending on whether or not Italy wants to retry her. Knox was charged and tried for the murder of her flatmate Meredith Kercher in Perugia, Italy in 2007. In 2009, Knox was found guilty and sentenced to 26 years in prison. An appeal in 2011 found her not guilty. However, Knox's trial was reheard in 2014, to really, really make sure she was innocent, according to The Guardian. In 2015, Italy's highest court completely overturned Knox's 2009 conviction. As of this writing, Knox is still not guilty, but Italy may create an even higher court some day, so who knows.
The Menendez Brothers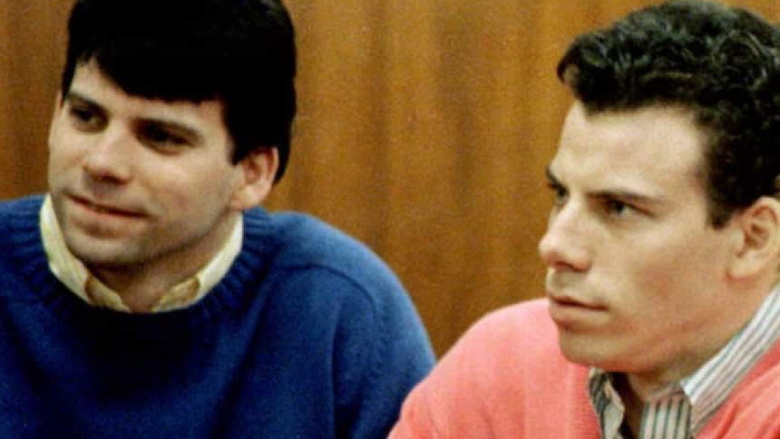 Getty Images
Lyle and Erik Menendez caught national attention for murdering their parents. Though they shot their parents in 1989, the Menendez brothers didn't stand trial until 1993, due to lack of evidence. But once they faced a judge, their hearing became enthralling, complete with crocodile tears and a crooked lawyer, according to Newsweek. After two trials, the brothers were sentenced to life without the possibility of parole. But, that didn't stop them from finding love in their lives, as each of the brothers has gotten married since incarceration. Truth is indeed stranger than fiction.
Robert Blake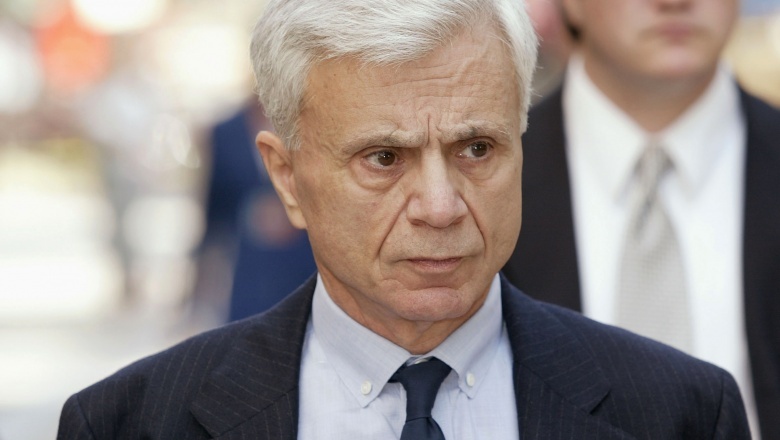 Getty Images
Robert Blake's trial disappeared as quickly as it started. Arrested for the murder of his wife Bonnie Lee Bakley, who died of a gunshot to the head in 2002, the Beretta star's trial ended in March 2005 with a not-guilty verdict and the LA District Attorney calling the jurors "incredibly stupid to fall for the defense's claims," according to the Today Show. (With assertion skills like that, it's a wonder Blake wasn't convicted.) And oddly enough, Blake's strongest alibi was that he couldn't have shot his wife because he was elsewhere, retrieving a gun he'd forgotten. Astonishing!
Phil Spector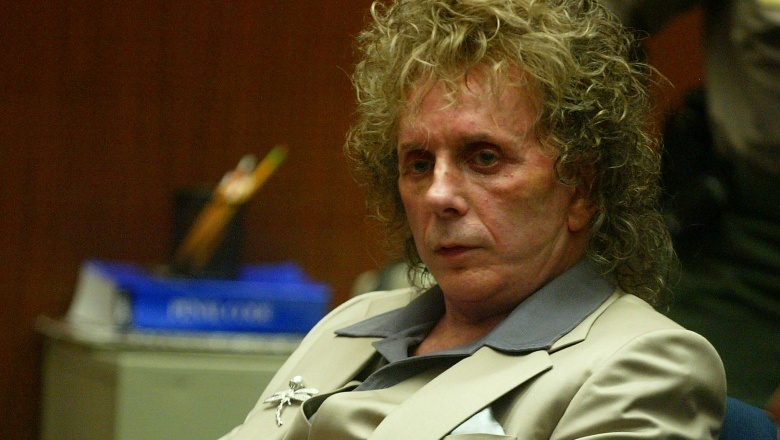 Getty Images
Phil Spector is famous for two things: producing 25 #1 singles, and the 2003 murder of Lana Clarkson. Spector maintained his innocence before, during, and after his trial, claiming her death was an "accidental suicide," according to The Guardian. (He also made a video in which he claimed to be too short to murder Clarkson.) The jury didn't buy his story though, and the 69-year-old Spector was sentenced to 19 years to life. The story of the trial became fodder for the HBO film Phil Spector, starring Al Pacino. Hoo-Ah!!
Christian Brando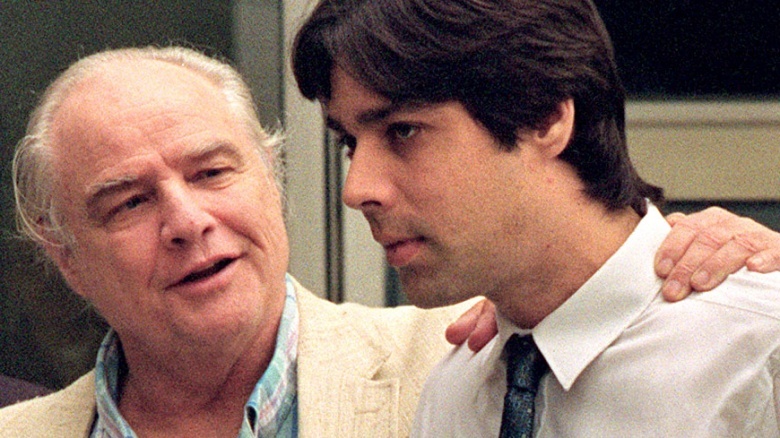 Getty Images
Son of Marlon Brando, Christian Brando plead guilty to the manslaughter of his step-sister Cheyenne's boyfriend, Dag Drollet, in 1991. Spurred by physical-abuse stories (which might've been false), Christian shot Drollet to protect his sister. Prosecutors wanted to convict him of murder, but the key witness, his sister, had been placed in a psychiatric hospital in Tahiti by their father, Marlon Brando. Christian served five years. In a plea for a lesser sentence for his son, Marlon told the jury, "I think perhaps I failed him as a father," according to The Daily Mail. Talk about family drama.
Jodi Arias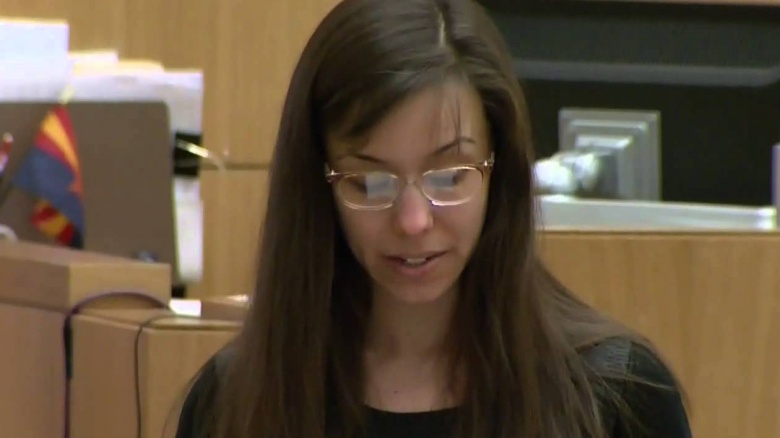 One of this list's more gruesome trials, Jodi Arias was sentenced to life imprisonment for the murder of her boyfriend Travis Alexander in 2008. At first, Arias claimed physical and sexual abuse triggered her stabbing Alexander 27 times. (For perspective, Julius Caesar was stabbed 23 times, and by multiple attackers.) However, the sensational six-month trial, which revealed the couple's lascivious lifestyle, recast Arias as a remorseless sociopath. She appears even more remorseless since. After her imprisonment, she boasted about her cushy time in prison, according to the New York Daily News. And guys, she's still single!
Scott Peterson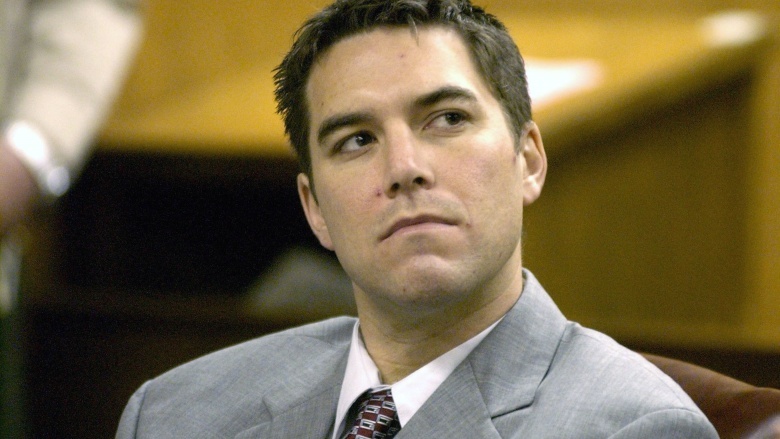 Getty Images
Scott Peterson grabbed national headlines in 2002, after his conviction for murdering his wife Laci Peterson and their unborn child. Unlike most crimes of this nature, Peterson was not originally a suspect, as his in-laws believed him innocent. However, once his stories started becoming inconsistent and knowledge of his extramarital affairs came to light, Peterson was arrested. His attorney defended him by saying he was a "cad" but not a murderer, and concocted a story about a satanic cult killing Laci, according to Fox News. Despite the lack of hard forensic evidence, the jury found Peterson guilty. As of this writing, he is sitting on death row.
Drew Peterson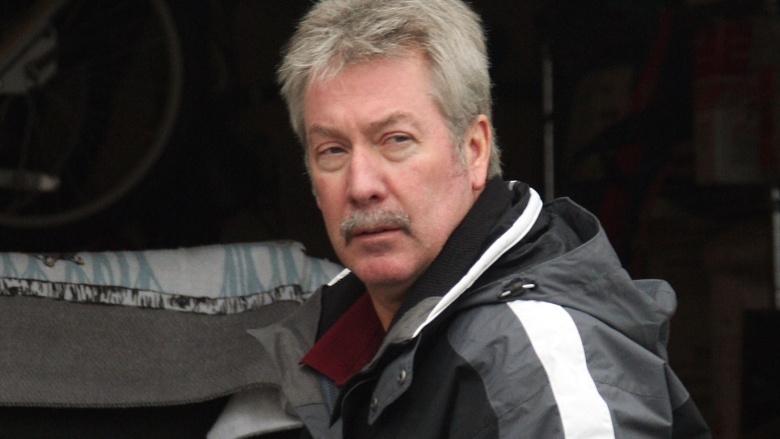 Getty Images
No relation to Scott, disgraced police officer Drew Peterson became nationally notorious for killing not one, but two of his four wives, allegedly. (Hold tight, this one gets complicated.) The death of Peterson's third wife Kathleen Savio was originally ruled to be accidental, according to NBC. However, when his fourth wife Stacy Ann Cales went missing in 2007, Savio's body was exhumed, and in 2009, Peterson was arrested. (In between, he was engaged to a fifth woman.) During his three year trial, stories of his infidelity and abusive behavior came to light, as did stories of him offering men money to kill his wife. In 2013, Peterson was sentenced to 38 years of imprisonment. He's also been immortalized in a Lifetime movie starring Rob Lowe and Kaley Cuoco.
John Gotti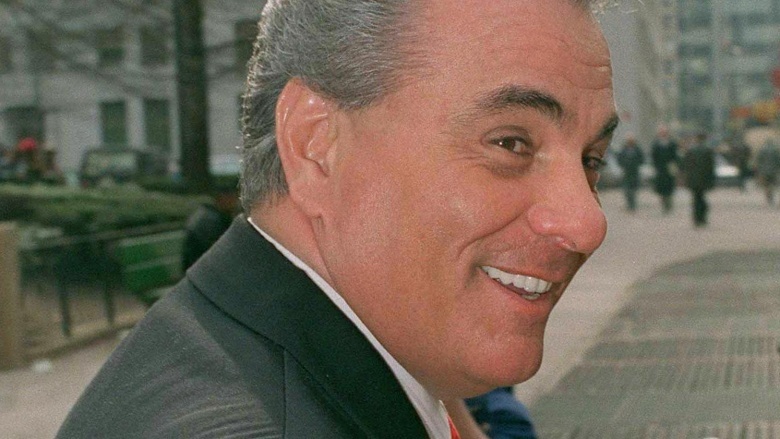 Getty Images
A real-life Godfather, Gambino boss John Gotti was no stranger to the courtroom. But when Salvatore "Sammy the Bull" Gravano turned snitch, "The Teflon Don" finally faced charges that stuck in a made-for-television trial. Indicted for 13 counts of various crimes, according to The Tech, Gotti got sent up the river for life without parole, beginning in 1991, which surprised a lot of people and even angered some. (Seriously, people Gotti never knew took his conviction personally.) Gotti's imprisonment turned out to be relatively short however, as "The Dapper Don" died in prison in 2002, at the age of 61. But aside from that, we don't know nothin' about no John Gotti.
Lorena Bobbitt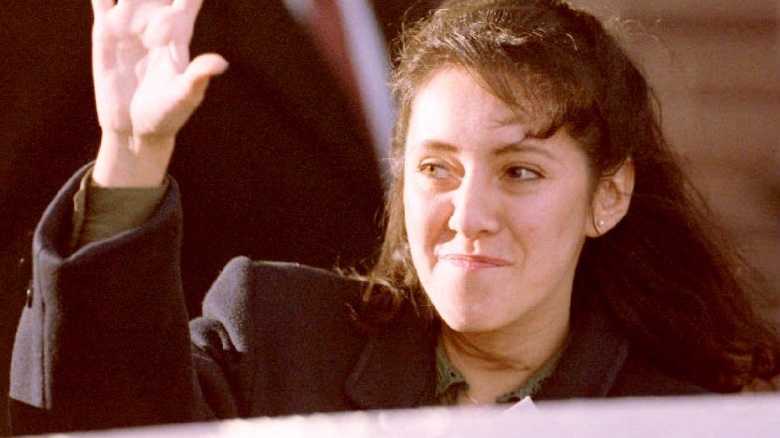 Getty Images
Lorena Bobbitt became the most feared woman in America after severing her husband John Wayne Bobbitt's manhood in 1993. Citing physical, sexual, and emotional abuse as her motive, Lorena was found not guilty due to insanity, according to the New York Times. The couple didn't divorce until a year after the trial. Since then, Lorena has gone on to live a happy, healthy life, and John Wayne went on to become the punchline to many, many jokes.