Maria Menounos Shares Video From Day After Brain Surgery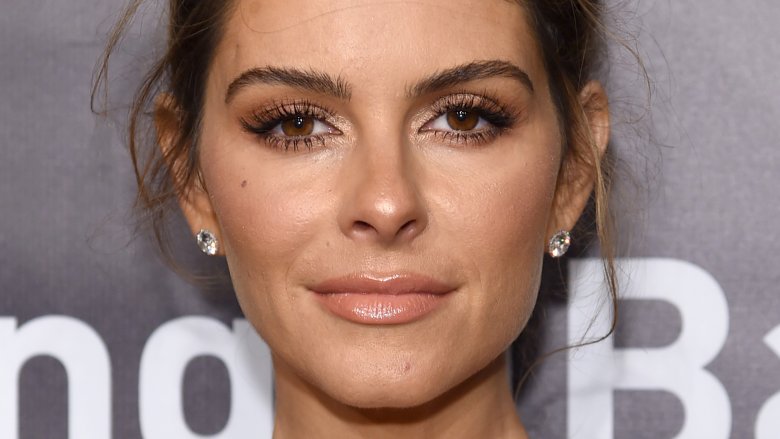 Getty Images
The former E! News host is opening up about her recovery.
Maria Menounos took to Instagram on Friday, Dec. 8, 2017, to share a video taken just one day after she underwent brain surgery earlier this year.
"This video was taken 24 hours after my brain surgery," Menounos wrote in the caption. "I still can't believe that you can eat and speak normally so soon after. It was hard to keep my eyes open bc i was seeing double at this point."
"I've received so many messages from people saying that my story has helped them, and on my 6 month anniversary I wanted to share this so if you are about to go through this you can see with your own eyes what it can be like," the former One Tree Hill actress continued. "Everyone is different...but if I can ease your fears a bit I would like to. Also want to stress the importance of friends! @alyssawallerce my best friend of 26 years was by my side for months and she fed me this first meal (broth)."
"It's a journey and you need help so Don't be afraid to ask for it," she concluded. "Forever grateful to Alyssa and all my amazing friends who helped me through this!"
As Nicki Swift previously reported, Menounos, 39, revealed in July 2017 that she had been diagnosed with a benign brain tumor called meningioma, which was the size of a golf ball, and had undergone surgery for its removal. 
"I'd been getting lightheaded on set and having headaches," she told People at the time, explaining that her symptoms began in February 2017. "My speech had gotten slurred and I was having difficulty reading the teleprompter." After an MRI scan found the tumor in April, Menounos scheduled the seven-hour operation for June 8, her 39th birthday. In light of her health crisis, she has since stepped down from her co-anchor position on E! News.
"I think that this was a gift, because I needed to change my life," she said during an interview on Sunday Night With Megyn Kelly in July (via Entertainment Tonight). "I needed to change the way I did everything."