Zach Lisabeth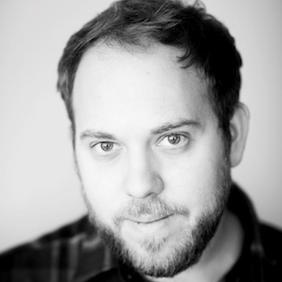 School
Northwestern University
Iowa State University
Expertise
Entertainment Writing & Editing, Content Strategy, Monetization
Zach has worked as a creative professional and a journalist in the entertainment business for 10+ years, including current work as a screenwriter, novelist, development consultant, and news writer for Looper. He's published over a dozen works of fiction and optioned several TV and film treatments to production companies and distributors.

Before beginning his MFA and refocusing on creative work and reportage, Zach worked as the SVP of Strategic Planning at StarClub, Inc., a media technology company based in Santa Monica, CA. In his six years at StarClub, Zach developed apps and platforms to help celebrities, influencers, and creative artists optimize and distribute content across emerging platforms.

In his role as SVP of Strategic Planning at StarClub, Zach was also the key liaison between the tech development and media departments. He helped develop new technology to monetize social content and worked with companies like Eros, WPP, and Xaxis. He still holds multiple patents in the digital media monetization space.
Experience
Zach Lisabeth is an Iowa-based author, screenwriter, and journalist. He is a former media strategist and Managing Editor of Flyway: Journal of Writing and Environment, one of the leading international literary journals of environmental writing. His creative work has appeared in many journals and literary magazines including The Superstition Review, Defenestration, Liquid Imagination, Freeze Frame Fiction, Fantasy Scroll Magazine, Mirror Dance, Pantheon Magazine, Burningword Literary Journal. He's been active in TV and film development since 2019 as a partner in Ninethirteen, Inc., a production company based in Glassell Park, Los Angeles. As a freelance journalist, he's made contributions to dozens of outlets, including Looper, Grunge, Opposing Views, IGIN, and CNN.com.
Education
Zach Lisabeth holds a BS in communications with a concentration in creative writing and new media from Northwestern University and an MFA in creative writing with a concentration in fiction from Iowa State University. In addition, he is a graduate of the prestigious Clarion Science Fiction and Fantasy Writers Workshop held annually at UCSD.