How Chloe Cherry Got Her Role On Euphoria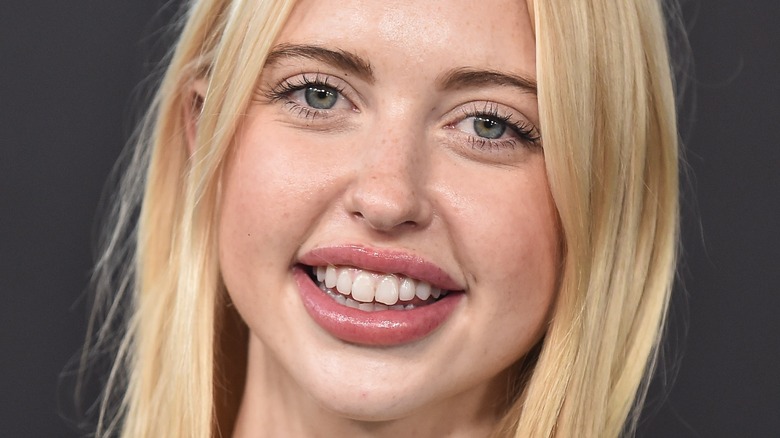 DFree/Shutterstock
If you've watched Season 2 of the hit HBO show "Euphoria," chances are you're familiar with Chloe Cherry — or at least her character Faye, a heroin addict who quickly finds herself entangled in the messy world of drug dealing and teenage tragedy. In a recent interview with Awards Radar, Cherry spilled some tea on Faye, revealing how the character had changed since the initial script. "She was kind of like a stripper and she was just completely different and she had way less lines when I first auditioned for her," Cherry said. "But then once I auditioned, they ended up re-writing the script and suddenly Faye had so many more scenes."
While "Euphoria" was Cherry's big break in television, she wasn't exactly unknown beforehand. Prior to joining the cast of "Euphoria," Cherry, who's known on Instagram as "perfect angel girl," developed a large fanbase through her amusing social media posts, playful aesthetic, and performances as an adult film star. Some people may be curious about the actor-model's transition from adult entertainment to network television. With an unconventional journey, how exactly did Cherry catch the attention of the "Euphoria" casting team? Let's take a look.
Chloe Cherry was discovered on Instagram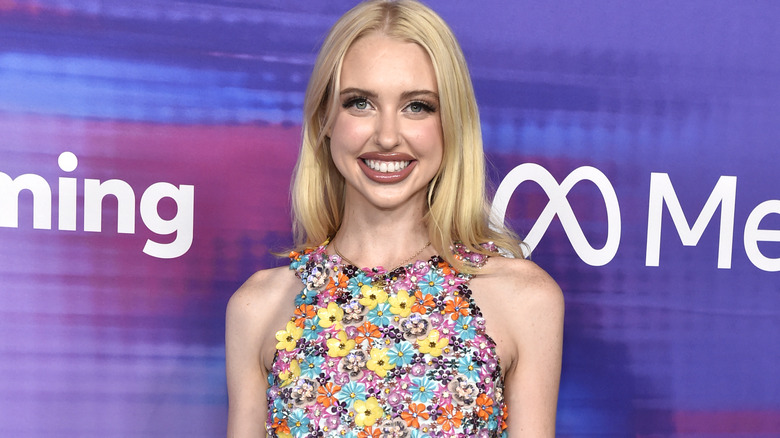 Rodin Eckenroth/Getty Images
A chance encounter online sparked the beginning of Chloe Cherry's path to mainstream stardom. She told Nylon, "'Euphoria' came about because the director [Sam Levinson] found me on Instagram. He just thought I was funny. Then a casting company had me the audition, so I sent in tapes and stuff. Then when I went in to do the audition, [Sam] was like, "Oh, I was hoping it would be good."' Funnily enough, Cherry had also previously re-enacted an intimate "Euphoria" scene in a satirical adult film skit.
In an article for Grazia, Cherry reflected on the surreal situation of being cast in the Zendaya-led TV series. She said, "I didn't think it was real at first. It was 2019, and someone messaged me and was like, 'Hey it's 'Euphoria.' We really want you to audition for this role on season two." It was pre-pandemic. At first, I was like, "Why would 'Euphoria' contact me? And why would they do it over Instagram?'" Truth be told, Levinson was a fan of Cherry's Instagram Stories. And luckily, Cherry had that je ne sais quoi the "Euphoria" team was looking for. She explained, "I thought they'd go with someone with more TV experience, or a more professional-looking tape, but they loved it. It demonstrated to me that they were looking at what you can do as a performer, not a technician. An attitude, not an IMDB page."
Chloe Cherry has always been passionate about performing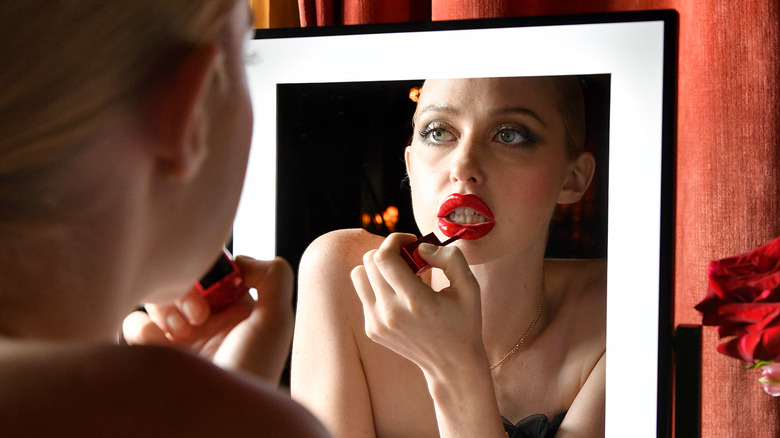 Craig Barritt/Getty Images
Some believe luck occurs when preparation meets opportunity. This certainly seems to be the case with Chloe Cherry, who has had a longtime love for acting, comedy, and improvisation. And while many people get flooded with stage fright, Cherry never had fears about performing. She told Grazia, "I always felt that performing was a skill I had that other people didn't. I was never nervous about being on a stage or on camera. I realized I just could care less if people thought I was weird. I just did not care. I still don't to this day."
Cherry applied her experience in porn to her performance in "Euphoria." She described her transition from adult films to TV, telling Interview magazine, "I already knew what I was doing, I knew how to listen to directors, how to take their cues and how to navigate a set. It didn't take me that long to figure out all the other, bigger pieces. It came to me very easily." However, there was one major catch. She said, "The biggest difference I guess is the fact that in porn, no one's really judging your acting. In TV, people are. When you're doing TV, you get the chance to do a bunch of takes until you get the right one. In porn, we can only do so many takes." With an exciting and busy year under her belt, Cherry's future acting career looks quite promising.