Melanie Martinez Continues To Refute Rape Allegations Made By Former Friend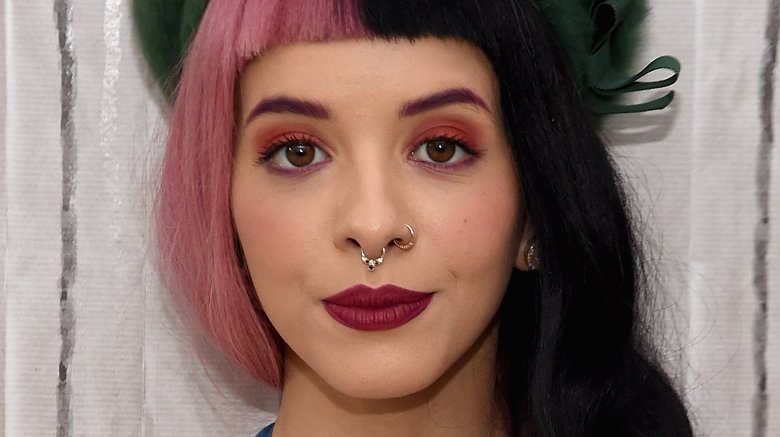 Getty Images
The "Dollhouse" singer is once again speaking out against recent claims.
On Saturday, Dec. 9, 2017, Melanie Martinez took to Twitter to deny the rape allegations made against her by her former friend and aspiring singer Timothy Heller. "I understand how hard it could be to see my side of the story, considering no one with a heart would want to invalidate anyone speaking up about this topic," Martinez shared in a text image.
"I want to thank my fans who took the time to research the timeline, analyze past Instagram photos, and question the story being told, which reveal her false statements," she continued. "I trusted so many people in my life who took advantage of that trust for their own personal gain. Please know that my intentions with everything that I do in my life are always pure and I would never be intimate with someone without their consent."
As Nicki Swift previously reported, Martinez was publicly accused of sexual assault by Heller in a multi-part tweet on Dec. 4, 2017. Heller alleged that Martinez had used her power as her best friend and as a successful artist to pressure her into sex. Though she said she refused Martinez's advances, Heller claims that Martinez persisted, molesting her, performing oral sex on her, and penetrating her with a sex toy.
Soon after Heller tweeted about the alleged incident, Martinez addressed the accusations, stating, "I am horrified and saddened by the statements and story told tonight by Timothy Heller."
Martinez, 22, wrote, "What she and I shared was a close friendship for a period of time. We came into each other's lives as we were both starting our careers as artists, and we tried to help each other. We both had pain in dealing with our individual demons and the new paths we were forging, but I truly felt we were trying to lift each other up."
The former The Voice contestant went on, "She never said no to what we chose to do together. And although we parted ways, I am sending her love and light always."
Heller has since responded to Martinez's Dec. 9 tweet, stating, "This is why victims don't speak up. I wouldn't wish this upon anyone."
She later added, "Last night was rough but id like to say, I do NOT regret speaking up, and it doesnt mean that you shouldnt. Just because this is hard, doesnt mean it wasnt the right thing to do. No one should be silenced, and I know that talking about this was an important thing to do."
While we wait for either singer to make further comments about the allegations, read about all the people who've been accused of sexual misconduct in recent months.