Bella Thorne Tells Twitter Followers She Was Molested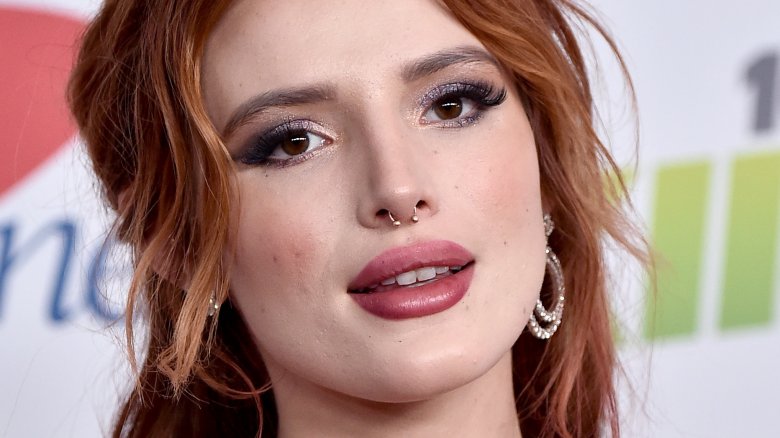 Getty Images
The former Disney Channel star is speaking out.
On Friday, Dec. 8, 2017, Bella Thorne took to Twitter to address a commenter's tweet and, in doing so, revealed a dark secret from her past. 
It all started with an outfit post from the day before. "I would f*** this suit if I could," Thorne shared alongside a photo of herself donning a matching purple pants and blazer set. The picture, which featured Thorne shirtless save for the jacket, also boasted multi-colored doodles around the celeb, giving her antennae and wings. Responding to the image, one Twitter user wrote, "What did Disney do to this girl?! I think she was molested."
Thorne, 20, then retweeted the user's comment, sharing that she was molested. She added, "Yeah I was. So it wasn't Disney."
Soon after, Thorne posted, "The world can be a sick place sometimes."
Following her public admission, Thorne remained tight-lipped on the alleged incident, retweeting messages of support and sharing posts unrelated to her past. She has not shared any further details.
While we wait to see if Thorne opens up about her shocking tweet, read up on what the Shake It Up actor's fellow Disney stars look like today.