What Really Happened Between Taylor Momsen And Chace Crawford?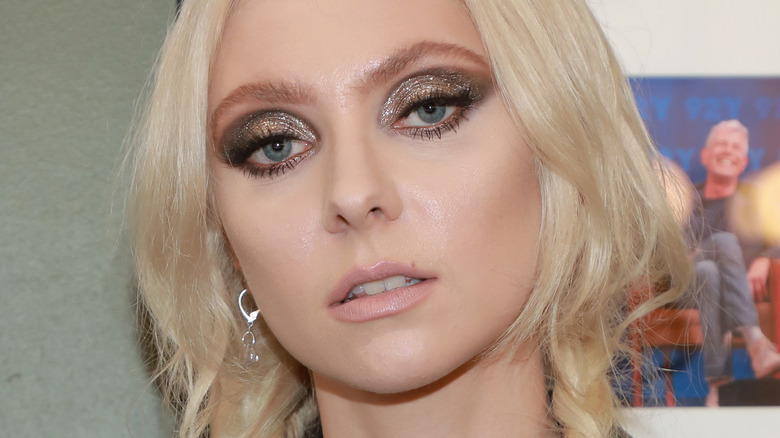 Jason Mendez/Getty Images
There's a secret they will never tell! And for the original cast of "Gossip Girl," when it comes to dating their cast members, that secret is certainly one of them.
For the cast of "Gossip Girl," it comes as no surprise that their personal relationships were just as messy and intertwined as they were on the show. In fact, multiple members of the cast continuously dated on and off the screen. For example, for two years during filming, Blake Lively and Penn Badgley were just as on and off in their personal relationship as they were on the show. And while that definitely made for some awkward encounters on set following a real-life breakup, Lively explained to Vanity Fair that the production team wanted the cast to be dating each other.
"They wanted us all to date. They wanted that because then it fed their whole narrative. People could buy into this world," Lively said. And, for production, that wish certainly came true because during the show's six season run in addition to Lively and Badgley, Leighton Meester and Sebastian Stan and Ed Westwick and Jessica Szohr all hit it off. But Chace Crawford and Taylor Momsen ended up being two cast members who kept their relationship close to their chest, leaving fans wondering what secretly happened between the two during the show — and whether what happened in their relationship is a secret they'll ever tell.
Taylor Momsen and Chace Crawford sparked romance rumors after being spotted together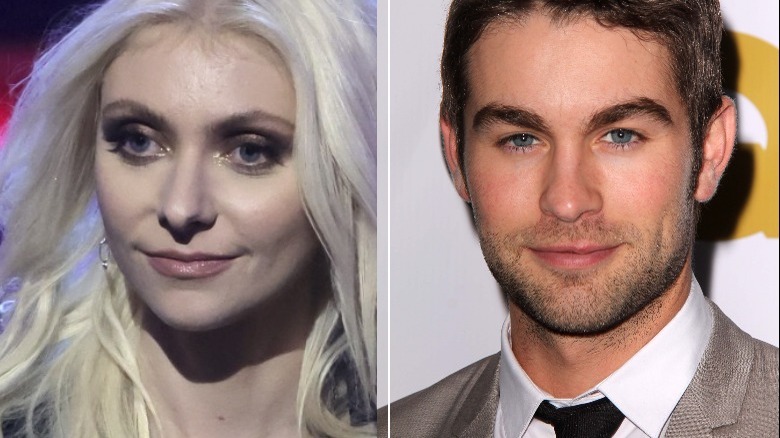 Kevin Winter/Getty & Kathy Hutchins/Shutterstock
Back in 2008, a real-life Gossip Girl spotted Chace Crawford and Taylor Momsen cozying up together during a holiday party — but whether or not that really happened is still up for speculation.
According to sources, Crawford, who was 23 at the time, and a then-15-year-old Momsen attended the party together and stepped away to enjoy a quick kissing session on the streets before heading back to the get together. Crawford's representatives denied the accusations with Momsen, but given that both Blake Lively and Penn Badgley along with Ed Westwick and Jessica Szohr were in flourishing in their respective relationships, it was hard to not speculate about Momsen and Crawford's relationship status.
Adding fuel to the speculation, only a few months after the two were spotted, Momsen was seen signing autographs for fans when she revealed that despite her and Crawford's age gap it wasn't weird that the two of them kissed — though Momsen never delved into whether she was talking about kissing Crawford on or off the screen. And despite fans begging for more information, that seems to be a secret both Momsen and Crawford are keeping quiet about. 
Momsen and Crawford denied having a relationship, but remained friends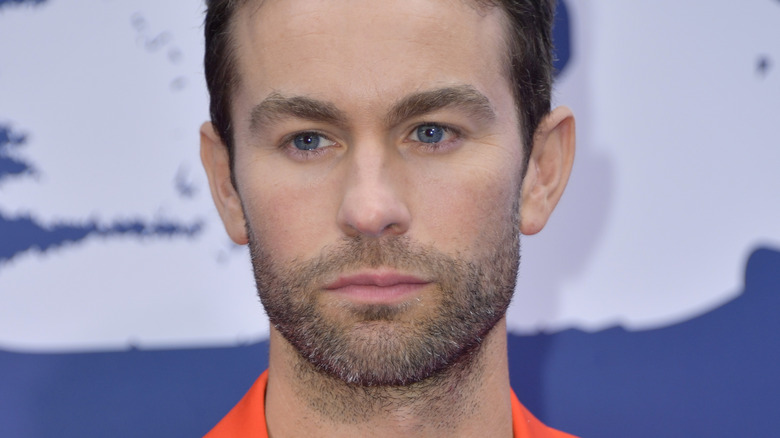 Kristy Sparow/Getty Images
After sparking romance rumors during the height of "Gossip Girl," it seems Taylor Momsen and Chace Crawford were adamant that they would not kiss and tell.
In an interview with OK! Magazine in 2009, Momsen set the record straight saying that the two of them were simply friends and not an item. "Rumors are rumors," Momsen explained, before talking about how close she and her "Gossip Girl" co-stars are. "It's great because going to set we're all such good friends." When asked if since she wasn't seeing Crawford, if she was seeing someone else, Momsen was tight-lipped and explained she was focused on her career. 
But despite these two saying they haven't been together, fellow "Gossip Girl" co-stars revealed, luckily, even if they had been there would be no bad blood on set. Explaining how the cast members were always dating each other, show executive Joshua Safran said none of the couples — Penn Badgley and Blake Lively in particular — ever made it awkward while filming the show. "[It] is a testament to how good [Badgley and Lively] are as actors. Because they did not want their personal drama to relate to the show," Safran said. So, even if Momsen and Crawford did enjoy a secret relationship, luckily for fans, it never impacted the show — and it's a secret we will just have to keep waiting for "Gossip Girl" to reveal.