The Truth About Jensen Ackles And Jeffrey Dean Morgan's Friendship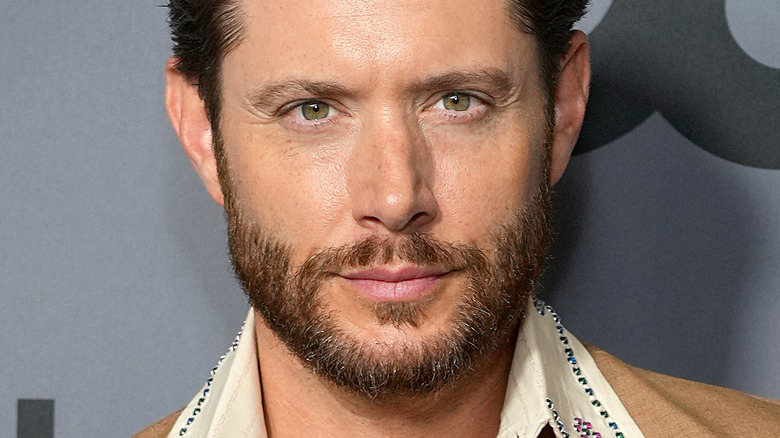 Kevin Mazur/Getty Images
Way back in 2005, "Supernatural" aired its debut season to positive reviews on The WB. The series saw brothers Sam and Dean Winchester hunting monsters as they search for their missing father. As pretty much everyone with internet access knows, the series ran for 15 seasons. Consequently, its cast built strong bonds over the years. Namely, lead actors Jensen Ackles and Jared Padalecki have a bromance for the ages.
"He's my brother — he has been for many years, and he always will be, no matter what," Padalecki said of Ackles, per the New York Times. According to Ackles, this brotherly love is mutual. The two had a unique relationship after spending so much screen time side by side. After the show ended, Ackles told ET, "The one goodbye that I know Jared and I both had to deal with was the goodbye to the Winchester brothers, and that was felt."
However, Ackles shares an even tighter friendship with another costar: Jeffrey Dean Morgan. The latter played John Winchester, the protagonists' father. His character was a fan favorite, and as it turns out, he was popular amongst the cast as well.
Jeffrey Dean Morgan and Jensen Ackles got matching ink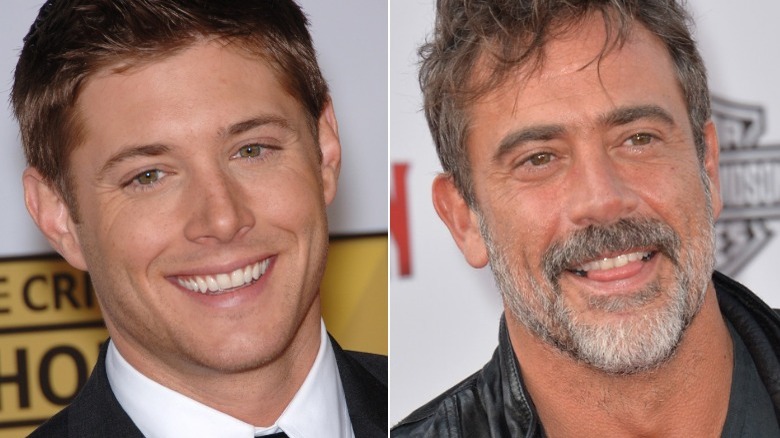 Jaguar PS & Featureflash Photo Agency/Shutterstock
Though Jeffrey Dean Morgan was only on "Supernatural" in a recurring capacity, he cemented himself as a memorable presence on and offscreen. This is especially evident in his longterm friendship with former costar Jensen Ackles. The two, along with fellow "Supernatural" alum Jared Padalecki, got matching tattoos back in 2016. Per Page Six, they got the matching ink at Morgan's wedding to longtime love Hilarie Burton, though what the tattoos themselves are remains unknown.
However, Ackles and Morgan got matching tattoos once again while on a trip for Sophia Bush's wedding.  Revealing that "they came in on a whim," tattooist Daniel Gulick told Us Weekly that Morgan got "a bunch" of tattoos while Ackles only got the one matching design. "They rode scooters in, which was hilarious," Gulick added. "It was truly one of the most surreal experiences of my life."
In addition to sharing tattoos, Ackles and Morgan have a lot in common — or at least their wives do.
Jensen Ackles introduced Jeffrey Dean Morgan and Hilarie Burton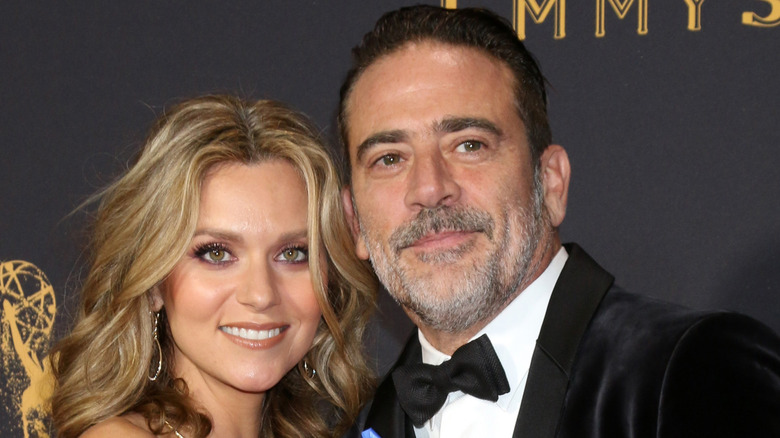 Kathy Hutchins/Shutterstock
While most people know that Hilarie Burton and Jeffrey Dean Morgan are an item, not everyone knows that Jensen and Danneel Ackles are responsible for their relationship. To break it down, Morgan and Ackles were costars on "Supernatural," while Danneel and Burton starred on "One Tree Hill." Ackles met his wife in 2006 during the filming of "Ten Inch Hero." The two began dating, and roughly three years later, they were the architects of Morgan and Burton's relationship.
It all began when Jensen and Danneel invited Morgan and Burton, respectively, out for drinks on one fateful 2009 night. Granted, the Ackles' did not realize how Morgan and Burton would hit it off. Even so, the two shared an instant connection — one so strong that Burton would renege on a one-way trip to France to pursue Morgan. In the years since, the two welcomed children Augustus and George, before tying the knot in 2019. Discussing their first meeting with People, Morgan revealed that Burton "jumped on [him] with a quickness," though Burton maintains that she was "a lot cooler and standoffish."
Burton clarified that she "was not a girl anyone pursued," per People. However, though she was normally an "alpha," Morgan's "confidence was intoxicating." Regardless of who pursued who, they both fell fast. Thus, a 2000s kid's dream one-true-pairing was born — all thanks to Ackles.