The Real Reason Tobey Maguire Stopped Drinking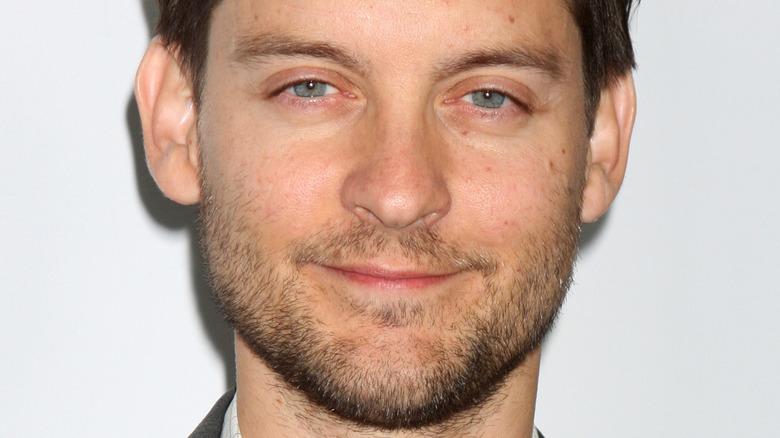 Kathy Hutchins/Shutterstock
You might not know it, but Tobey Maguire has lived the kind of rags-to-riches story usually reserved for a Hollywood movie. The actor landed a few roles in the '90s, but came into his own after being cast as Spider-Man, the web-slinger extraordinaire best known for swinging around New York City in a skin-tight getup under the guise of fighting crime, all the way back in 2000. While the role propelled Maguire to global stardom, our Spidey-sense tells us that you'd be hard-pressed to find the actor popping a bottle of champagne to celebrate his success — or any other alcoholic beverage for that matter.
Maguire is something of a rarity in Hollywood in that he doesn't drink. At least not anymore. "I don't think it's a secret that I've been sober since I was 19," he explained to People in 2003. The actor says he "stopped consuming any mind-altering substances" and has practiced abstinence ever since, and his reason for doing so might surprise you.
Tobey Maguire stopped drinking to climb out of poverty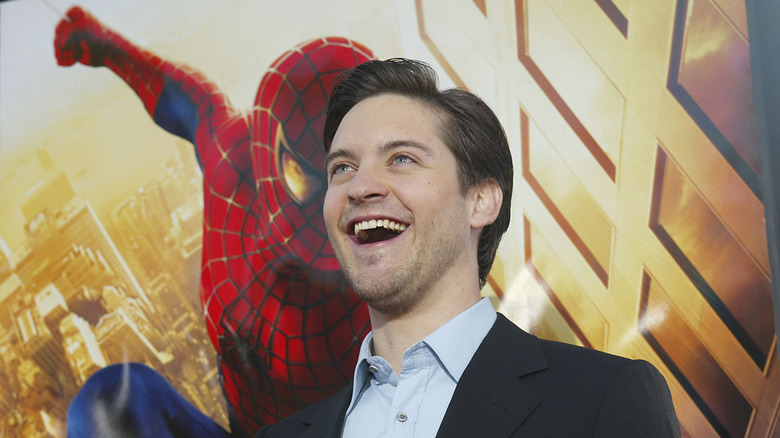 Kevin Winter/Getty Images
Tobey Maguire's long road to fame and fortune started with surprisingly humble beginnings. According to The Week, the actor was born to teenage parents who struggled to make ends meet. Maguire's parents relied on food stamps, government assistance, and the generosity of others to keep the wolf from the door. "We would get groceries from neighbors," he told the outlet, noting that he always had a roof over his head. When he wasn't sleeping on relatives' couches, his family would "wander" into a shelter for the night. It was this sense of despair that lit a fire under the young actor. "I wanted to get out of that, so my ambition was initially to make money; I was pretty driven," he explained to The Guardian.
"I did as a teenager have some difficulty in that way and had to make some life decisions and change some of my behavior," he told the Belfast Telegraph of his decision to quit drinking, adding that "there was no excess in that regard from 19 on." Roughly eight years into his sobriety, Maguire landed the role that would make him a household name.
Tobey Maguire didn't go to celebrity rehab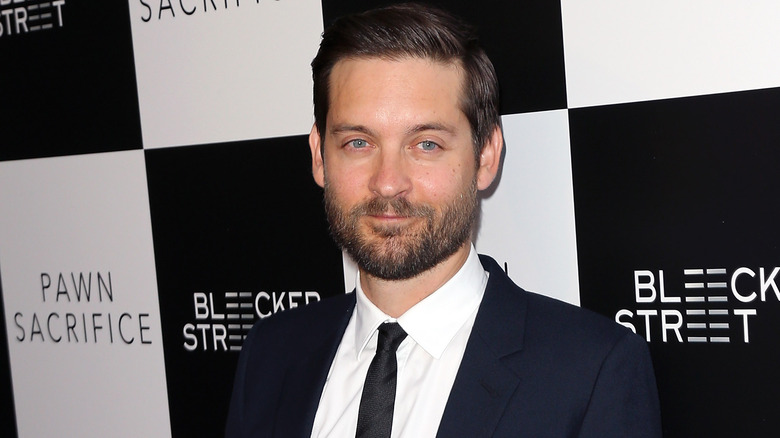 David Livingston/Getty Images
Tobey Maguire reigned in his drinking the same way so many others do, through the help of Alcoholics Anonymous. Speaking to Playboy (via Entertainment Tonight), the actor got candid about his experience with the program, praising it for being practical. "It totally changed my life. ... AA is no-frills spirituality. There are no hokey traditions. It's so simple," he explained, adding that, "The person doesn't tell me what to do, they tell me what they did. You could be brainless and do it."
The actor recently revealed that, in addition to leaving the bottle on the shelf, he's cut out a few other indulgences, as well.
He told The Guardian, "I'm a vegan. Maybe I eat a little too much sugar and wheat, but I'm trying constantly to refine." He admitted to the outlet that he's "constantly reflecting on personal progress," and with nearly three decades of sobriety under his belt, he's certainly come a long way. That's not to say the actor is without his vices. Maguire found himself embroiled in an illegal gambling scheme, for which he ultimately paid a hefty price.