The Real Reason Oscar Isaac Changed His Name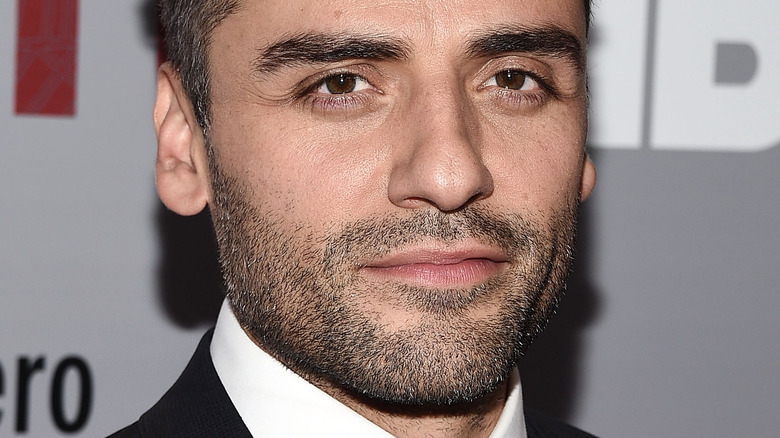 Andrew H. Walker/Getty Images
Throughout his impressive career, Oscar Isaac has played a wide variety of characters. More than just appearing in many films, Isaac is unique in that he has portrayed  numerous ethnicities. "I'm half Guatemalan, half Cuban. Or, as casting directors call that, 'Ethnically ambiguous,'" he said during his opening monologue for "Saturday Night Live." He added, "According to them, I can play anything from a pharaoh to Timothée Chalamet's daddy." The actor was joking, but his résumé proves his versatility, playing Armenian, Greek, Mexican, Egyptian, and French characters to name a few, The Guardian recapped.
A lot of these opportunities came from his breakout role in the film "Inside Llewyn Davis." At the time, Isaac was relatively unknown and needed to prove his worth to famous directors Joel and Ethan Coen. "I wanted it so badly and just worked my ass off beforehand," Isaac told The New York Times. The work paid off when the actor's name appeared on posters of huge films, like "Star Wars: Episode VII – The Force Awakens." He's gone by many names other than Isaac, like "the Internet's boyfriend" in 2016, according to Rolling Stone. 
During an interview with ET Today, the Chinese publication asked Isaac what he thought about being called "the internet's Papi." He responded, "I didn't know the fans called me Daddy but that's okay. They can call me Daddy if they want to. I don't mind" (via Pedestrian). However, few realize that Oscar Isaac is not his full birth name.
Oscar Isaac reveals what his name meant in entertainment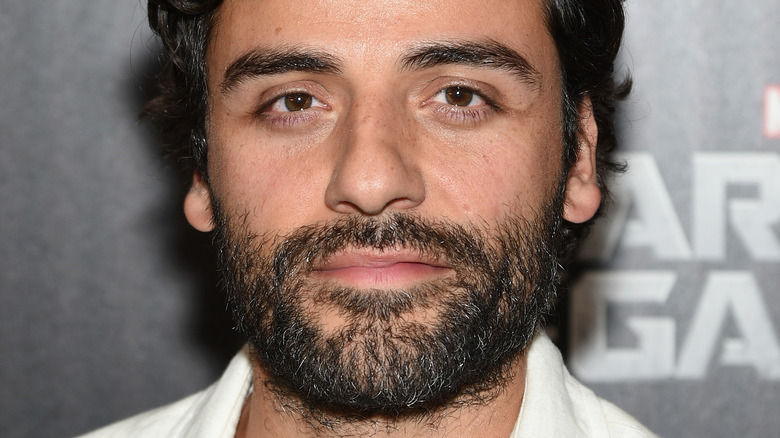 Dimitrios Kambouris/Getty Images
Oscar Isaac's full name is Óscar Isaac Hernández Estrada, but he chose to go by his two first names "for any number of reasons but also because the marquee, you know, it's a little easier," Isaac told The Guardian. He also changed the name partly to stand out from other actors. "When I was in Miami, there were a couple of other Oscar Hernándezes I would see at auditions," he recalled to Esquire. "Oscar Hernandez is like John Smith down there ... so I wanted to differentiate myself," he told the New York Daily News. When he enrolled at The Juilliard School for performing arts, all his classmates, including Jessica Chastain, knew him as Isaac. While he certainly went on to land major film roles, the name change didn't always work out in his favor. For example, Isaac said many casting directors would only consider him for gangster roles or other limited roles due to his ethnicity. After using his middle name, Isaac hoped this would open more doors. The casting director for a film with Jewish director Barry Sonnenfeld suggested, "'Let's bring in this Oscar Isaac', and he was like, 'No no no! I just want Cubans," the actor told the Esquire.
When it came to naming his own family, Isaac and his wife, director Elvira Lind, welcomed their first child Eugene in 2017. The name honored Isaac's mom Eugenia, who died only two months before Eugene's birth.
What Oscar Isaac thinks about his heritage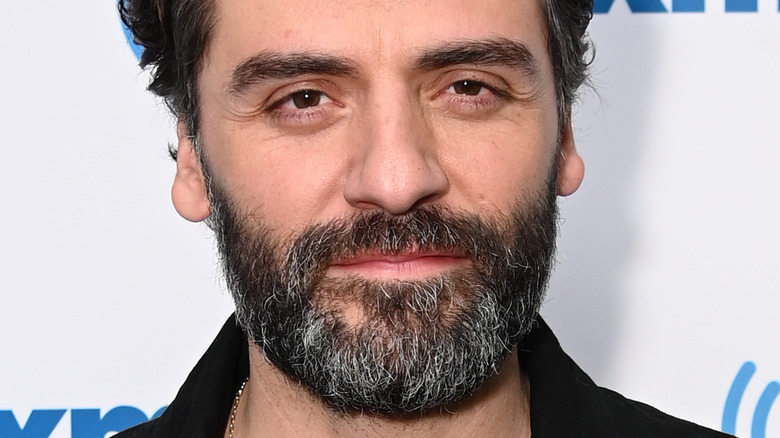 Mike Coppola/Getty Images
Oscar Isaac gets his half Cuban heritage from his father and the Guatemalan half from his mother. Isaac's family tree also includes some distant French and Israeli relatives, The Guardian wrote. Isaac was born in Guatemala and was only five months old when his family moved to America. He doesn't shy away from his family history, but Isaac also doesn't want to feel pressure to be a representative for either country. Isaac loves both Cuba and Guatemala, but "I don't represent anybody except this organism that I happen to be," he told The Guardian. According to Isaac, "To speak for a group of people is not something I've ever felt comfortable doing." He also grew up with a wide range of surroundings — Isaac's family lived in Baltimore, New Orleans, and Miami. All these moves may have confused young Isaac, who remembered at one point asking his dad if their family was Russian. Ultimately, he celebrated his heritage and didn't hide his ability to speak Spanish. As for the name change, "That's always been an element of just the nature of show business," he told the New York Daily News.
After becoming a big-time star, Isaac's family name Hernandez didn't completely disappear from Hollywood. When he joined the Marvel series "Moon Knight," the role required Isaac to play two different characters, Steven Grant and Marc Spector. So, the actor reached out to his younger brother, Michael Benjamin Hernandez, to be his stunt double.