The Sad Reason Zac Efron Doesn't Leave His House Often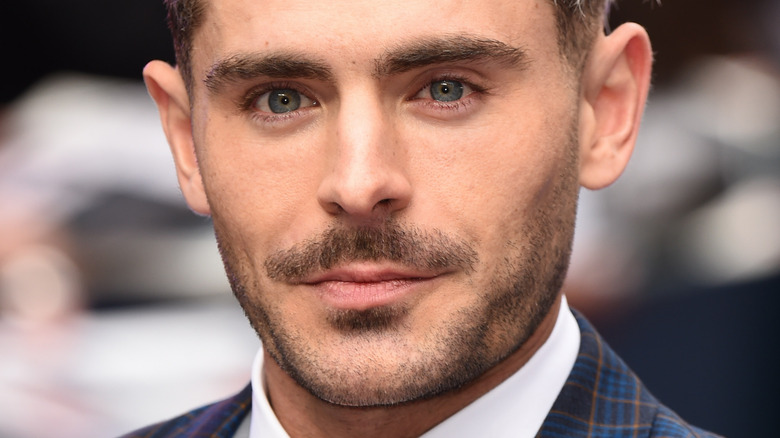 Featureflash Photo Agency/Shutterstock
Zac Efron crooned his way into our hearts as Troy Bolton in Disney's "High School Musical" with his engaging combination of boyish wonder and conscientiousness. While some whispers around Tinsel-town suggested that the actor couldn't quite hit some of the high notes, he was invited to star in the film's two sequels regardless. Efron might not be able to sing, but few have ever dared to question his acting chops, and if they do, you can bet he'll pull out his MTV Movie Award for Best Male Performance to prove it.
It's not all roses in Hollywood, though. The former teen heartthrob recently revealed that getting his body into shape for "Baywatch" took a toll on his mental health. "I started to develop insomnia, and I fell into a pretty bad depression, for a long time. Something about that experience burned me out," he said in the October edition of Men's Health. In addition to dealing with those afflictions, the actor also revealed the shocking reason he spends most of his time inside.
Zac Efron suffers from a rare anxiety disorder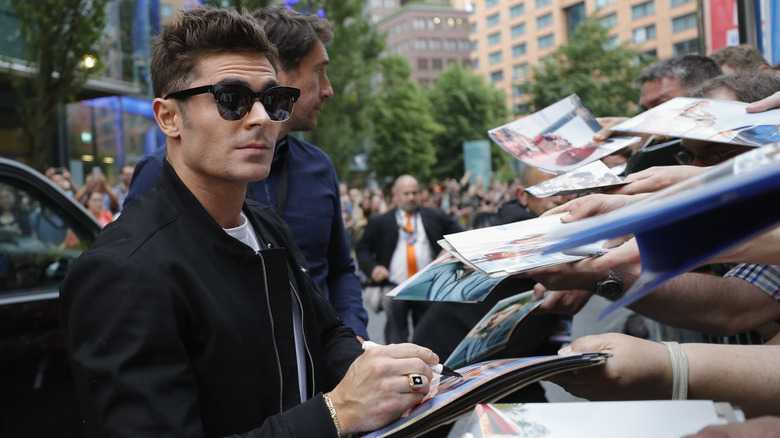 Andreas Rentz/Getty Images
Don't expect to see Zac Efron greeting fans and posing for selfies anytime soon. The "High School Musical" alum recently told Men's Health in his October cover story that he suffers from a rare anxiety disorder — and that just because his name is everywhere doesn't necessarily mean he wants to be. "I just don't go out," Efron told the outlet. "People in large groups, it triggers my agoraphobia." According to WebMD, agoraphobia causes people to steer clear of certain situations and places out of fear that they could become "trapped and not able to get help."
Efron didn't elaborate much on the severity of his condition, only that it causes him to avoid large gatherings, which is especially difficult considering his celebrity and the movie premieres he's expected to attend. Surprisingly, the actor isn't the only famous face to be afflicted by the rare condition.
Kim Basinger recently revealed the devastating details of her struggle with the disorder to Jada Pinkett Smith on an episode of her show, "Red Table Talk." The actor explained that she "wouldn't leave the house" and stopped going to dinner. As a result of the condition, the "L.A. Confidential" actor had to relearn how to drive and she avoided tunnels for "many years."