Mark Wahlberg's Son Is Growing Up To Be His Twin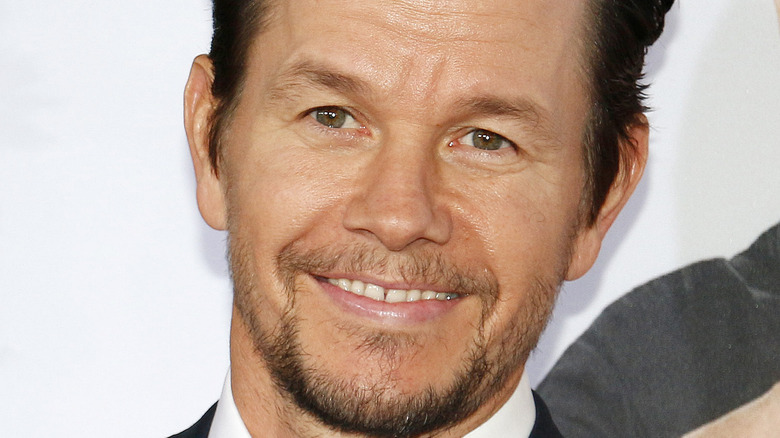 Tinseltown/Shutterstock
Mark Wahlberg has been famous since he was a teenager, previously performing as a singer under the stage name Marky Mark before transitioning into an acting career in adulthood. In addition to his long and varied career, Wahlberg is also a father of four, parenting two sons and two daughters with wife Rhea Durham (via Hollywood Life). According to People, in birth order, the Wahlberg kids' names are Ella, Michael, Brendan, and Grace Margaret.
Although Wahlberg admitted to Entertainment Tonight that his children were embarrassed by his previous persona as Marky Mark, Brendan Wahlberg — the younger son of the singer-turned-actor — looks just like his father did at around the same age. Meanwhile, Brendan also isn't to be confused with his similarly named older cousin Brandon Wahlberg, a cast member on his family's television series "Wahlburgers," who also just so happens to share in the extended family's resemblance across the generations (via A&E).
Brendan Wahlberg looks like dad Mark Wahlberg
Brendan Wahlberg, the younger of Mark Wahlberg's two sons, looks remarkably like his father. In a video he posted to his Instagram account in 2021, Mark took Brendan for a spin in a golf cart to teach his son how to drive the vehicle. It was the look-a-like quality between the father and son that really caught fans' attention, though, with People writing that Brendan "looks nearly identical" to Mark.
In the Instagram video, Mark can be shown instructing Brendan to keep his eyes on the road as Brendan drives the two of them down a paved path on an unidentified golf course. Another Instagram post that Mark shared of himself with Brendan and older daughter Ella Wahlberg bears the caption, "These two look like twins❤️❤️"
Earlier snaps of the family on vacation in Barbados caught the attention of The Daily Mail, where Brendan was referred to in the headline as "a mini Marky Mark in the making." Mark also once said on "Jimmy Kimmel Live!" that Brendan played intramural basketball for the NBA's New York Knicks (via Hollywood Life).
Mark Wahlberg has spoken about fatherhood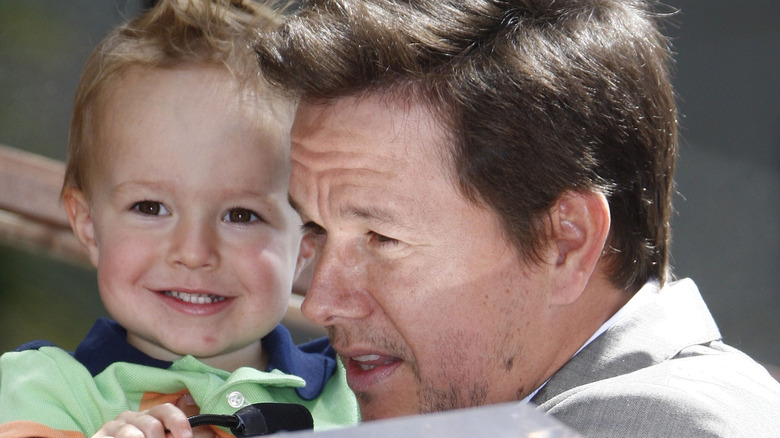 Joe Seer/Shutterstock
Apart from his comments to Entertainment Tonight about embarrassing his kids because of his days as Marky Mark, Mark Wahlberg previously told the outlet that he is trying to give his children their own identities that are separate from his as an entertainer (via Entertainment Tonight).
Explaining that he isn't "allowed" to watch his children's sports practices or games from beyond the confines of the car, Wahlberg commented, "At first I took it personally, because I wanna be there to support them, but supporting them is by making them feel comfortable in what they're doing and them having their own identity too." As fans may recall, he's previously discussed his younger daughter's interest in equestrianism on "The Tonight Show," as mentioned by People.
Whether his children choose to follow their famous dad into the entertainment industry someday or not, it certainly sounds like Mark Wahlberg wants to give his sons and daughters the freedom to be who they want to be in life — even if that means he's cheering them on from the car.