The Controversial Joke Jamie Foxx Once Made About Caitlyn Jenner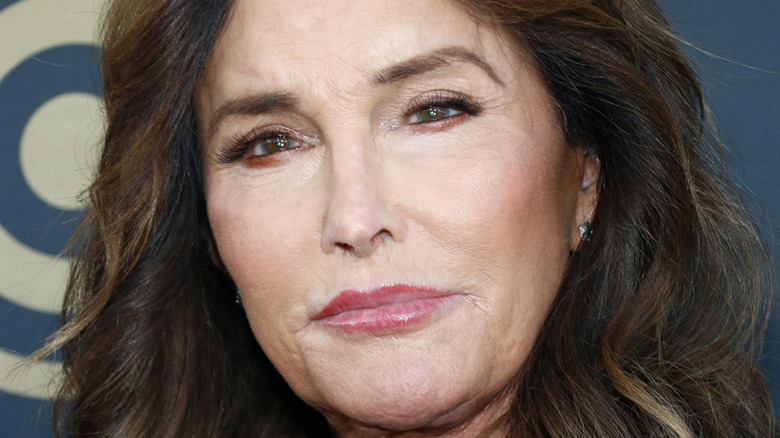 Tinseltown/Shutterstock
Olympic gold medalist Caitlyn Jenner made headlines in 2015 when she revealed after years of speculation that she was transgender. She officially came out in a headline-grabbing cover story for Vanity Fair, and after joining Twitter, she broke Barack Obama's Twitter record by amassing more than a million followers in less than four hours, per Variety.  The "Keeping Up With the Kardashians" star even starred in her own reality TV show "I Am Cait" that documented her transition and journey into the next chapter of her life. 
Of course, Jenner was the subject of many controversies, and indeed, the butt of many jokes. In 2019, "Saturday Night Live" cast member Michael Che came under fire for calling the trailblazer for trans visibility a "fella" during a "Weekend Update" segment, and an online backlash ensued, per People. The failed gubernatorial candidate for California takes those kinds of jabs in stride, telling Vanity Fair in the iconic coming-out issue that she "doesn't get hung up" on those things. However, before she came out, and speculation about her gender identity was swirling, "In Living Color" legend and Oscar-winning actor Jamie Foxx rustled some feathers when he tried to make light of Jenner's situation.
Jamie Foxx comes under fire for transphobic Caitlyn Jenner joke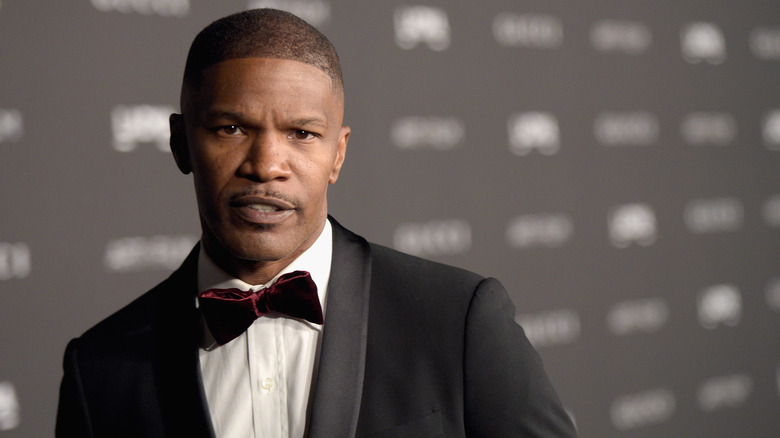 Jason Kempin/Getty Images
In 2015, before Caitlyn Jenner officially revealed that she was a transgender woman, "Ray" star Jamie Foxx had definitely heard some rumors about the "Keeping Up With the Kardashians" star and decided to poke fun at her at the iHeart Radio Music Awards. Foxx, who was hosting the awards, made a joke that many deemed transphobic.
"We have some groundbreaking performances here, too, tonight," Foxx began, per USA Today. "We got Bruce Jenner, who will be here doing some musical performances. He's doing a his-and-her duet all by himself." Page Six reported that many in the audience were unsure of how to respond to the joke, giving a mixed reaction. Foxx then added, "Look, I'm just busting your balls while I still can." A backlash quickly ensued on social media, with one Twitter user calling the joke "lazy" and "mean spirited."
Even Jenner's step-daughter Khloé Kardashian was not amused by the joke, telling The Insider (via the Daily Mail), "I just think it's a low blow. I think it's very mean."
Dave Chappelle also faced backlash for transphobic Caitlyn Jenner jokes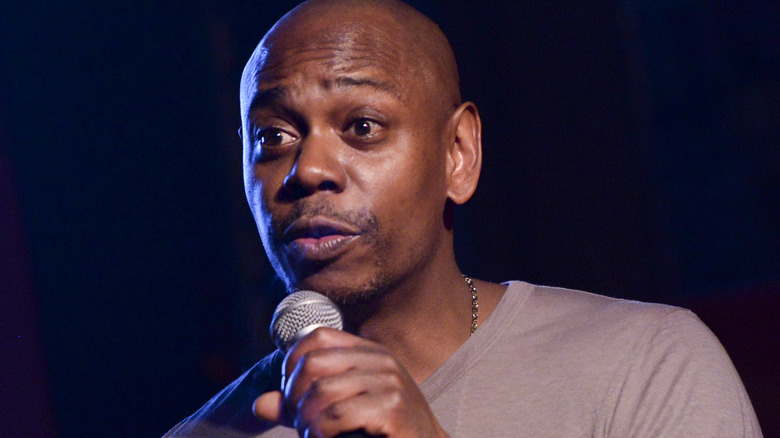 Vivien Killilea/Getty Images
Jamie Foxx wasn't the last person to make public jokes mocking Caitlyn Jenner and the transgender community. In 2021, comedian Dave Chappelle dropped his stand up special "The Closer" on Netflix and it definitely raised eyebrows. Many viewers were shocked to hear Chapelle call himself "Team TERF" (trans-exclusionary radical feminist) and align himself with those like J.K. Rowling who openly challenge the trans community. Jenner was one of those in Chappelle's firing line. "Caitlyn Jenner was voted woman of the year, her first year as a woman. Ain't that something?" he said. "Never even had a period, ain't that something?"
Perhaps surprisingly, Jenner decided to align herself with Chappelle, tweeting, "Dave Chappelle is 100% right." The former Olympian added that her decision to support the comedian "isn't about the LGBTQ movement," but about "woke cancel culture run amok, trying to silence free speech." 
Despite Jenner's support, the backlash for Chappelle's joke was more severe than any online tweetstorms that Foxx endured. On May 3, Chappelle was attacked on stage, and the attacker later revealed that he pummeled into the comedian due to his transphobic jokes. "I identify as bisexual ... and I wanted him to know what he said was triggering," Isiah Lee told the New York Post. "I wanted him to know that next time, he should consider first running his material by people it could affect." So, it would seem Foxx definitely got off easy compared to Chappelle.