Inside Elizabeth Olsen's Messy Split From Boyd Holbrook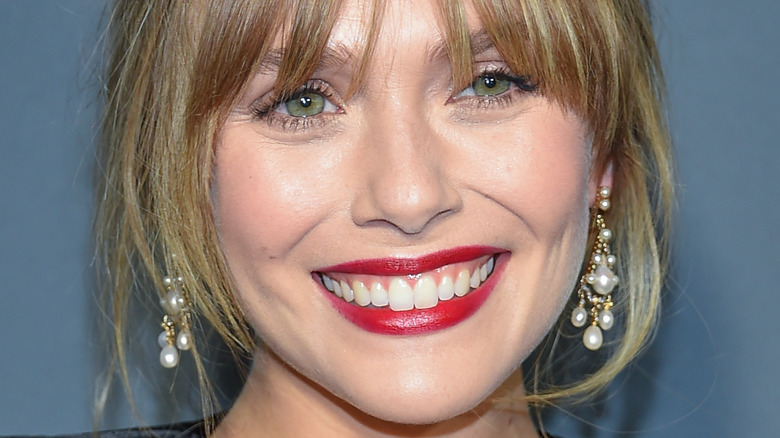 DFree/Shutterstock
In the world of Hollywood, celebrities commonly date people within their industry. While some people are outspoken about their partners, others choose to keep their relationships private. Elizabeth Olsen, who's known for her lead roles in "Wanda Vision" as The Scarlet Witch and "Ingrid Goes West," is an example of the latter. While the actor has had her fair share of famous boyfriends, she typically hasn't gotten too in depth about her personal life.
In 2015, rumors sparked that Olsen was dating her co-star Tom Hiddleston. And even though pictures of them together seemed to prove they were an item, Olsen shut down the rumors. When Refinery29 asked her if she was dating Hiddleston, Olsen replied, "No. I mean people can think what they want to think."
However, Olsen hasn't kept her romantic life completely secret. And neither have her exes. In fact, there was one significant other in Olsen's life who talked quite candidly about their relationship. It was none other than actor Boyd Holbrook. And for Holbrook, their break-up was complicated by one tragic fact. Read on for the inside scoop on Olsen and Holbrook's messy split and their ensuing relationships.
Elizabeth Olsen and Boyd Holbrook called off their engagement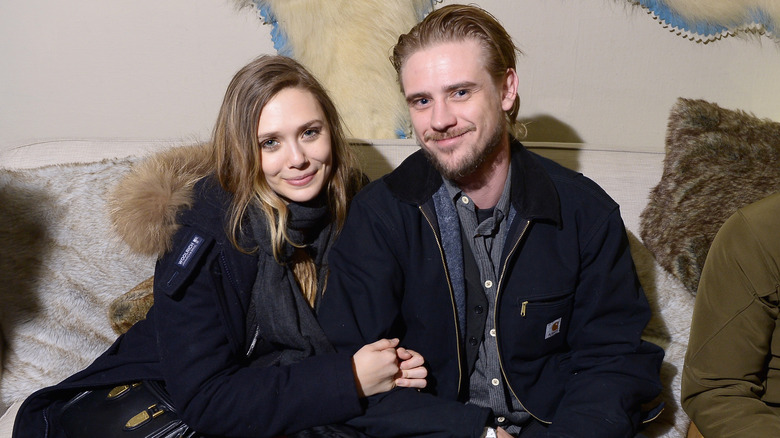 Michael Loccisano/Getty Images
Elizabeth Olsen and Boyd Holbrook started dating after meeting on the set of their movie "Very Good Girls." The director, Naomi Foner said, "It was a lovely extra little thing that came out of making such a nice collaboration," per Page Six. The couple ended up getting engaged in March 2014. At the time, Olsen talked about her romance to Marie Claire (via Us Weekly). She said, "I'm relaxed about it, but I am excited and planning ideas because it's fun—it's just like throwing a party to celebrate life. I love being in a relationship a lot."
After a three year relationship, the couple called off their engagement in January 2015. But the timing wasn't spectacular. Holbrook revealed some sad details surrounding his split to Man of the World (via another Us Weekly report). He said, "On the same day that my best friend died, I got a call from my girl to tell me it was over." Though Holbrook didn't say Olsen's name, he was engaged to Olsen when his best friend, David Armstrong died from cancer in 2014. "I was consumed with my own personal depression, my own personal scenario at the time."
Elizabeth Olsen and Boyd Holbrook entered new, serious relationships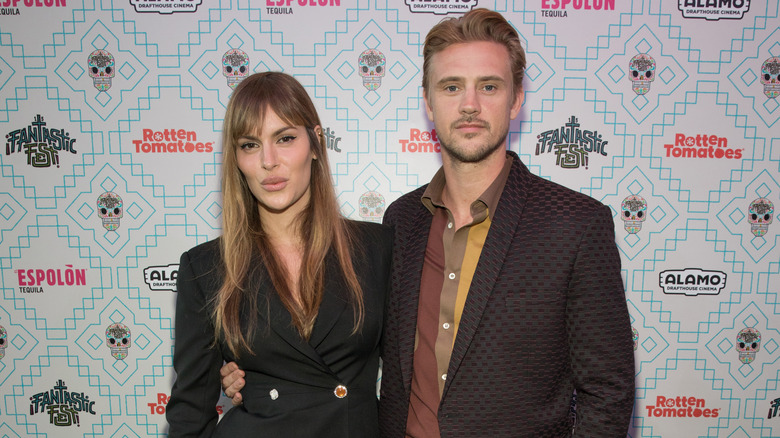 Rick Kern/Getty Images
Despite their tricky break-up, Elizabeth Olsen and Boyd Holbrook moved on fairly quickly in the romance department. In a 2019 appearance on the "Rachael Ray Show," Holbrook talked about his wife, actor Tatiana Pajkovic, and their son, Day. "She steers the ship — it's her house. It's her rules. Without her, I don't think we could be doing any of this stuff," he revealed. The two lovebirds married in 2018. Pajkovic often posts photos of her husband on Instagram. In a 2021 post, she shared a photo of him with Day, writing, "40 turns around the Sun @boydholbrook the most inspiring human I ever met, the hardest worker, most modest, best partner and father, the love of my life, happy birthday."
Love is also in the air for Olsen. According to People, she got engaged to musician Robbie Arnett in July 2019 after a few years of dating. Though she's kept details about her marriage relatively private, the star revealed that she and Arnett eloped before the COVID-19 pandemic. In an interview with SiriusXM, she said, "I had to work in England and there's visa issues with that so we luckily timed things out accidentally really well."