The Truth About Elizabeth Olsen And Tom Hiddeston's Relationship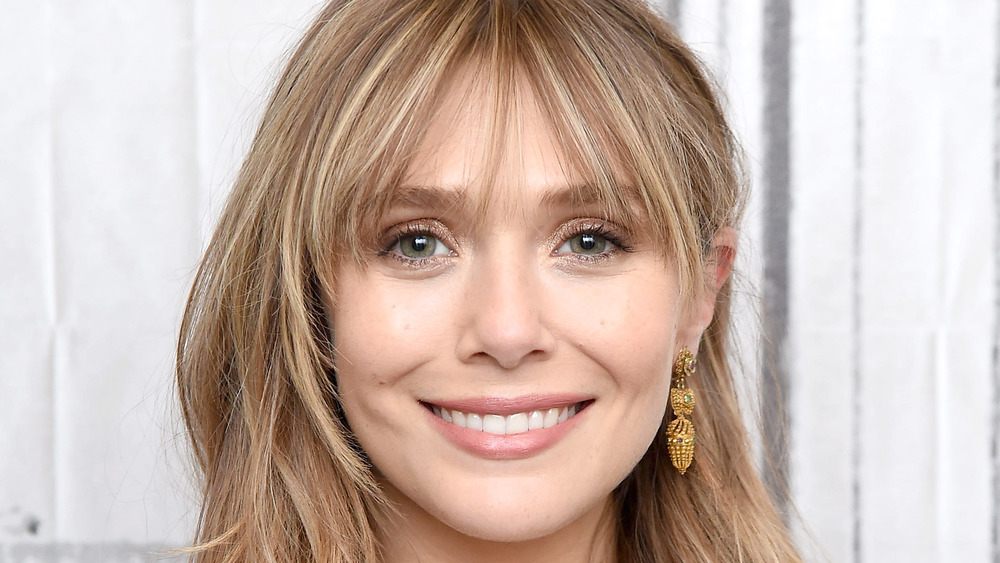 Gary Gershoff/Getty Images
The prospect of Elizabeth Olsen dating Tom Hiddleston drove tabloids and Marvel fans alike into a frenzy at the potential of Scarlet Witch hooking up with Loki. In 2015 the actors were inextricably linked with the release of their film Avengers: Age Of Ultron and their biopic I Saw The Light. The latter saw Hiddleston portray Hank Williams, and Olsen played his wife, Audrey.
By spring 2015, rumors began to circulate that the duo's on-screen romance had seeped into their personal lives. This came on the heels of Olsen ending her engagement to actor Boyd Holbrook in January of that year. In May of that year, a source told Us Weekly that the Wanda Vision actress wanted "to make a new life for herself" and that she and Hiddleston were involved in a "casual" tryst. 
A couple of months later, Olsen and Hiddleston were photographed in a car together at night in London, leading many outlets to speculate that they were on a date. That July, Us Weekly reported that the two were dating and a source was quoted saying, "Neither of them are looking to jump into a large commitment, but it's getting more serious."
Word of the alleged relationship spread like wildfire when the actors began making the rounds for the I Saw The Light premieres. They were openly affectionate towards each other during the Toronto International Film Festival, and "only had eyes for each other" while attending the Nashville premiere of their movie, as per PopSugar.
Elizabeth Olsen set the record straight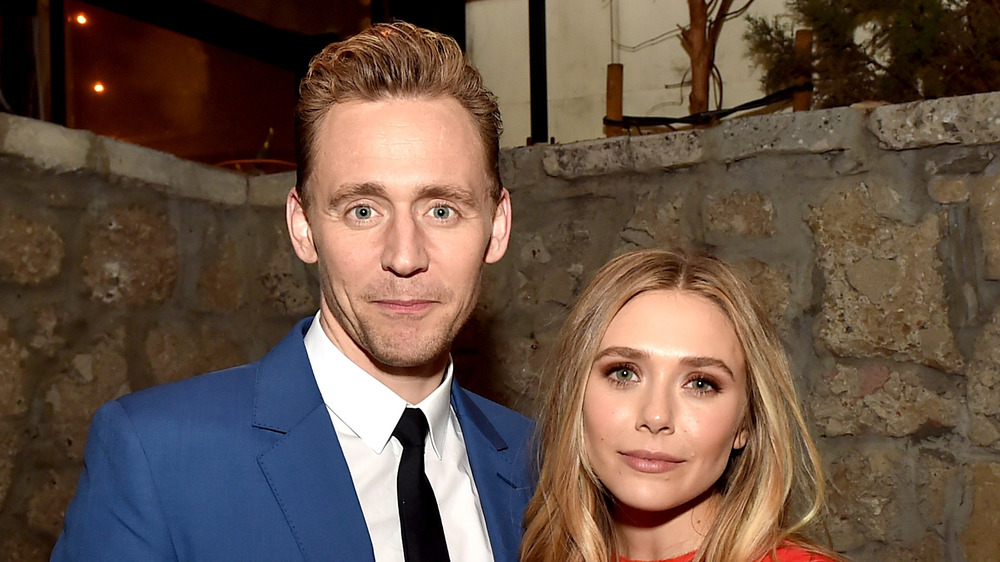 Kevin Winter/Getty Images
Around the same time that many fans began to be convinced that Elizabeth Olsen and Tom Hiddleston were an official item as they cozied up during movie premieres, the Wind River actress went on the record about their relationship.
Speaking to Refinery29, Olsen said that photographs of the two going out to eat were taken out of content. "I mean, we definitely are friends and we've known each other for about four years," she told the outlet, "And we happened to be at a restaurant at a wrong time having dinner. We all go out to dinner." Olsen mentioned that she had also been romantically linked to other Avengers co-stars such as Chris Evans and Jeremy Renner. When the publication asked Olsen point-blank if she were dating Hiddleston she replied, "No. I mean people can think what they want to think."
A few months after that interview, in November 2015, a source told Star Magazine (via Classicalite) that the duo had indeed been dating, but broke up due to Olsen's refusal to take the relationship public.
Nearly a year after they were first rumored to be an item, Olsen once again struck down the idea of any romantic feelings between her and Hiddleston. Speaking to Entertainment Tonight in March 2016, the Oldboy actress described the headlines as "a bunch of strangers saying a bunch of stuff that they don't know about," though she was also quick to shower praise on her castmate and described him as "an incredible person."