Mindy Kaling's 2022 Emmys Appearance Has Everyone Saying The Same Thing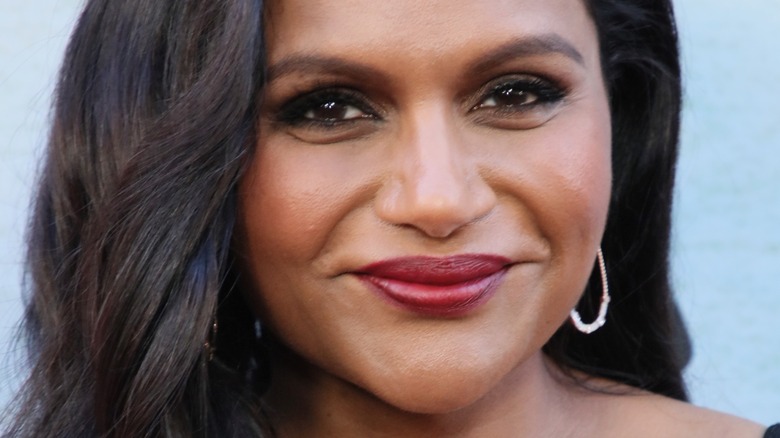 Robin L Marshall/Getty Images
Mindy Kaling and B.J. Novak just presented an award together at the 2022 Emmys, and fans couldn't get more excited. The two comedians have long sparked relationship rumors even after they have maintained that they are just friends. To be fair, they dated on and off when they were both starring in "The Office," but that relationship later turned into something platonic. "It isn't the thing that people sometimes think it is," Kaling told CBS Sunday Morning in 2019. "But he's really part of my family now, which is great. Even though that's less of a sexy characterization of our relationship, I think it's a deeper and a closer one."
Both admit that their friendship is far from conventional, though, to the point that even their new romantic partners sometimes feel concerned. "We are pretty inseparable best friends with a lot of chemistry ourselves, and we're not dating," Novak shared with Entertainment Weekly. "Whenever we date anyone else, I think there's a period where the person is very skeptical of our friendship."
With the two being so close, fans can't help but wonder if something else had happened between the two. More specifically, they can't help but speculate if Novak is the father of Kaling's two children, and the stars' Emmys appearance has fans guessing all over again.
Rumors B.J. Novak fathered Mindy Kaling's kids are making rounds again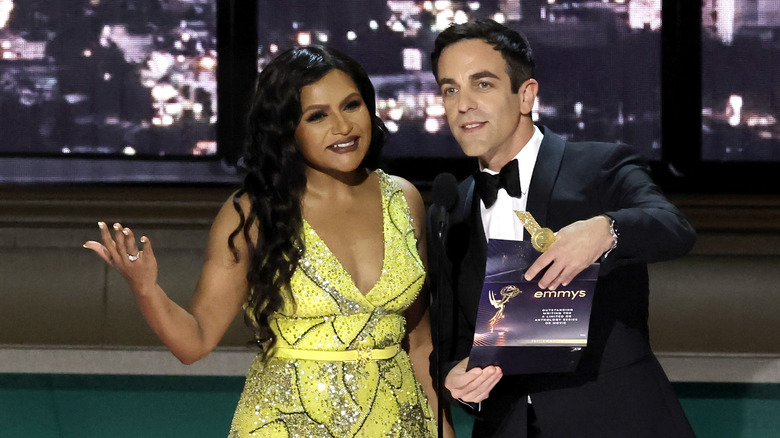 Kevin Winter/Getty Images
Mindy Kaling and B.J. Novak seem to be aware that people are still wishing for them to be together, so they made sure to address the complex nature of their relationship in their bit at the 2022 Emmys. "To all the nominees, we want to say congratulations, you lazy sons of b****es. How are you getting away with this? We came out doing network sitcoms, 22 shows a year," Kaling quipped, per People, to which Novak added, "It would take up your whole life." That prompted Kaling to squeeze in the joke, "You had no choice but to form insanely complicated relationships with your co-stars." Ha!
Fans then took to Twitter to speculate once again, convincing themselves that maybe Novak is the father of Kaling's kids after all. "BJ IS NEVER BEATING THE MINDY BABY DADDY ALLEGATIONS," one fan tweeted. "mindy kaling and bj novak talking about having complicated relationships with costars after walking out to the song "baby love"...he's gotta be her baby daddy i'm fully convinced," quipped another. "If I had one wish from a genie it would be confirmation that BJ Novak is the father of Mindy Kalings kids," joked another fan.
Unfortunately for the Mindy-B.J. truthers, Kaling has repeatedly denied those rumors. "It doesn't bother me," the comedian told Marie Claire. "He's the godparent to both my kids — and they have such a great relationship — and so far [the rumors haven't] affected my happiness at all, it hasn't affected my kids or B.J."