The Truth About Harry Styles And Adele's Friendship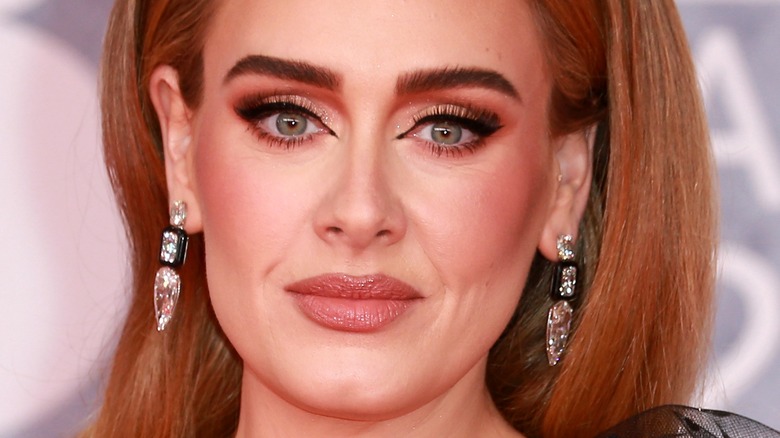 Fred Duval/Shutterstock
Like romantic relationships, it takes a lot for Hollywood friendships to endure in Hollywood. Still, it's interesting to follow the platonic relationships between society's elite — even the celebrity friendships we don't understand. Of course, the best celebrity friendships are between those famous folks who can forge a common bond amid fame's chaotic nature. Enter: Adele and Harry Styles, who've cooked up a super sweet friendship over the years. 
Given that Adele and Styles are both U.K-born mega-stars with super devoted fanbases, it's not surprising they found they had enough in common (other than the riches and fame) to sustain a friendship. During a 2021 Instagram live, Adele spoke fondly of the "Sign of the Times" singer (via The News), saying, "Yes, I do know Harry. He's great, he's lovely — he's a very, very sweet boy. " Styles reportedly also helped support the "Hello" singer through her divorce from ex-husband Simon Konecki, according to The Mirror U.K. "He checked in on her constantly, stayed over at her LA mansion whenever she needed company, and generally was an amazing friend to her when she most needed it," claimed an anonymous source.
 Fortunately, for fans of the two stars, Adele and Styles' friendship goes back a few years. 
Adele gave Harry Styles a sweet gift for his 21st birthday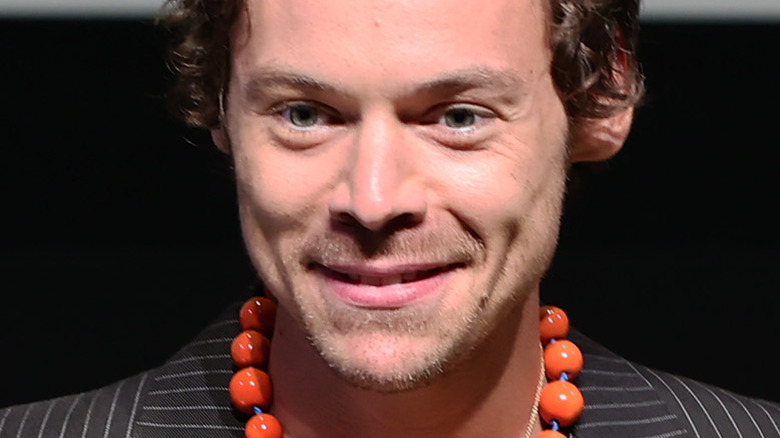 Matt Winkelmeyer/Getty Images
Harry Styles and Adele's first official meeting is publicly unknown, but various sources put their introduction between 2015 and 2016. Both singers performed during the 2015 X Factor U.K. finale (Adele by herself, and Styles with One Direction), but it's unknown if they crossed paths that night. That same year, however, Adele gifted Styles with a sentimental gift for his 21st birthday: a copy of her album. "For my 21st, she gave me ["21"] and said, 'I did some pretty cool stuff when I was 21, good luck,'" Styles shared with BBC Radio 1 (via USA Today). "And I was like, Geez." By 2016, the friends had met in person, however. While Styles was recording his first solo album, "Harry Styles," he and Adele connected. "I've spoken to her a little bit; she knows one of the guys that I wrote [this album] with a lot."
Given the singers' shared love of music, fans jumped to conclusions when Adela and Styles were spotted vacationing in Anguilla a few years later. According to Teen Vogue, fans of the duo hoped their leisure time together meant they were working on a musical collaboration. So far, nothing has come of those rumors, but who knows what may happen in the future. 
Harry Styles once shut down Adele dating rumors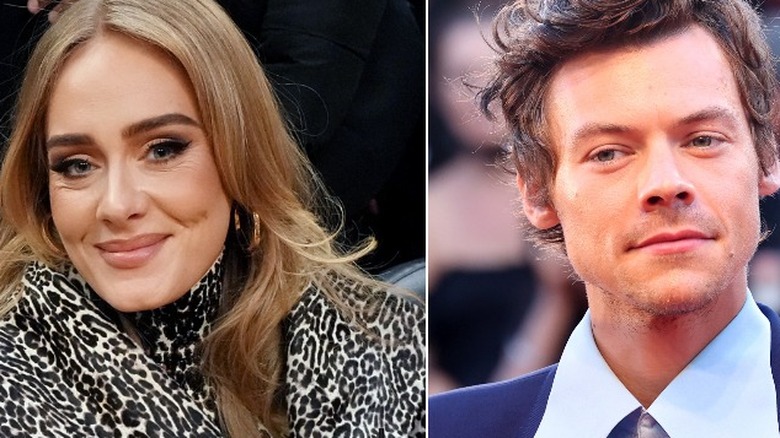 Franco Origlia & Kevin Mazur/Getty
Harry Styles and Adele knew of each other long before they officially met and kicked off a friendship. In 2011, before either singer was the superstar fans know and love today, Adele shared that she thought Styles was cute. At the time, 17-year-old Styles was still the frontman of One Direction, and when he heard Adele's comment, he echoed her sweet sentiment. "Definitely, I think Adele's incredible," Harry shared with Capital FM. "She makes me weak at the knees."
Those comments, paired with the friend's joint 2020 vacation in Anguilla, which also included James Corden, prompted some fans to question if their relationship had evolved from platonic to romantic. But wonder no more. In 2020, Styles appeared on Howard Stern's Sirius XM radio show and kinda-sorta shut down rumors of a romantic relationship (via Elite Daily). "I feel like that's just any time two musicians hang out," he said. "Either they're dating, or they're recording together." Although the former isn't happening, we'll have our fingers crossed for the latter!