Howard Stern Has Heard Enough About The Queen's Death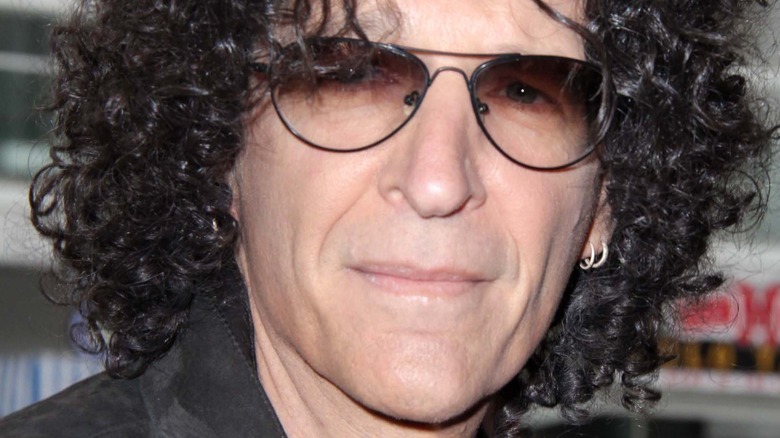 s_bukley/Shutterstock
Even though Howard Stern has gone through many transformations over the years, he has been and will always be considered the ultimate shock jock on the airwaves. He's had a lot of outrageous moments, from coercing celebrities to do demeaning things to leaving a 28-minute voicemail for Jerry Seinfeld, as detailed by Entertainment Weekly.
That said, Stern has shown a much softer side in recent years. In an interview with Rolling Stone back in 2019, Stern admitted that psychotherapy has helped him change his ways. Stern also said that he wanted to "evolve" but still stay relevant for his audience. He said, "I had to change when I got to SiriusXM. I couldn't do an interview every day with a porn star. You can do that sh** here. You can wipe people's doody if you want. You can vomit on women if you want to, or men, whatever your thing is. They don't care. It's the Wild West."
And while Stern is no longer trying to shock the socks off of everyone, he did make a rather controversial statement about none other than Queen Elizabeth and her tragic death.
Howard Stern wants to talk about Trump instead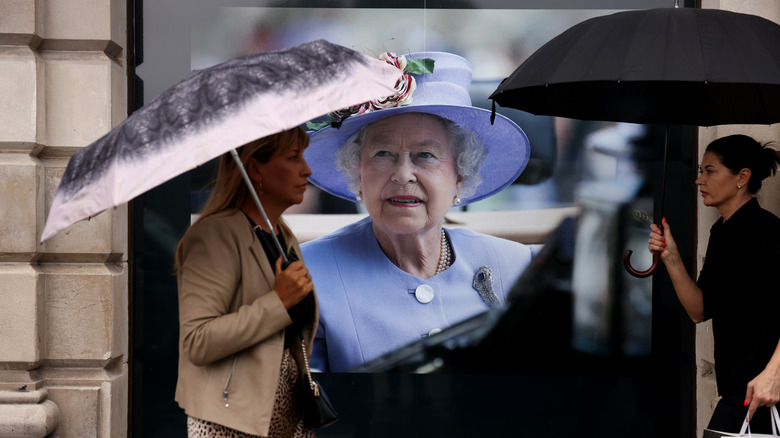 Dan Kitwood/Getty Images
Howard Stern doesn't want to hear about Queen Elizabeth and her death anymore. That's not because he doesn't respect the late monarch, but because of all the non-stop media coverage surrounding it. During "The Howard Stern Show," Stern told his co-host Robin Quivers (via Page Six), "It's weird traditions and everything and I'm like, 'Jesus, enough with the queen!' I mean, it's America, we don't have a queen."
He also added that one of the reasons why he thinks the media should mute their coverage on the queen's funeral is because there are more important matters on hand, like all of the classified documents that were found during the FBI raid of Donald Trump's Mar-A-Lago estate. Stern added, "The queen was a nice lady, I guess. My whole life the queen has been the same queen and there's a tradition there and she did her duty to her country, I get it, I get it, I get it but we gotta get back to Trump, where those papers are that they found at Mar-A-Lago."
Yes, this is the same Stern who once had Trump as a guest on his talk show back in 1997. In the interview, Trump said that he could have "nailed" Princess Diana, with Stern asking the real estate mogul if he would have made her get tested for HIV before dating her. For a radio personality whose alter-ego used to be Fartman, Stern has certainly changed his perception on things, right?
Howard Stern once 'guaranteed' there were racists in the royal family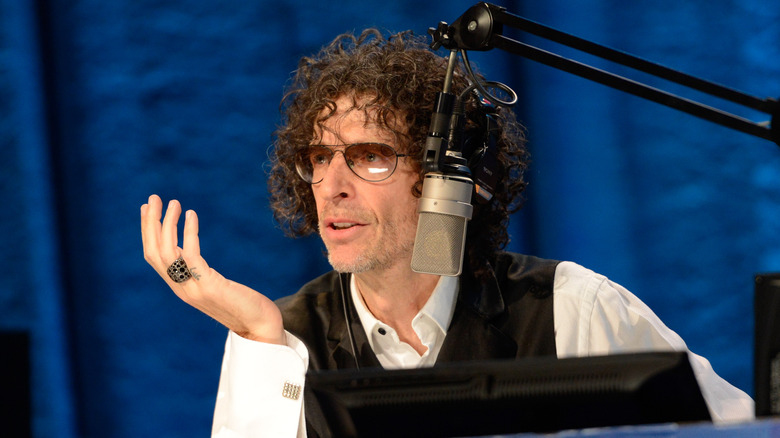 Kevin Mazur/Getty Images
Perhaps, however, the massive amount of media coverage surrounding the death of Queen Elizabeth II isn't the only thing that is bothering Howard Stern.
Shortly after Prince Harry and Meghan Markle's bombshell interview with legendary talk show host Oprah Winfrey, Stern once again took to his Sirius XM radio show and took a swipe at the royal family as well as what he perceived as Markle's naïveté. "I guarantee you that there are people in the royal family who are racists. I can guarantee it that there are people in your [the audience's] family that are racist," he insisted on the March 22, 2021, episode (via TheThings) to co-host Robin Quivers. "This idea that Meghan is all freaked out that there are racists in the royal family... She's awfully sheltered, is all I'm saying. I mean, honey, wake up, it's the real world out there. There's tons of racism on every level," Howard declared.
The coverage will continue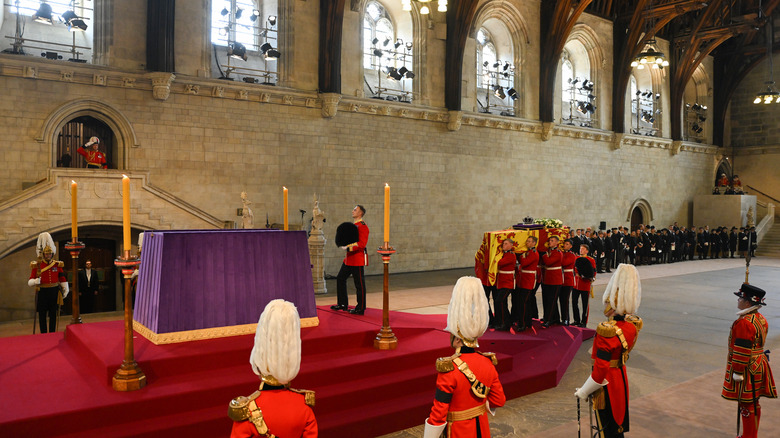 David Ramos/Getty Images
Despite Howard Stern's on-air complaints, the coverage of the Queen's death shows no signs of slowing down. 
In an official statement from Buckingham Palace, the funeral of Queen Elizabeth II will take place on September 19 at Westminster Abbey in London. Meanwhile, King Charles III declared the day both a bank holiday and a national day of mourning, per The Independent. "In a little over a week's time, we will come together as a nation, as a Commonwealth and indeed a global community, to lay my beloved mother to rest. In our sorrow, let us remember and draw strength from the light of her example," he said in his first address as monarch on September 9.
Fortunately, those that want to watch the funeral will be able to do so. Per The Telegraph, cameras will be allowed inside of the royal church and the coverage will air on BBC One, BBC News, Sky News, and ITV. As for those in the United States, viewers can tune into NBC News, NBC News Now, CNN, ABC, and Fox News, per the US Sun. Sorry, Stern. It looks like this "annoying" coverage is just getting started.