Dwayne Johnson Receives Star On Hollywood Walk Of Fame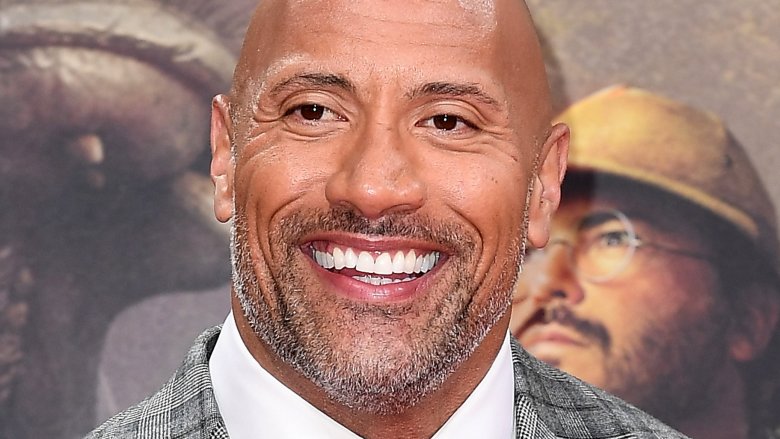 Getty Images
The Jumanji: Welcome to the Jungle star has been granted Hollywood's greatest honor.
According to Entertainment Tonight, Dwayne Johnson received a star on the Hollywood Walk of Fame on Wednesday, Dec. 13, 2017.
"I'm going to show you what it all means," the Moana star said during his speech, as he picked up his adorable 1-year-old daughter, Jasmine. "The hard work, the work you put in with your own two hands...it all comes down to this. It all comes down to your family, and working hard to love and protect and do everything you can to make your family and the ones you love, their lives better."
"When I was 15 years old, I was evicted, we were evicted out of our one bedroom apartment in Honolulu, Hawaii," the Rock, who recently announced that he and his girlfriend are expecting baby no. 2, continued. "We were forced to leave the island, and here we are today."
"I heard a quote when I was 15, and I thought, if I'm ever in a position one day, I'd like to be able to live this quote, 'It's nice to be important, but it's more important to be nice,'" the Fast & Furious star explained. He went on to mention his 16-year-old daughter, Simone, who was recently named the first-ever Golden Globe ambassador. "With that, I love you and I thank you," he concluded.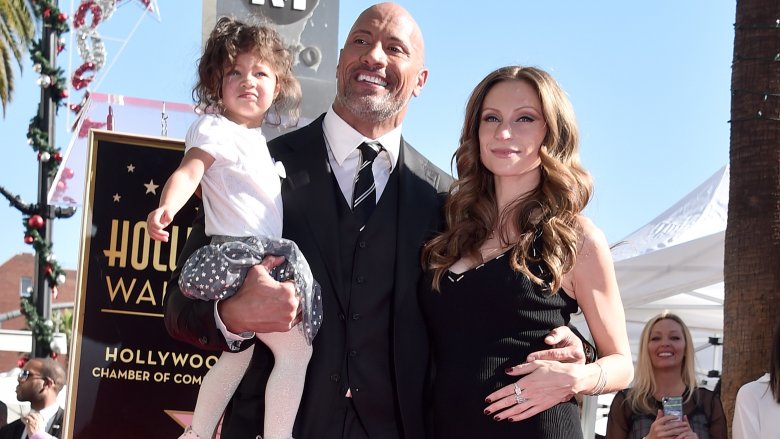 As Nicki Swift previously reported, the Hollywood Chamber of Commerce announced that Johnson, 45, would be a recipient of the honor in early December 2017. "Everyone loves Dwayne Johnson! We predict that his star will be a very popular one to visit on our famous walk," the producer of the Walk of Fame ceremonies, Ana Martinez, released in a statement. 
"Not only does Dwayne have a great personality and talent," she continued, "but he also does a great amount of philanthropic work, which is part of the criteria for earning an immortal spot on the Walk of Fame."
Congratulations to Johnson for receiving this prestigious honor! While we wait to hear what's next for the professional wrestler-turned-actor, read up on everything even die-hard fans don't know about Dwayne Johnson.