Dwayne Johnson To Receive Star On Hollywood Walk Of Fame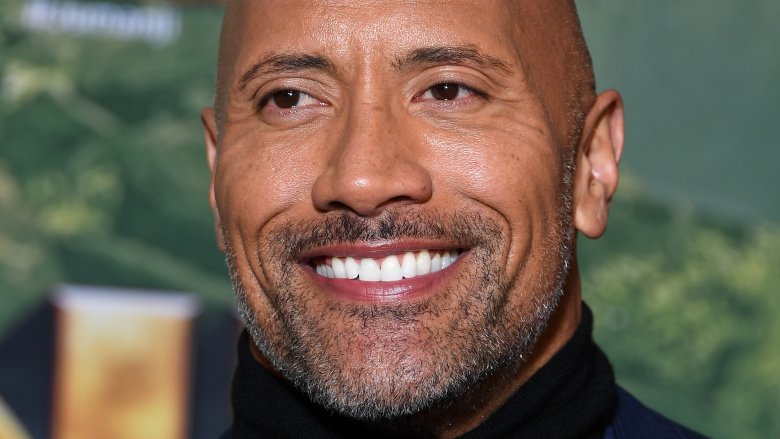 Getty Images
The Jumanji: Welcome to the Jungle star is about to receive Hollywood's greatest honor.
The Hollywood Chamber of Commerce announced on Tuesday, Dec. 5, 2017, that Dwayne "The Rock" Johnson, 45, will receive a star on the Hollywood Walk of Fame next Wednesday, Dec. 13. 
"Everyone loves Dwayne Johnson! We predict that his star will be a very popular one to visit on our famous walk," the producer of the Walk of Fame ceremonies, Ana Martinez, released in a statement. 
"Not only does Dwayne have a great personality and talent, but he also does a great amount of philanthropic work, which is part of the criteria for earning an immortal spot on the Walk of Fame," she said of Johnson, who was one of Forbes' highest-paid actors in 2017. "We envision scores of photos being taken at his star by his fans."
The Moana star's charitable endeavors include the Rock Foundation, which he founded in 2006. According to Entertainment Tonight, it "aims to educate and enrich the lives of children battling illness and disabilities, and to empower children through physical fitness programs and nutrition education initiatives."
As the Hollywood Chamber of Commerce noted, the Fast & Furious star, whose daughter was recently named the first-ever Golden Globe ambassador, is currently the National spokesperson for the Entertainment Industry Foundation's Diabetes Aware Campaign. Johnson, who previously opened up about the importance of leadership, is also a Celebrity Cabinet Member for the American Red Cross and a National Celebrity Wish Ambassador for the Make-A-Wish Foundation.
The ceremony honoring Johnson will begin at 11:30 a.m. PST in front of the Hollywood & Highland Complex on Hollywood Blvd. At the time of this writing, guest speakers have yet to be announced. Fans unable to attend the event can livestream it exclusively on WalkOfFame.com.
While we wait for the professional wrestler-turned-actor to receive this prestigious honor, read up on everything even die-hard fans don't know about Dwayne Johnson.