Inside The Death Of Clinton Impeachment Investigator Ken Starr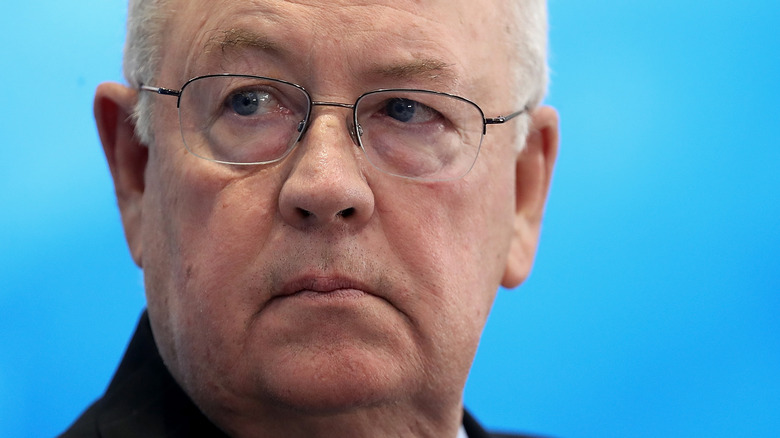 Win Mcnamee/Getty Images
Lawyer Kenneth Starr died on September 13 at age 76 while undergoing surgery, Politico reported. As news of his death spreads, many are revisiting Starr's life and his many roles, which included professor, lawyer, public servant, and judge. However, he was arguably best-known for his role as independent counsel in the 1994 investigation into former President Bill Clinton's impeachable offenses.
While the White House first shrugged him off as a conservative pest with an axe to grind, as The Washington Post noted, Starr's investigation exploded when he discovered evidence of Clinton's extramarital affair with a former White House intern, Monica Lewinsky. After his investigation and a lengthy interview process with Lewinsky, "The Starr Report" was published in 1998, and the document basically served as a public anthology of the Clinton-Lewinsky relationship (actor Dan Bakkedahl portrayed this time in Starr's life for "American Crime Story"). After his career in the world of politics, Starr continued practicing law and ventured into teaching, becoming a professor of law and public service, per Baylor University. He also was a recurring guest on Fox News for his conservative opinions, experience with impeachment, and endorsements of former President Donald Trump. He even served as one of Trump's lawyers during the ex-president's first impeachment trial in 2020, per The New York Times.
Of course, there have been many reactions to Starr's death, including that of his family.
Ken Starr died in his home state of Texas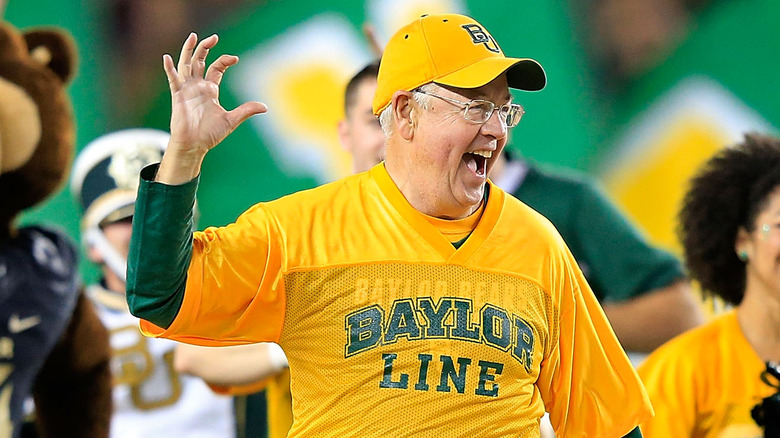 Jamie Squire/Getty Images
According to a statement from Ken Starr's family, the lawyer underwent surgery in Houston, Texas at Baylor St. Luke's Medical Center, but died during the procedure due to complications (Politico noted he had been hospitalized for four months prior). Starr was well-known within the Baylor community due to his role as the university's president of six years. He was removed from the position in 2016 due to controversy over how the school handled sexual assault accusations against student athletes, per The New York Times. He resigned from the position of chancellor that same year. Following his death, Baylor issued an emotional press release mourning its 14th president.
Starr's son, Randall, also shared a message of remembrance. "We are deeply saddened with the loss of our dear and loving Father and Grandfather, whom we admired for his prodigious work ethic, but who always put his family first," it read. "The love, energy, endearing sense of humor, and fun-loving interest Dad exhibited to each of us was truly special, and we cherish the many wonderful memories we were able to experience with him."
In addition to Randall, Starr also leaves behind his wife, Alice Mendell Starr, and two daughters, Carolyn and Cynthia.