Russell Simmons Responds To New Sexual Misconduct Allegations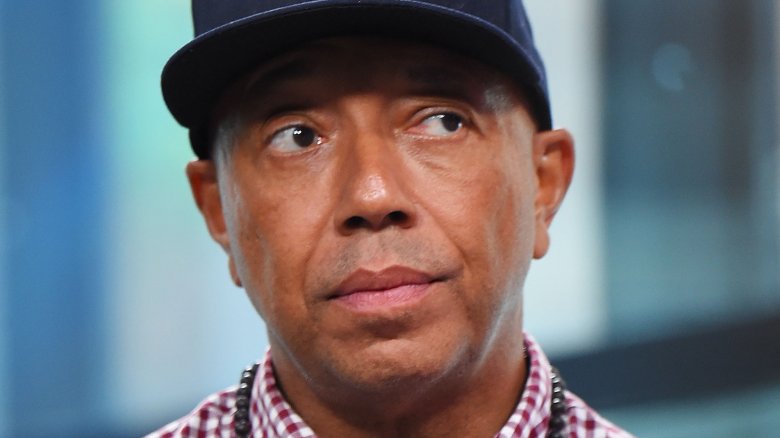 Getty Images
Def Jam Recordings co-founder Russell Simmons is facing new allegations of inappropriate sexual behavior.
On Wednesday, Dec. 13, 2017, The New York Times published a new report, detailing three women's accounts of alleged rape at the hands of Simmons. The women—identified as Drew Dixon, Tina Baker, and Toni Sallie—have come forward following previous accusations of sexual misconduct by model Keri Claussen Khalighi, hotel worker Tanya Reid, and screenwriter Jenny Lumet.
That same day, the Los Angeles Times released an article featuring the stories of five additional women, including actress Natashia Williams-Blach and comedian Amanda Seales, who've also accused Simmons of sexual misconduct.
"I vehemently deny all these allegations," Simmons said in a statement posted on Instagram. "These horrific accusations have shocked me to my core and all of my relations have been consensual."
He continued, "I am blessed to have shared extraordinary relationships, whether through work or love, with many great women; and I have enormous respect for the women's movement worldwide and their struggle for respect, dignity, equality and power. I am devastated by any reason I may have given to anyone to say or think of me in the ways that are currently being described."
After noting that some of the women's "financial motives and direct contradictory witness testimony" had been discovered and shared with the media, Simmons said that the allegations present in the The New York Times "range from the patently untrue to the frivolous and hurtful." He added, "The presumption of innocent until proven guilty must not be replaced by 'Guilty by Accusation.'"
"I have already apologized for the instances of thoughtlessness in my consensual relations. I have separated myself from my businesses and charities in order to not become a distraction. I have rededicated myself to spiritual learning, healing and working on behalf of the communities to which I have devoted my life," the 60-year-old, who stepped down from his companies in late November, went on. "What I will not accept is responsibility for what I have not done. I have conducted my life with a message of peace and love. Although I have been candid about how I have lived in books and interviews detailing my flaws, I will relentlessly fight against any untruthful character assassination that paints me as a man of violence."
On Thursday, Dec. 14, 2017, Simmons shared another post on Instagram, stating that he'd be taking action against his accusers. Alongside an text image that read, "#NotMe," he wrote (via Page Six), "I will prove without any doubt that I am innocent of all rape charges. Today, I will focus on 'The Original Sin' (Keri Claussen), the claim that created this insane pile on of my #MeToo. Stay tuned!"
As we wait to see how this scandal progresses, read all about the men who've been called out for their behavior since Harvey Weinstein's alleged history of sexual misconduct was exposed in October 2017.