Russell Simmons Accused Of Sexual Assault, Conspiring With Brett Ratner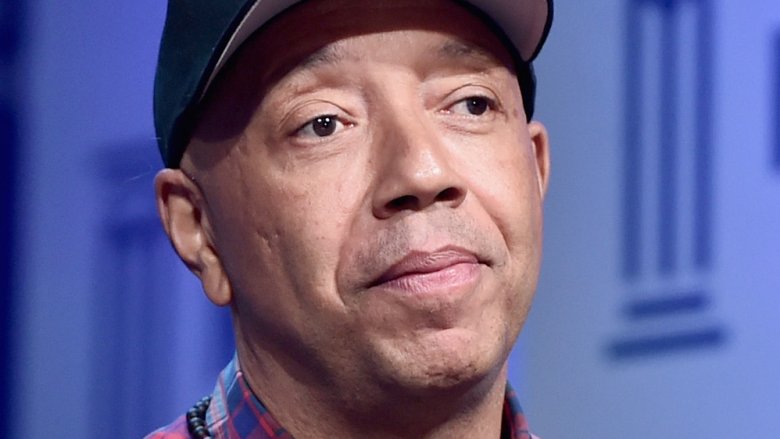 Getty Images
The hip-hop producer is the latest man to stand accused of sexual misconduct against women in the entertainment industry.
The Los Angeles Times reports that Russell Simmons is facing allegations of teaming up with director-producer Brett Ratner to prey on women (via E! News). Model Keri Claussen Khalighi claimed that Simmons once pressured her to perform oral sex on him in 1991, as Ratner watched.
Khalighi, now 43, recalled meeting Simmons and Ratner at a casting call when she was 17 years old. After having dinner with the men one night, she reportedly joined them at Simmons' home to watch a music video that they'd been working on together. Once there, she claimed that Simmons made advances toward her and pulled at her clothing. She said she "looked over at Brett and said 'help me.'"
"And I'll never forget the look on his face," she noted. "In that moment, the realization fell on me that they were in it together."
She said that she was then coerced into performing oral sex on Simmons as Ratner "just sat there and watched." Then, as she went to take a shower, she alleged that Simmons walked up behind her and penetrated her without her consent.
Another woman also spoke to the L.A. Times, recalling an incident with Simmons and Ratner in 1994. Tanya Reid, who worked at a hotel in Florida, claimed that the two men called her at the front desk, with Simmons requesting that she personally bring him a toothbrush.
"I remember this very, very clearly, the exact words he said on the phone. He wanted me to come upstairs so Brett could hold me down and he could [perform oral sex]," Reid told the paper.
Reid, who was an aspiring model at the time, also said that she'd given Ratner her phone number. She alleged that he later visited her apartment and exposed himself to her, placing her hand on his crotch and asking she perform oral sex on him. She stated that, while she'd been reluctant, she'd given in to his request.
Simmons, 60, has since denied these allegations. In a statement released on Twitter, the Def Jam Recordings co-founder said that he and Khalighi had "completely consensual" relations. E! News notes that Simmons' lawyer provided two statements from anonymous sources to the L.A. Times to support his client's assertion that all sexual activity between Simmons and Khalighi was consensual.
In addition, Simmons said that he did not remember speaking with Reid, stating, "I mean no disrespect to her at all when I say I honestly do not recall my telephone conversation with a hotel front desk clerk from over a quarter-century ago."
Ratner—who's been accused of sexual misconduct by several women, including Olivia Munn and Natasha Henstridge—also denied Khalighi's account via his attorney, noting that he had "no recollection" of her asking him for help and did not see her "protest." His lawyer also claimed that Ratner did not recall neither Reid nor the incident of which she spoke.