Demi Lovato's Cryptic Career Announcement Is Sure To Disappoint Fans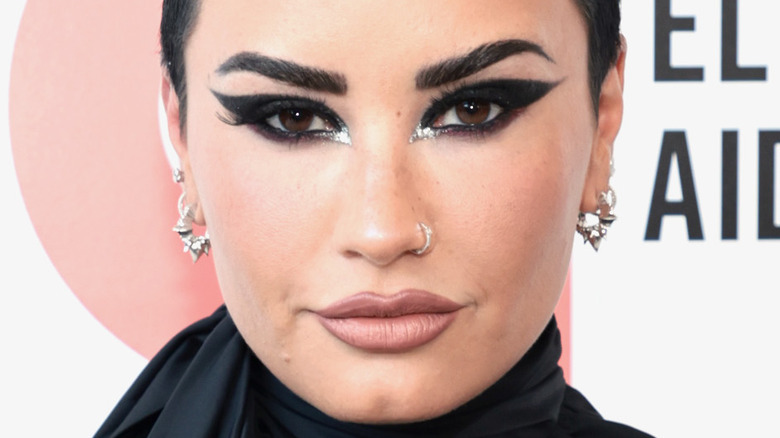 Jamie Mccarthy/Getty Images
Singer Demi Lovato — who announced she is using she/her pronouns again after coming out as non-binary – has recently been on a creative roll. The "Give Your Heart A Break" hitmaker announced in June on Instagram that she would be putting out their eighth studio album titled "Holy Fvck" on August 19. The LP debuted at No. 7 on the US Billboard 200 chart, becoming her eighth consecutive top 10 album.
"You can't have light without dark," she told The Los Angeles Times ahead of the release of the album, which is about embracing their shadow side. "The dichotomy was really important to me, and I had to take my anger out of the shadows in order to heal. I am owning my dark side, and it doesn't have to take me down." In support of "Holy Fvck," the "Camp Rock" actor revealed she would be embarking on a nationwide tour across South America and North America from August. "HOLY FVCK takes me back to my roots. It's a body of work that's unapologetically me, and I can't wait to perform it on tour for you!" Lovato stated in an Instagram caption.
While many fans are buzzing over Lovato's latest tour, they recently dropped some news that has left them feeling rather sad.
Demi Lovato's current tour will be their last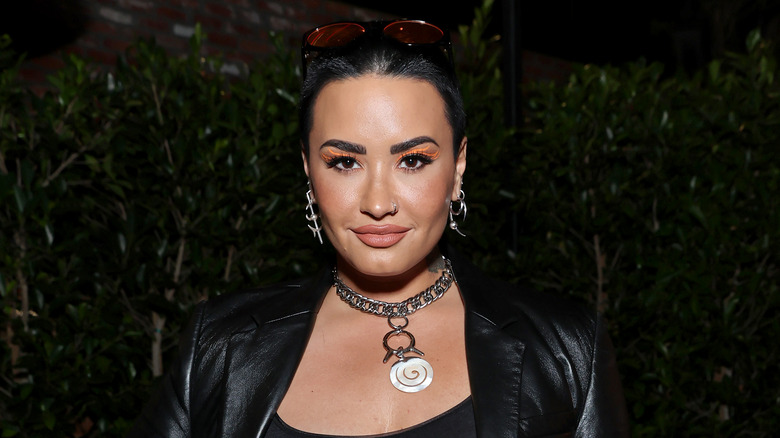 Amy Sussman/Getty Images
It's sad news for Demi Lovato fans. In their now-deleted Instagram Stories (via Billboard), the "Dancing With The Devil" singer revealed they have no plans to embark on any more tours once the "Holy Fvck" tour is over. "I'm so f***ing sick I can't get out of bed. I can't do this anymore. This next tour will be my last. I love and thank you guys," she wrote. Even though Lovato said "this next tour," Billboard is assuming she means the upcoming North American leg, which will start on September 22 in Sacramento. 
In another Instagram Story (via Deadline), Lovato insisted she will "power through the forthcoming shows. "I'll need help singing so sing loud for me bb's!!" she wrote before sharing a backstage selfie with the caption, "I barely have a voice, I'm gonna be pointing the mic to the audience a lot tonight."
Unsurprisingly, Lovato's fans — also known as Lovatics — were quick to respond to the news on social media. "Crying throwing up on the floor," one user tweeted. "I hope I'll still be able to see them live one day," another person shared. "[I'm] worried about her!" a third fan remarked. Billboard has chased Lovato's reps to confirm what they meant by the announcement.