Tavis Smiley's Show Suspended By PBS Following Misconduct Allegations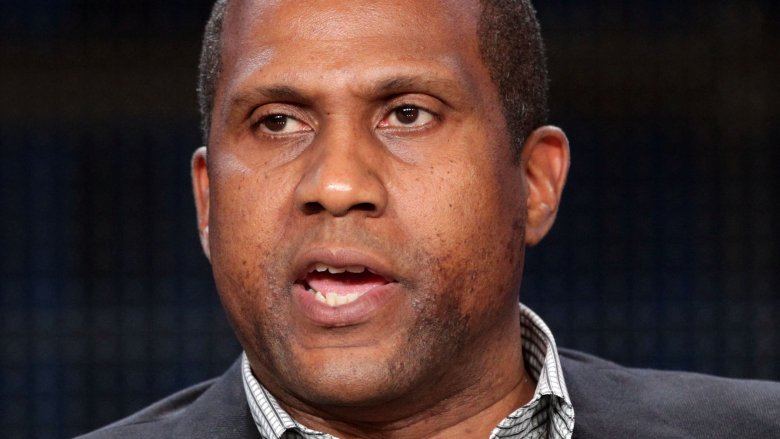 Getty Images
Is the talk show host's career at PBS over?
On Wednesday, Dec. 13, 2017, Variety published a report announcing that the Tavis Smiley show had been suspended after its host, Tavis Smiley, had been accused of misconduct.
"Effective today, PBS has indefinitely suspended distribution of 'Tavis Smiley,' produced by TS Media, an independent production company," PBS announced in a statement obtained by the entertainment news site. "PBS engaged an outside law firm to conduct an investigation immediately after learning of troubling allegations regarding Mr. Smiley. This investigation included interviews with witnesses as well as with Mr. Smiley."
PBS continued, "The inquiry uncovered multiple, credible allegations of conduct that is inconsistent with the values and standards of PBS, and the totality of this information led to today's decision."
According to Variety's sources, the investigation, headed by law firm MSK, found that Smiley had "engaged in sexual relationships with multiple subordinates." Some of the people that spoke out against him allegedly believed their jobs were influenced by whether or not they had a sexual relationship with Smiley. Others reportedly claimed that Smiley fostered a workplace that was "a verbally abusive and threatening environment."
In response to his show's suspension by PBS, Smiley took to Facebook to give a statement to his followers. "I have the utmost respect for women and celebrate the courage of those who have come forth to tell their truth. To be clear, I have never groped, coerced, or exposed myself inappropriately to any workplace colleague in my entire broadcast career, covering 6 networks over 30 years," he wrote. "Never. Ever. Never."
He claimed that PBS did not interview him until he threatened to sue, after finding out about the investigation from former employees who let him know that they'd been asked about his behavior.
"If having a consensual relationship with a colleague years ago is the stuff that leads to this kind of public humiliation and personal destruction, heaven help us," he continued. "The PBS investigators refused to review any of my personal documentation, refused to provide me the names of any accusers, refused to speak to my current staff, and refused to provide me any semblance of due process to defend myself against allegations from unknown sources. Their mind was made up."
It'd appear that PBS is not taking chances when it comes to sexual misconduct scandals, as, just weeks earlier, they'd fired Charlie Rose after sexual harassment and assault allegations came to light.
While we wait for further details about Smiley's alleged misconduct to be released, read about all of the men who've been accused of inappropriate behavior in recent months.