Cardi B Has Never Been More Relatable With Latest Rant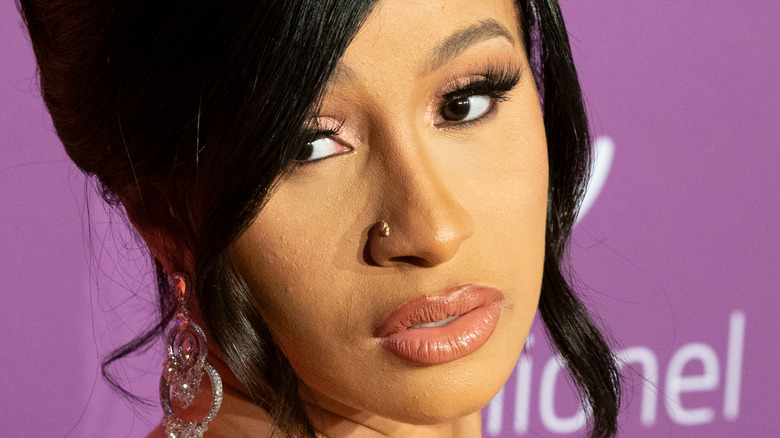 lev radin/Shutterstock
Here's an unsurprising fact: Cardi B is worth millions of dollars. In 2019, Forbes ranked Cardi B at No. 13 in a list of the highest-paid hip-hop acts. With earnings of $28 million at age 26, she is also declared as the youngest artist on the list. The number has grown since then. According to Celebrity Net Worth, the "Money" rapper now has an estimated sum of $40 million. 
She once said on Instagram (via Elle), "Wanna know how rich people like me stay rich? By staying on a budget." She elaborated to Elle. "I am the type of person that if I'm not flying with more than three people, I'm not taking no f****** jet. Like, a lot of people be believing that like, I use to take a jet everywhere."
However, Cardi B knows that staying on a budget won't solve a bigger financial problem. The star recently took to social media to share her unfiltered thoughts on the economy. Let's take a look.
Cardi B vented about the financial crisis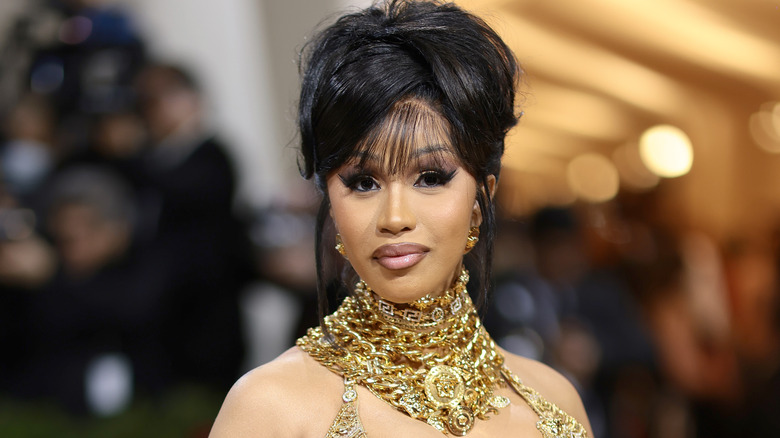 Dimitrios Kambouris/Getty Images
Cardi B recently went on Instagram Live to vent about the world's financial crisis. She shared that she was helping her cousin find an apartment and was appalled by the outrageous costs of living. She said, "Like how are people surviving? I want to know." While she isn't suffering under the state of the economy, she claimed, "Don't ever think that I'm one of these rich people that don't get it and don't give a f***. I get it." She continued ranting about the unfairness of the situation, saying, "All of these promises are being made but living is unbearable." Fans were quick to jump in and agree with Cardi B. One person tweeted, "We aren't. That's just the thing. The struggle is really real and nobody cares." Another person commented, "They aren't. They have to work two jobs just to be able to survive, and even doing that, they can't live comfortable. It's honestly crazy. Prices stay rising, and pay is staying the same."
In light of her frustration, Cardi B appears to be living a lavish life — thanks to fame. In February 2021, she posted an Instagram video of her new Hermès Birkin purse. "I had to pay triple, but I just love it," she revealed. According to Page Six, she likely dropped close to $240,000 on the exclusive bag. Unlike her Instagram rant, her bag purchase is — well — less relatable.