Cardi B: How Much Is The Famous Rapper Worth?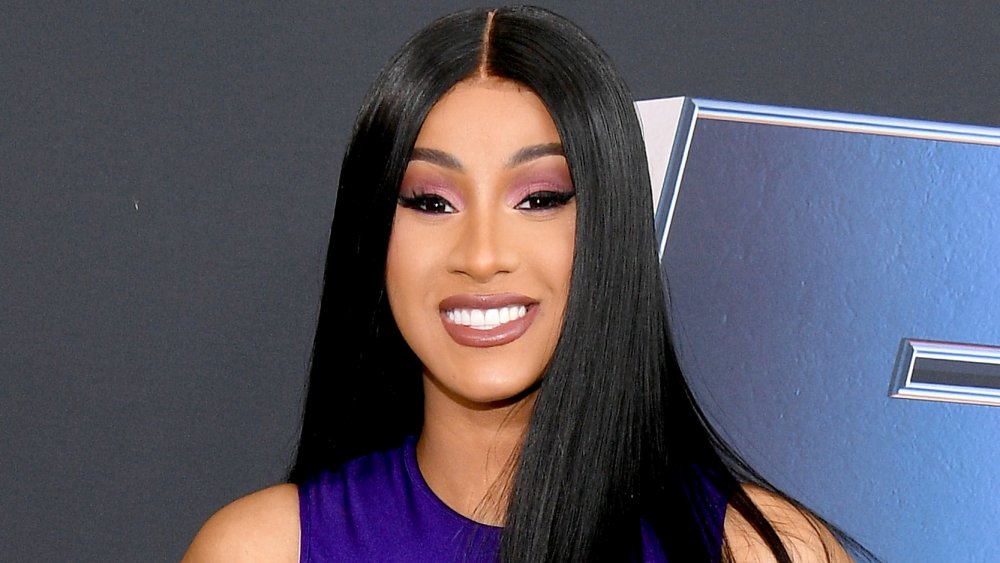 Dia Dipasupil/Getty Images
"Wanna know how rich people like me stay rich? By staying on a budget," Cardi B declared in a now-deleted Instagram post (via Elle). The rapper elaborated on that statement and broke down how she stays on budget, telling Elle, "I am the type of person that if I'm not flying with more than three people, I'm not taking no f***ing jet. Like, a lot of people be believing that like, I use to take a jet everywhere."
She explained, "To just go to LA? I may pay thirty thousand to go to LA on a jet when it's just a security guard and me when I could pay literally less than six thousand for seats. That's something I budget a lot." Although the rapper's idea of "budgeting" is very different than it is for many people, it does make sense because of her high net worth, which keeps on climbing. Insider reported that the "WAP" rapper had a $400,000 net worth in January 2016, and by February 2017, that number increased to $1.5 million. By September 2017, AOL estimated that her net worth ranged between $4 million and $5 million, jumping up to $8 million later that month, which is undeniably impressive.
Forbes listed Cardi B at number 13 in a list of the highest-paid hip-hop acts in 2019, earning $28 million ay age 26, making her the youngest artist in the rankings. After years of increasing momentum and new ventures, her net worth keeps on growing — here's where it stands as of this writing.
Cardi B has found success in many industries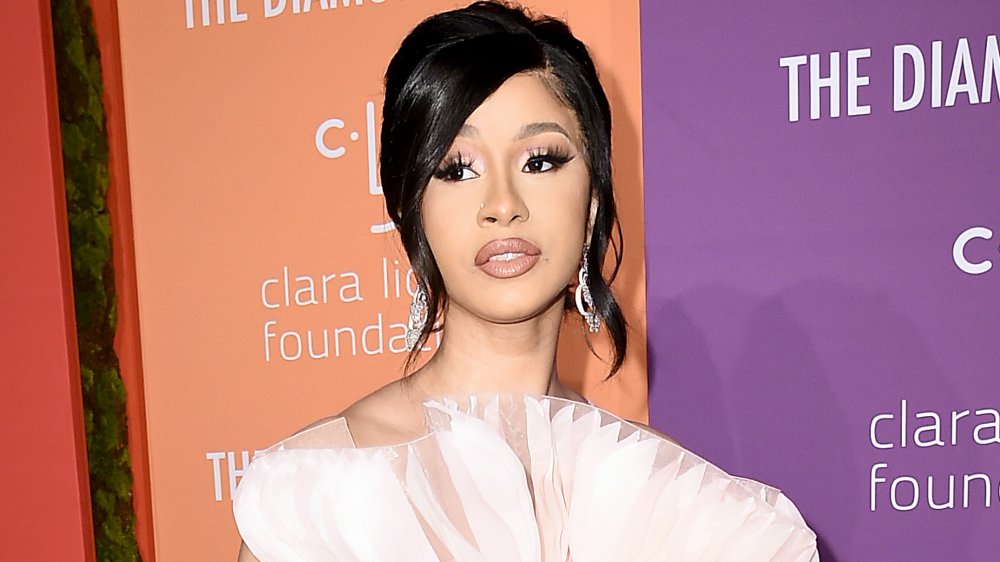 Steven Ferdman/Getty Images
Ready to be impressed? Celebrity Net Worth estimates that Cardi B's net worth is $24 million. It's a far cry from her first taste of fame in 2015 when she appeared on the reality tv show, Love & Hip Hop: New York. She left after two seasons to focus on her music career, which paid off, literally. After signing with Atlantic Records, Cardi B got her big break with the single "Bodak Yellow" in 2017. Then, in January 2020, Cardi B announced plans for her Las Vegas residency, per The Hollywood Reporter. In addition to continuing her success with music, Cardi B acted in the 2019 movie, Hustlers, and Rhythm + Flow, where she, T.I. and Chance the Rapper "hit the streets to find the next rap superstar."
But wait, that's not all — Cardi B brought in big money for endorsing brands like Steve Madden, Balenciaga, Reebok, and Fashion Nova. In May 2019, Teen Vogue reported that she earned $1 million for her Fashion Nova collection. In 2018, Cardi B partnered with Tom Ford to create a lipstick shade. She has also starred in commercials for Pepsi and Amazon's Alexa and has a line of snack foods with Rap Snacks. And, of course, don't forget that everything comes back to the music. Soon after Cardi B and Meg Thee Stallion dropped "WAP" in August 2020, the rapper started selling merchandise related to the hit.
At this point, there's "No Limit" when it comes to Cardi B's potential net worth. She just keeps on securing bags.
Cardi B is all about using spreadsheets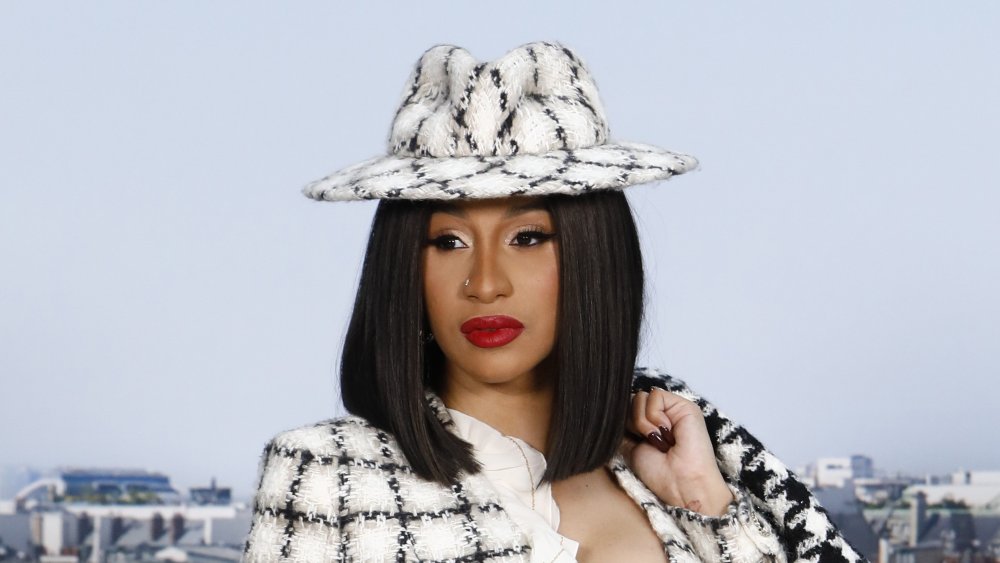 Julien Hekimian/Getty Images
The mention of Cardi B doesn't necessarily invoke visions of spreadsheets, but maybe it should, as the rapper has used the tool to increase her wealth in the past. In a now-deleted July 2019 Instagram post, she explained why she did not have her own summer tour, uploading a spreadsheet detailing how she'd earn more money from festival performances. After calculating the math, Cardi B realized stage and production would probably cost $450,000 a night on top of the money spent on hair, makeup, outfits, leaving her "left with like 150k a night," according to ET Canada. And thanks to her spreadsheet, the star realized she could earn around $10 million performing at music festivals from June to August, which is far from chump change.
Cardi B commented on her financial savviness, per Madame Noire, "You see ya might think I'm dumb cause my attitude or the way I think but one thing bout Bardi I loveeeee money and I know how to make it ...I hope I answer ya question ...Thank you. Just stop it already."
Another money-making tip from Cardi B? Asking for what you want. When the mom realized that her male counterparts earned more at club events, she said, "I'm going to stop taking bookings until y'all pay me more" and as a result, "that bag doubled," per The New York Times. Lesson learned. Ask, believe, and you shall receive.