Ryan Reynolds Bares All About His Life-Saving Procedure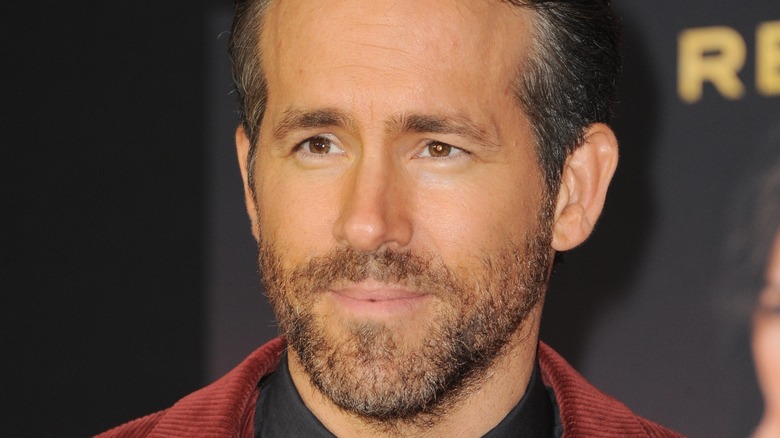 Tinseltown/Shutterstock
When it comes to most topics, actor Ryan Reynolds is an open book. While the star is known for playing roles in hit movies like "The Proposal" and "Deadpool," he also shares a pretty sweet romance and banter with his wife, Blake Lively. We should also mention he owns a gin brand and a soccer team; he's an all-around cool guy.
Reynolds is known for his witty sense of humor and joking attitude. But every once in a while, he takes a more serious tone to issues near and dear to his heart. In 2018, Reynolds opened up to Mr. Porter about some of his struggles with mental health (via Rolling Stone). "I tend to get pretty depressed, and I have some issues with anxiety and things like that. [I exercise every day] otherwise, I start to get a little bummed," he told the outlet at the time. "For me, it is more psychological. Exercise is a means of expelling those demons." Reynolds revealed that some of his issues stemmed from his relationship with his father, who was a "tough guy." The star added, "Growing up in my house, it was never relaxing or easy, and I know that throughout my life, I've dealt with anxiety in different ways." The one silver lining? Reynolds called his anxiety "great fuel."
Years later, he's shifting gears and speaking out about another health issue and procedure that saved his life, all while raising awareness for a good cause.
If you or someone you know is struggling with mental health, please contact the Crisis Text Line by texting HOME to 741741, call the National Alliance on Mental Illness helpline at 1-800-950-NAMI (6264), or visit the National Institute of Mental Health website.
Ryan Reynold urges fans to get a colonoscopy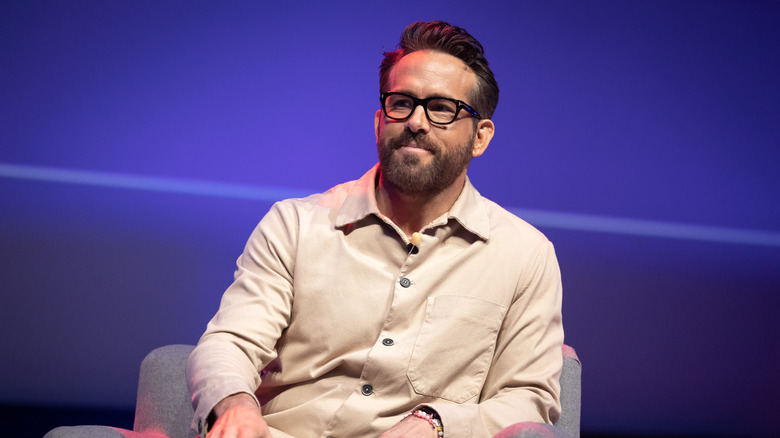 Arnold Jerocki/Getty Images
Ryan Reynolds isn't holding back regarding a potentially life-saving procedure he had. The actor took to his YouTube channel in September 2022 to share a mix of well-known humor and seriousness. In a video, Reynolds revealed that he and his business partner, Rob McElhenney, teamed up with a colon cancer awareness group, Lead From Behind, to encourage people to get colonoscopies to help catch cancer in its early stages and even before they form. "I would never normally have any medical procedure put on camera and then shared," Reynolds told viewers. "But it's not every day that you can raise awareness about something that will most definitely save lives."
During the procedure, doctors found an "extremely subtle polyp" in Reynold's colon and were able to remove it, preventing the possibility of cancer. "This was potentially life-saving for you — I'm not kidding, I'm not being overly dramatic," a doctor told Reynolds. "This is exactly why you do this. You had no symptoms." Doctors also found and removed three polyps inside McElhenney's colon.
Reynolds also shared a clip from the video on his Instagram account, and fans applauded him for using his platform to do good. Among those praising him was Katie Couric, whose husband Jay Monahan died from colon cancer. "Go, Ryan! (Wait! You already did!) Thank you for spreading the word! Next time I'm asking for Aviation Gin in my IV!" she commented. Gal Gadot also commented on the update, telling Reynolds that what he did was "amazing."