Morgan Spurlock Exits Production Company Following Sexual Misconduct Confession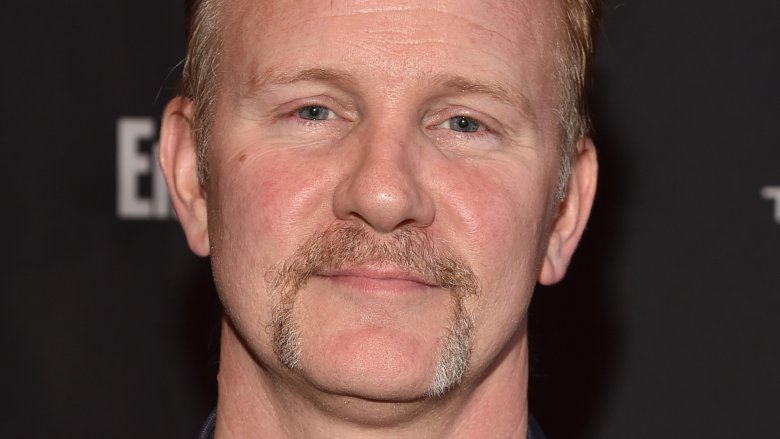 Getty Images
The Super Size Me director-producer is leaving Warrior Poets.
E! News reports that Morgan Spurlock will no longer be working at his production company Warrior Poets, where he'd served as CEO. In a statement obtained by the celebrity news site, the company's partners Jeremy Chilnick and Matthew Galkin shared, "As of today, Morgan Spurlock will be stepping down effective immediately. We will continue to lead the company as equal partners, producing, distributing & creating from our independent production company."
The news comes just one day after Spurlock confessed that he was "part of the problem" when it came to sexual misconduct in Hollywood. In a long message shared on Twitter, Spurlock revealed that he'd been accused of rape back in college, though the woman never went to the authorities.
Describing the events that led up to the alleged assault, Spurlock wrote, "In my mind, we'd been drinking all night and went back to my room. We began fooling around, she pushed me off, then we laid in the bed and talked and laughed some more, and then began fooling around again. We took off our clothes. She said she didn't want to have sex, so we laid together, and talked, and kissed, and laughed, and then we started having sex."
As for the woman, he added, "She believed she was raped."
Spurlock also admitted to engaging in "verbal" sexual harassment with a female assistant, who he would call "hot pants" or "sex pants" because, he said, he'd thought it was funny. Spurlock stated that he later paid this woman a settlement, as she'd threatened to tell everyone about his behavior.
"I am part of the problem. We all are," Spurlock penned. "But I am also part of the solution. By recognizing and openly admitting what I've done to further this terrible situation, I hope to empower the change within myself. We should all find the courage to admit we're at fault."
After sharing his message on social media, Spurlock revealed that he is "seeking help."
Unfortunately, Spurlock is just one of the many men in the entertainment industry who've allegedly engaged in sexually inappropriate behavior over the years.