Kanye West Puts The Final Nail In The Coffin Of His Relationship With Gap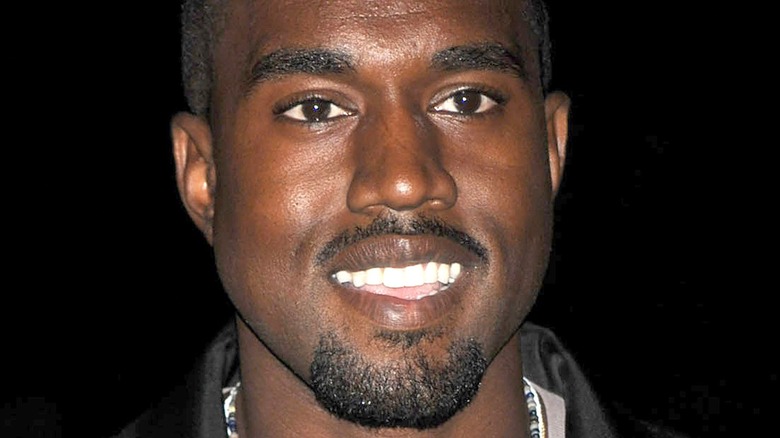 Everett Collection/Shutterstock
In June 2020, rapper Kanye "Ye" West and clothing store company Gap formed a business partnership, per AP News. The "Gold Digger" rapper reportedly used to work at one of the stores in Chicago when he was younger. He agreed to design both kids and adults apparel for the store that came from his Yeezy brand. Because Ye already had an established partnership with Adidas, the agreement with Gap didn't include the widely popular Yeezy shoes.
The value of the partnership is estimated to be around $3.2 billion to $4.7 billion, per Bloomberg. Ye's deal with Gap was set for 10 years, and his deal with Adidas was set to end 2026. Gap agreed to partner with the rapper because they believed his apparel and brand would help attract newer, younger customers to their stores.
But the partnerships haven't been easy-going. In his first rally during the 2020 presidential campaign, the "Praise God" rapper threatened to end his deals with both Gap and Adidas because he wasn't on the board of the companies. "In risk or no risk of losing whatever deal possible, I am not on the board at Adidas. I am not on the board at Gap and that has to change today or I walk away," he said. And now, it seems that Ye has had enough.
Kanye West cuts ties with Gap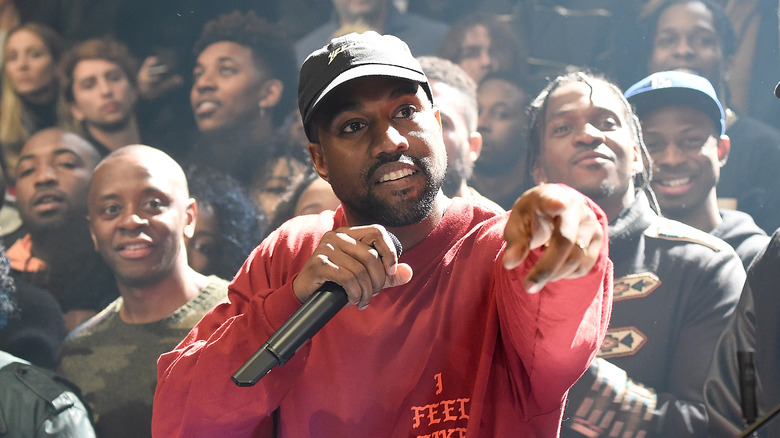 Kevin Mazur/Getty Images
On September 12, Kanye "Ye" West spoke about the ongoing struggles of being in a partnership with Gap and Adidas. "It's time for me to go it alone," he told Bloomberg. He mentioned that he was grateful to help the companies out and that they were able to help him out in return, but he wants to take the reins now. "Now it's time for Ye to make the new industry," he added. "No more companies standing in between me and the audience." Bloomberg implied that the rapper would wait until the contracts expire, but it seems that's not the case now.
According to CNN Business, Ye has decided to terminate his partnership with Gap. The "FourFiveSeconds" rapper's lawyer released a statement, mentioning that Ye wanted Gap to open branded Yeezy stores and that did not happen, therefore arguing a breach of contract. The lawyer also stated that the rapper himself will start opening his own Yeezy stores to "make up for lost time."
The rapper-turned-entrepreneur has been very outspoken on Instagram, sharing his thoughts on the partnerships with both Gap and Adidas, per Rolling Stone. He told Gap that he wanted more power in the decision-making process, and he threatened Adidas by saying, "It's going to cost you billions to keep me, it's going to cost you billions to let me go." Those posts have since been deleted.