Alyssa Milano Calls Out Matt Damon Over Controversial Sexual Misconduct Remarks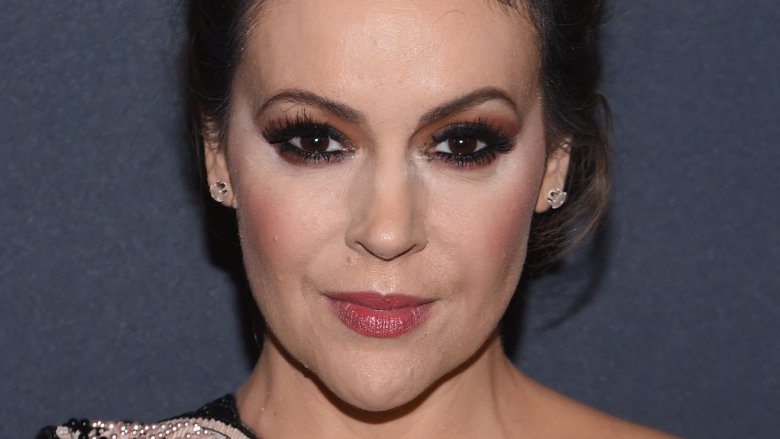 Getty Images
The former Charmed star had some choice words for Matt Damon.
Alyssa Milano took to social media with a series of tweets targeting the Martian star on Friday, Dec. 15, 2017, after Damon made controversial comments about Hollywood's recent sexual harassment and assault scandals.
"Dear Matt Damon, It's the micro that makes the macro," Milano, who recently reignited the popular "Me too" hashtag for people to open up about their experiences with sexual abuse, began. She added, "We are in a 'culture of outrage' because the magnitude of rage is, in fact, overtly outrageous. And it is righteous."
"I have been a victim of each component of the sexual assault spectrum of which you speak. They all hurt. And they are all connected to a patriarchy intertwined with normalized, accepted—even welcomed—misogyny," the 44-year-old actress continued, adding, "We are not outraged because someone grabbed our a**es in a picture. We are outraged because we were made to feel this was normal. We are outraged because we have been gaslighted. We are outraged because we were silenced for so long."
"There are different stages of cancer. Some more treatable than others. But it's still cancer," Milano went on, before concluding, "Sexual harassment, misconduct, assault and violence is a systemic disease. The tumor is being cut out right now with no anesthesia. Please send flowers. #MeToo."
As Nicki Swift previously reported, during his Thursday, Dec. 13 appearance on Popcorn With Peter Travers, Damon, 47, had expressed that "we live in this culture of outrage and injury." He argued that while it's "totally necessary" for women to speak out against sexual abuse, there is "a spectrum of behavior" that people should take into account. 
"You know, there's a difference between, you know, patting someone on the butt and rape or child molestation, right?" Damon stated. "Both of those behaviors need to be confronted and eradicated without question, but they shouldn't be conflated, right?"
Damon certainly isn't the only celeb to chime in on the multiple sexual harassment and assault allegations that have plagued the entertainment industry since Harvey Weinstein's scandal first broke in October 2017. Read all about how other stars have reacted to the Hollywood big shot's alleged history of sexual harassment, assault, and rape.