Is Chloe Cherry Friends With Any Of Her Euphoria Co-Stars?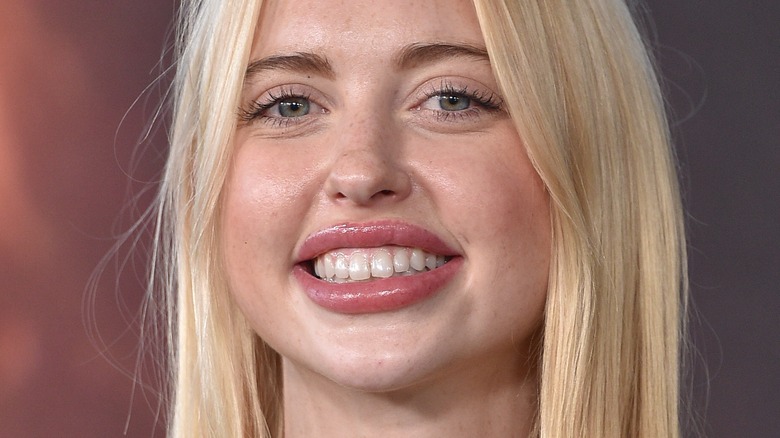 DFree/Shutterstock
"Euphoria" star Chloe Cherry grabbed the opportunity to star on the groundbreaking show. "'Euphoria' was my favorite show. I thought it was an absolute masterpiece," she said in an HBO promotional video. She then explained how she got an audition to play to the role of Faye, a drug-addicted stripper. "The casting company, they reached out to me on Sam's behalf. And they said, 'The director of Euphoria really wants you to audition.'" While she had prepared her lines for the audition, Sam Levinson wanted to check her improvisational abilities. ""Sam was like, 'Okay, say it just like how you would say it.' Then I started talking just like me, and he was like, 'That's so good!'" she recalled. "And I was like, 'Okay, if you say so.'" And the rest, as they say, is history.
Of course, her role on "Euphoria" is completely different to her work as an adult film star. In fact, she lost some of her friends due to her work in the industry. She appeared on the "Call Her Daddy" podcast and revealed that many people judged her for her career choice. She said, "My friends that I was friends with in high school didn't want to be friends anymore because they thought I was going to f*** their boyfriend." However, she still enjoyed working in the adult entertainment space and believes that was the only negative about working in the industry. Luckily, her new role has brought her new friendships.
Chloe Cherry and Angus Cloud have a bond beyond Euphoria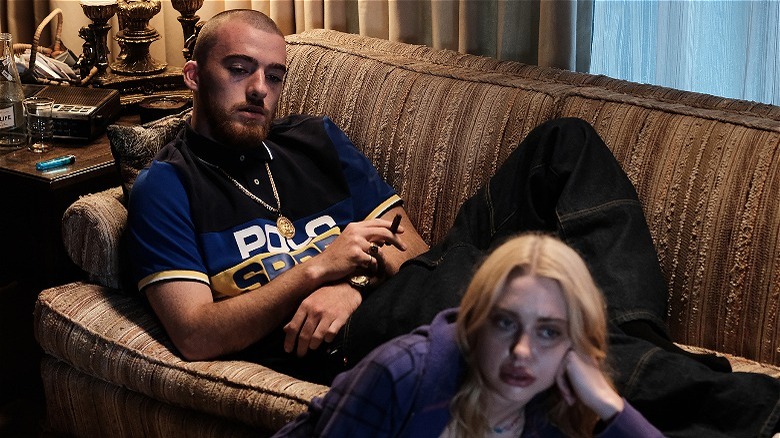 Eddy Chen/HBO
Chloe Cherry and Angus Cloud's relationship may change on "Euphoria." Cherry and Cloud, who play Faye and Fezco respectively, are housemates and friends in the series. Cherry spoke to Vulture about her character's complex feelings around Fez. "He saved my life. Of course, I feel something for him. I imagine the reason she originally got away from living with her parents is by falling in love with Custer. And she thinks she'll get away from Custer by falling in love with Fez. Faye is learning that even when somebody helps you, it doesn't always have to get romantic."
In an interview with Variety, Cherry shared that she and Cloud's friendship also extends to real life. It seems as if their easygoing on-screen rapport has filtered into their off-screen relationship. She gushed about her co-star to the outlet and revealed why she got along so well with him. "He is truly a really nice guy and he's funny! He was the easiest for me to connect with because I love people who are hilarious and super chill, and he is." Cloud's sense of humor seems to have won Cherry over. She also spoke about Cloud's work ethic and how they played off against each other. "He was easy to work with, too. We had a lot of scenes together," she said. Cherry and Cloud are lucky enough to work and laugh together, what more could you expect from a co-star?
Chloe Cherry enjoys time with other Euphoria castmates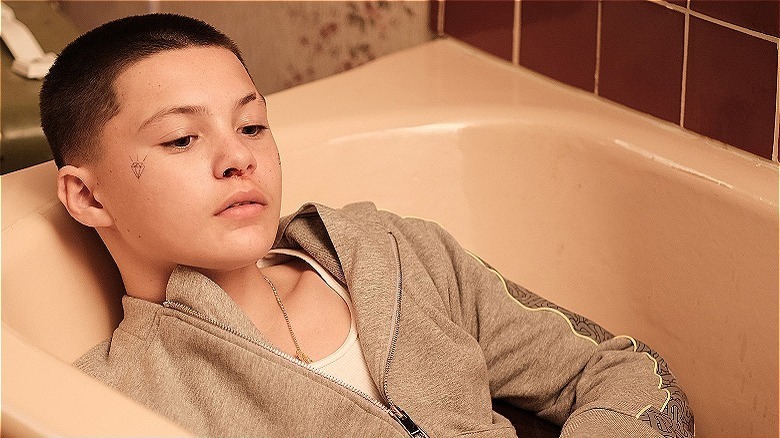 Eddy Chen/HBO
One of "Euphoria's" breakout stars has been Javon "Wanna" Walton. Per Esquire, he was only 11 years old when he was tapped for the role of Ashtray in the HBO show. Ash is Fezco's (Angus Cloud) adopted younger brother and they seem to have a bond like no other. He told Complex, "I got to spend a lot of time with Fez. Me and Angus got to become closer and build that chemistry." He was 15 when Chloe Cherry joined the show, and it seems as if the two also hit it off. Cherry revealed to Variety that she "also enjoyed getting to know Tyler and Javon." 
Of course, Cherry is referring to Tyler Chase — her on-screen boyfriend, Custer. Apparently, Chase stepped up on Cherry's behalf in the very first scene that they shot together. Cherry shared with The Daily Beast that Custer was trying to put a blood-covered Faye into a vent with the cops hot on their trail. She explained, "We just met and said, 'Hey, how are you?' and then shot the scene." Cherry added that even though he did not know her, Chase spoke to the director about the way the scene was originally written."It probably would've been more comfortable had we had a little more time to know each other. Sam wanted to do the scene with me completely naked and Tyler was like, 'That's a lot,' so they decided not to." And a friendship was born.