The One Problem Elizabeth Olsen Had With Her Marvel Contract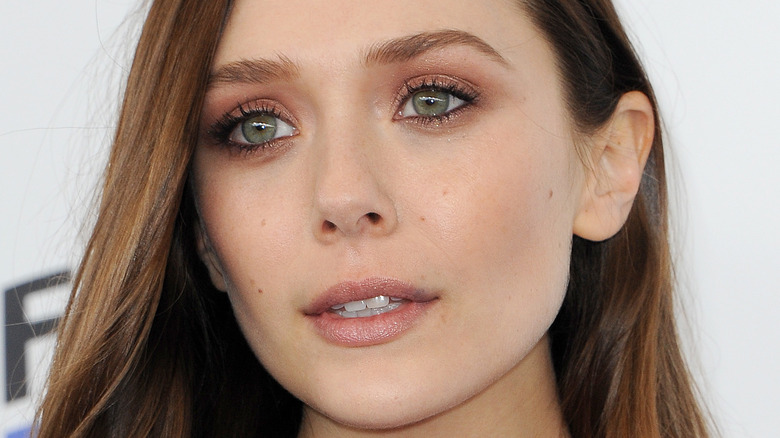 Tinseltown/Shutterstock
Elizabeth Olsen is a widely recognized name in Hollywood, and that's not just because she's the younger sister of '90s icons, Mary-Kate and Ashley Olsen. Since bursting onto the scene in 2011, Elizabeth has carved out a place for herself in the industry, and that's thanks in no small part to her iconic role as Wanda Maximoff aka Scarlet Witch in the Marvel Cinematic Universe. So far, Elizabeth has played Scarlet Witch in a total of six Marvel films, including the blockbusters "Avengers: Age of Ultron," "Captain America: Civil War," "Avengers: Endgame," and "Doctor Strange in the Multiverse of Madness." She also had her own series "WandaVision" that aired on Disney+ in 2021 and was a smash hit, earning eight nominations at the Primetime Emmy Awards, including Outstanding Lead Actress for Elizabeth, as noted in her IMDb page.
Of creating "WandaVision," Elizabeth told Empire last May, "This was, like, truly joyful, and had kind of a shocking response for us all. I really feel like it revitalised something in my own opportunities outside of Marvel. So there are many levels of me having a lot of gratitude for that show, and for being a part of this MCU." As fortunate as she was for landing her Marvel gig, however, the job had one big disadvantage.
Elizabeth Olsen turned down role in 'The Lobster'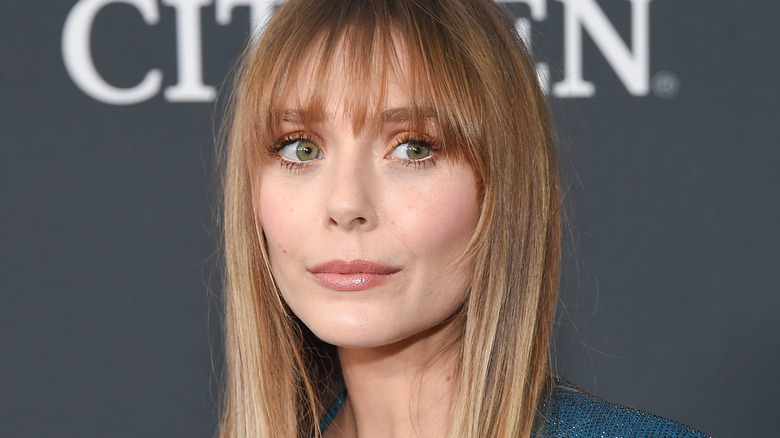 DFree/Shutterstock
While playing the role of Scarlet Witch has brought immense fame and career stability to Elizabeth Olsen, it did come at a certain cost. Speaking to The New York Times last May, Olsen admitted that her commitment to Marvel has forced her to turn down other roles that she otherwise would have also loved to take on. She told the publication, "It took me away from the physical ability to do certain jobs that I thought were more aligned with the things I enjoyed as an audience member. And this is me being the most honest."
While she acknowledged that Marvel gave her the kind of job security that so many other actors could only dream of, Olsen said she couldn't help but "feel frustrated" thinking of all the projects she had to let go that "I felt were more part of my being." "I was losing these pieces," she said. "And the further I got away from that, the less I became considered for it."
One such project was the dark comedy "The Lobster", directed by Greek filmmaker Yorgos Lanthimos and starred a stellar cast of Colin Farrell, Olivia Coleman, and Rachel Weisz. Released in 2015, the film is set in a dystopian world where single people are forced to find a romantic partner or else be turned into animals, per IMDb. It earned rave reviews and worldwide recognition, from a Palme d'Or nomination at the 2015 Cannes Film Festival and an Oscar nod for Best Original Screenplay nod in 2016, per Independent. 
Still, Elizabeth Olsen loves being a part of the Marvel Cinematic Universe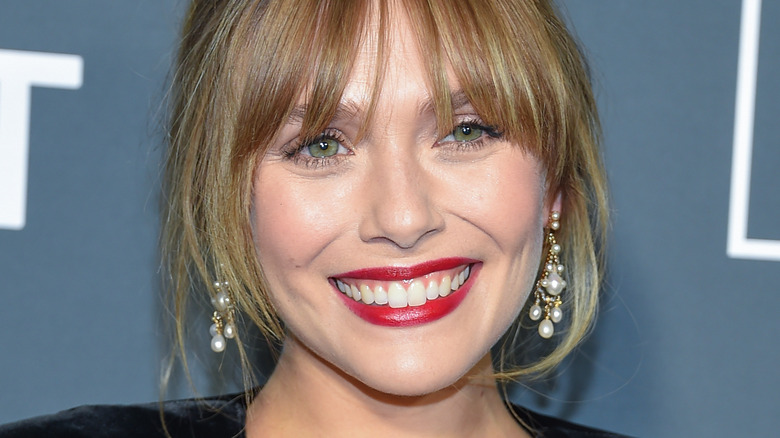 DFree/Shutterstock
Regardless of the disadvantages that came with her role, however, there's no doubt that Elizabeth Olsen loved being a part of the Marvel Cinematic Universe. Who wouldn't want to portray the badass Scarlet Witch, anyway? Plus, she got to work with some of the best actors in the industry, including Robert Downey Jr., Chris Evans, Scarlett Johansson, Chris Hemsworth — the list goes on. In a chat with The Independent last May, Olsen acknowledged how incredibly fortunate she has been to work with Marvel and be given her own starring role in her own miniseries. "I only signed on to do a couple movies, so it continues to be a surprise when they want to use me for more projects," she said, adding, "I've been confused by how lucky I got with them wanting to make 'WandaVision.'"
It remains to be seen whether Olsen will return to the MCU after starring in the blockbuster hit "Doctor Strange in the Multiverse of Madness" last May. But speaking to Indiewire, the American actor said she would definitely like to be back. "I think Wanda's always around the corner, so I don't feel bad saying goodbye to her," she said. "But in my mind, I'm just making the assumption that they'll have me again. I don't know to what capacity, but I hope I'm back." She also hopes for "something different" for Wanda Maximoff/Scarlet Witch this time around. "Where do we go?" she asked. "I feel like we've done so much with her. It's been really a wild couple years with her."