The Real Reason Elizabeth Olsen Nearly Quit Acting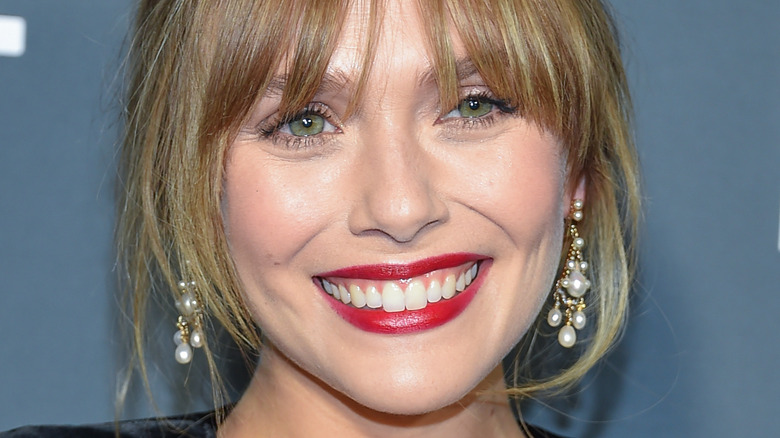 DFree/Shutterstock
As superhero fans know, no one messes with the Scarlet Witch. Elizabeth Olsen has carved out a career for herself starring in unsettling thrillers like "Old Boy" and "Silent House." But it's her role as the morally gray, embodiment of grief that is Wanda Maximoff that has catapulted Olsen into an international star.
In an interview with the Independent, Olsen described how lucky she felt to land the gig. "I only signed on to do a couple of movies, so it continues to be a surprise when they want to use me for more projects. I've been confused by how lucky I got with them wanting to make 'WandaVision,'" she said. But she also told the New York Times that she may be looking to expand her acting career to even greater heights beyond the Marvel role. "I started to feel frustrated," she explained. "I had this job security but I was losing these pieces that I felt were more part of my being. And the further I got away from that, the less I became considered for it."
It's not the first time that acting and being in the entertainment industry has frustrated Olsen. In fact, she admittedly almost decided to call it quits on acting altogether early in her career. The role of Scarlet Witch would have certainly looked a lot different without her. But what made Elizabeth Olsen consider taking a different career path?
Elizabeth Olsen almost quit acting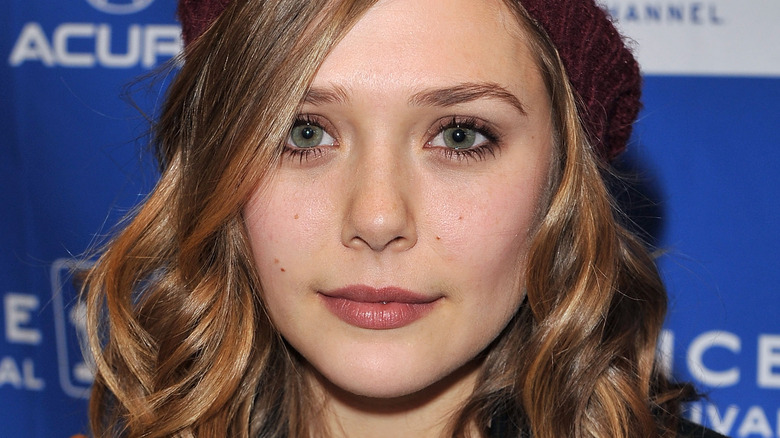 George Pimentel/Getty Images
What fans of Elizabeth Olsen may not realize is that she has two very famous siblings. Her older sisters are Mary-Kate and Ashley Olsen, who rose to fame as kids starring in "Full House" and a string of children's movies. As a child, Elizabeth got the chance to appear in bit parts in her sisters' films. "Oh, I really got to exercise the acting muscles there — you can't imagine the awesome thespian demands on the kid playing Girl In Car in 'How The West Was Fun,'" she told The Guardian.
Of course, Elizabeth decided to try her own path separate from her sisters, as she told "The Jess Cagle Show." "It never felt like a following for me because it always felt like it was my path," she said (via Yahoo). Her opportunity for a leading role came early in life when she was up to star in "Spy Kids." Unfortunately, Elizabeth didn't put in the effort to read the script because she was 10 years old and it "looked like the biggest thing I'd seen in my life," as she told Nylon.
As a result, Elizabeth didn't get the part and she rashly told her father she wanted to quit acting. 'Dad, I want to stop acting.' I had only been on four auditions," she recalled to Nylon. "He was like, 'OK, write a list weighing the pros and cons and make your own decision.'"
Elizabeth Olsen got her big break after a failure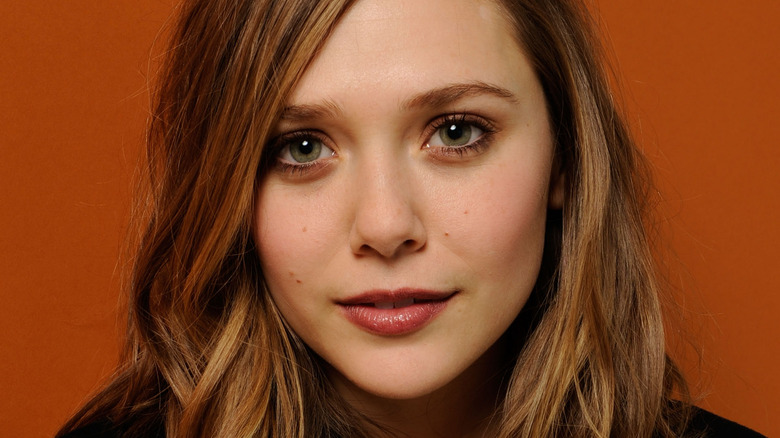 Larry Busacca/Getty Images
Fortunately, Elizabeth Olsen decided to stick with acting but waited until she was an adult to really explore the passion. Olsen studied the craft at New York University while trying to pursue a career in live theater. According to Vanity Fair, she tried to land a role in the production of Shakespeare in the Park. But she was ultimately rejected. "[It was] the first job I didn't get that I really wanted," she said.
Olsen had a backup plan as well in case her acting dreams went nowhere. According to Nylon, the actor also decided to get her real-estate license in the state of New York as well. Olsen was considering real estate as an alternative career, but never got to pursue the interest. Olsen's Shakespeare in the Park rejection ended up being a blessing in disguise, leaving the actor open to accepting a part in the indie film "Martha Marcy May Marlene" in 2011, per Vanity Fair.
As a result, Olsen kicked off her career in indie films next, starring in the critically acclaimed "Silent House." It wouldn't be long before her acting skills attracted the attention of Marvel who cast her in "Avengers: Age of Ultron." These days Olsen has a fortune of $11 million, according to Celebrity Net Worth. So she's probably glad she didn't quit acting on a whim.