Ed Sheeran Reveals He Wrote James Bond Theme Three Years Ago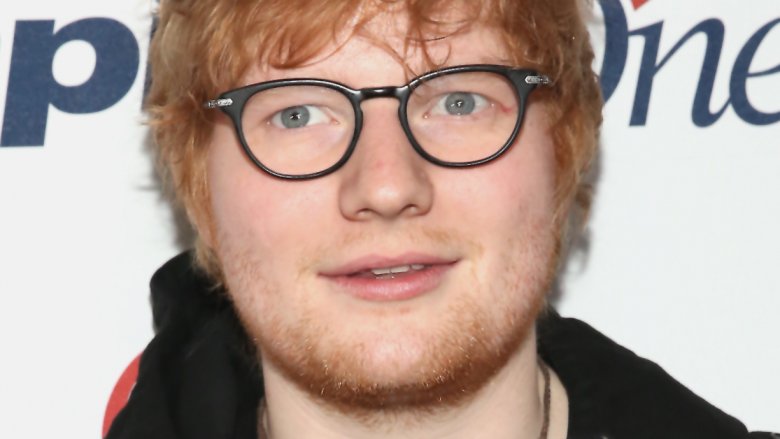 Getty Images
The "Thinking Out Loud" singer is dreaming big.
During his Friday, Dec. 15, 2017 appearance on Ireland's The Late Late Show, Ed Sheeran revealed that he's kept a James Bond theme song in his back pocket for years, in case the famous film franchise ever decides to hire him for the job.
"With Bond, I've had a theme tune written for about three years, just in case!" he said. While he added that the song "is good," he's keeping its title to himself. "I'm not going to say 'cause someone might steal it," Sheeran noted (via E! News).
"With Bond, I've had a theme tune written for about three years, just in case!" – @EdSheeran on the #LateLate pic.twitter.com/MDA1GzVhmt

— The Late Late Show (@RTELateLateShow) December 15, 2017
The 26-year-old singer-songwriter, who just picked up two Grammy nominations for his work on his latest album, Divide, went on to explain why he wrote a song that no one technically asked for. "I just recently did a song with one of my all time heroes, Eminem and when we did the song together I had already had this song," Sheeran said of his "River" collaboration with the rapper. "It's the same with Bond. If ever I am called, I will be like, 'Here you go.'"
The "Shape of You" hitmaker's reasoning seems pretty sound, especially since he recently teamed up with two other musical faves, Beyoncé and Andrea Bocelli, on reworked versions of his song "Perfect."
While the honor of recording James Bond theme songs has in the past gone to the likes of Shirley Bassey, Tom Jones, Tina Turner, Madonna, and Jack White, two of Sheeran's soulful British colleagues most recently took on the coveted task. Adele released "Skyfall" for the 2012 film of the same name, meanwhile Sam Smith delivered "Writing's on the Wall" for Spectre in 2015. 
Will the Bond franchise keep a certain red-headed Brit in mind to pen its theme tune for Bond 25? The upcoming Daniel Craig-led film will be released sometime in 2019, so it was pretty savvy for Sheeran to at least throw his name and interest out there now.