Sarah Palin's Son Track Arrested For Alleged Domestic Violence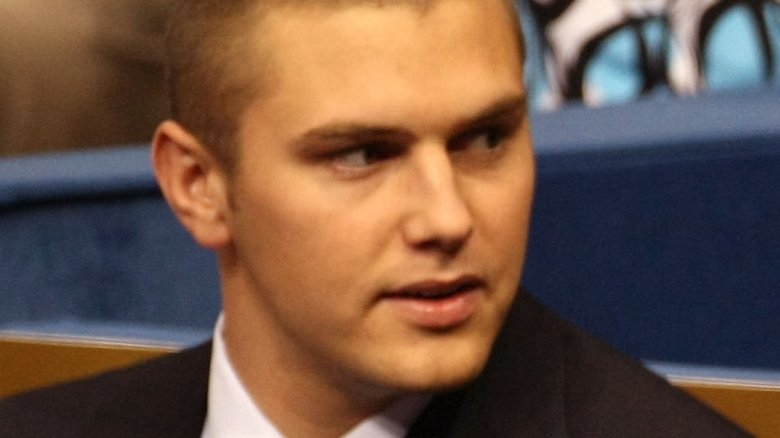 Getty Images
The son of the former candidate for United States Vice President was just taken into police custody.
E! News reports that Alaska Governor Sarah Palin's 28-year-old son, Track Palin, was arrested in Wasilla, Alaska on Saturday, Dec. 16, 2017. The next day he faced several domestic violence-related charges, including "alleged felony burglary, assault in the fourth degree and criminal mischief for alleged property damage."
Track allegedly caused $250 to $999 worth of damage. His actions and his motives are unclear at this time.
In regards to Track's arrest, the Palins' attorney John Tiemessen gave a statement to NBC News. "Given the nature of actions addressed last night by law enforcement and the charges involved, the Palins are unable to comment further," he said. "They ask that the family's privacy is respected during this challenging situation just as others dealing with a struggling family member would also request."
As USA Today notes, Track has gotten himself into trouble with the law at least once before. In 2016, he was "suspected of punching his girlfriend, who then became concerned that Palin was going to shoot himself with a rifle." Track later took a plea deal.
While we wait for more information about Track's arrest to be released, read up on all of the biggest scandals the Palin family has ever faced.