Shannon Beador's Ex-Husband David Has Messy Relationship News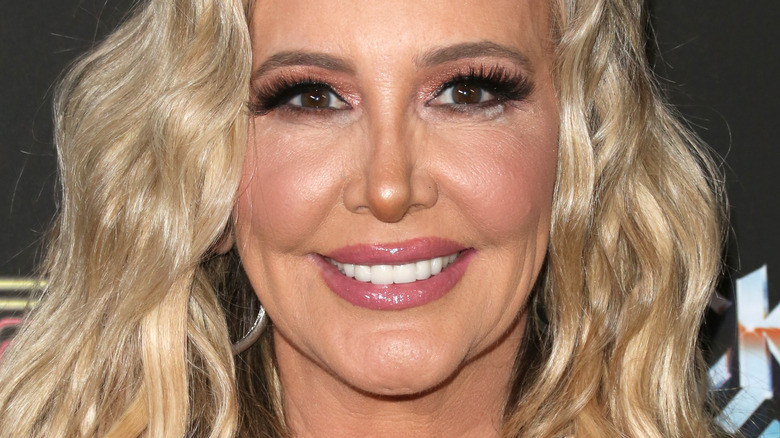 Paul Archuleta/Getty Images
In January 2018, David and Lesley Beador went public with their relationship — blindsiding David's then-estranged wife, "RHOC" personality Shannon Beador, who had filed for divorce only four months prior. "It's disgusting and cruel that David would be putting this out so publicly as their divorce is not yet finalized," a source told People at the time. "He's always been selfish and is clearly not thinking about how this will affect his children."
Nearly two years later, the new couple made headlines after sharing nude pictures of themselves during a trip to Italy — a move Shannon had a lot to talk about. "David can do what David wants to do. I mean, he's been in a new relationship now for a couple years, and so, if that's how they want to spend their time, and either put a tripod in their buttpack or bring a third person along for photo ops, they can do that," the reality star told ET.
None of this bad press however was enough to deter David and Lesley from pursuing their love as the two ended up getting married in October 2020. Four months later, E! reported that the pair had welcomed their first child together, daughter Anna. Now, it appears things between things are crumbling just as fast as it began for the couple. 
David Beador and Lesley Cook have irreconcilable differences
According to TMZ, David Beador has filed for divorce from Lesley Beador — only 23 months after walking down the aisle. Per the outlet, David listed their separation date as September 15, citing irreconcilable differences as the cause. As for their daughter one year old daughter Anna Love, David is reportedly requesting joint physical and legal custody. Going by court documents obtained by TMZ, David will not be paying spousal support as the couple signed a prenup prior to their wedding. At the time of writing, neither David nor Lesley have made any comments about the divorce.
David and Lesley's divorce comes over a year after the couple accused Shannon Beador of lying about sending them a gift for their newborn daughter. "Well, I didn't wanna go over the top. I wanted to be thoughtful," Shannon revealed on Jeff Lewis's Sirius XM show. "So I bought a Madeline doll and three of the hardback books and I said, "Congratulations on the birth of your child." 
Shannon, however, claimed that Lesley rejected the gift. Lesley was quick to clap back, though — taking to Instagram (via Page Six) to show off the hardcover books she received. "Apparently I didn't decline this gift after all ... I need an aspirin," Lesley wrote in a now-deleted Instagram Story.